It doesn't matter what camp you hang your hat in, if you see a hot rodded out Willys then you're going to check it out. There's just something about the shape of the car, and the way it looks with a good set of meats on the back that catches our attention.
For Chris Dinan, however, it was the famous Stone, Woods & Cook version of the Willys coupe that got his motor started. Being one of his favorite rides of all time, he knew that one day he would build a Willys of his very own.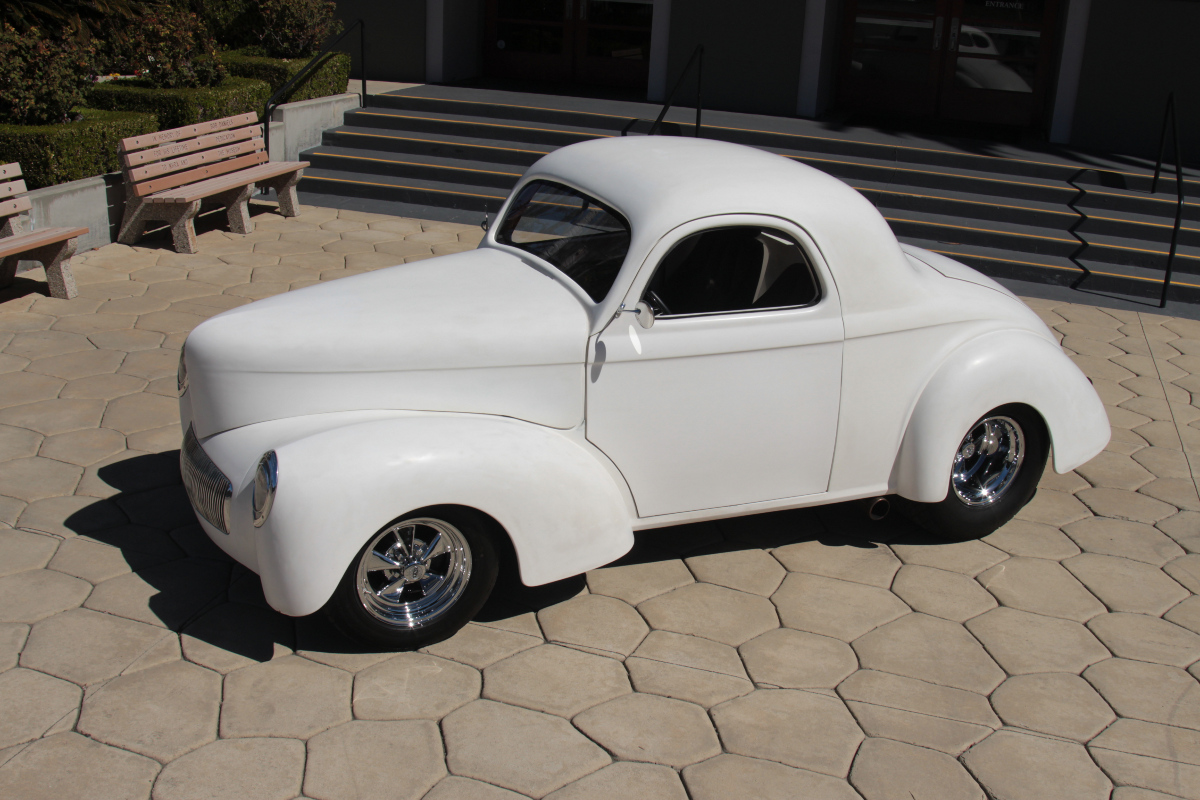 Sometimes a Willys looks better in an unfinished state, and even without paint this car can still bring home the hardware.
With a little help and inspiration from Mike Cook, Chris has been piecing together his own 1941 Willys for a little over a decade – and he says he's continually adding to it and hoping someday he can consider it finished.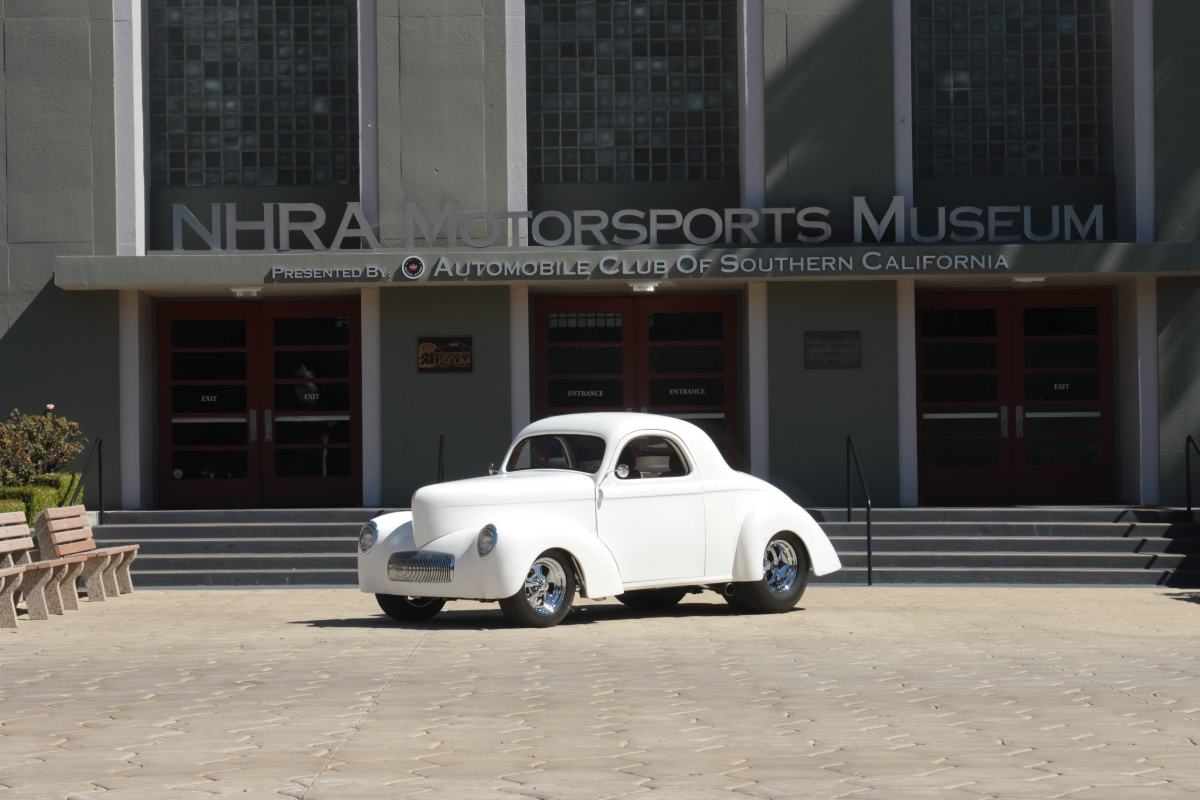 Where else but the NHRA Museum would you want to do a photo shoot for such a cool ride?
Growing The Community
The best part of nearly any build is the camaraderie shared between gearheads, and Chris is one of those guys who likes to share the knowledge and help others to get their cars on the road. He built a '69 Chevelle for his daughter, and when her boyfriend saw the car he asked Chris for help building his Malibu.
You might remember Jason's Malibu, a car we shot with Chris' Willys at the NHRA Museum in Pomona earlier this year. The museum made for a great backdrop to show off the Willys, which hosts some impressive hardware of its own.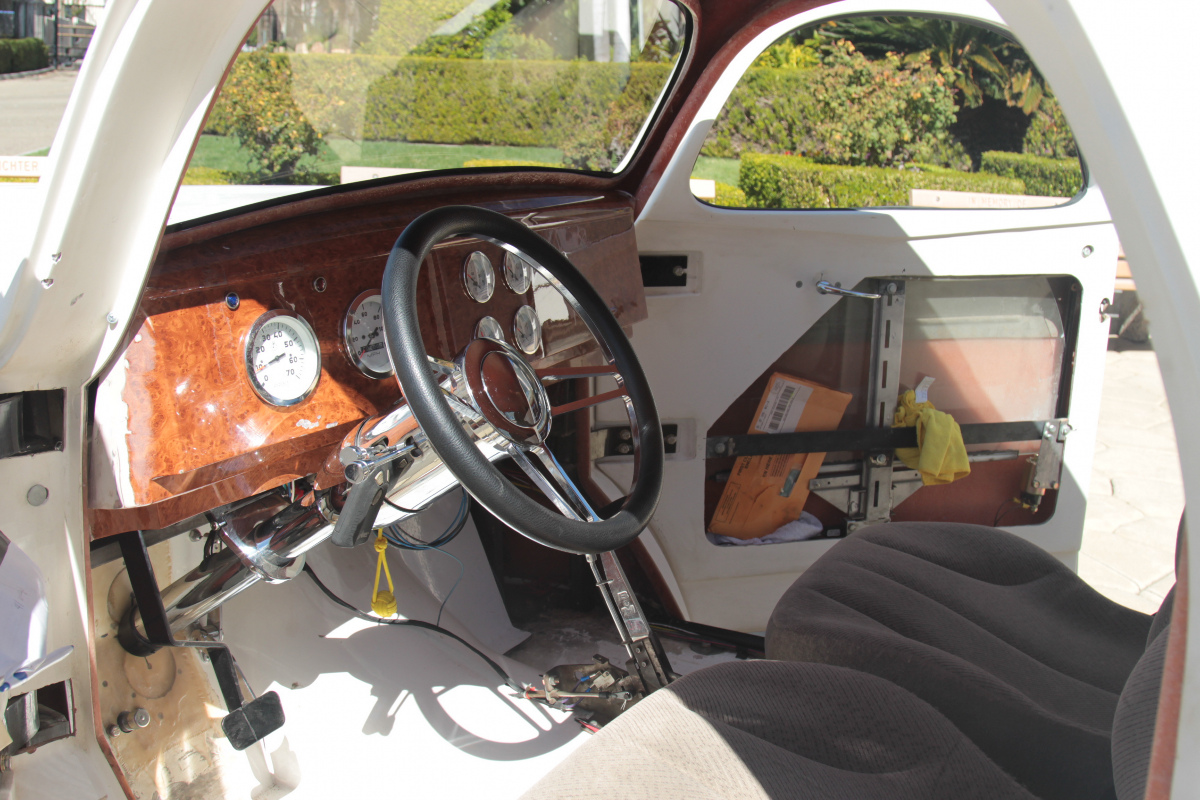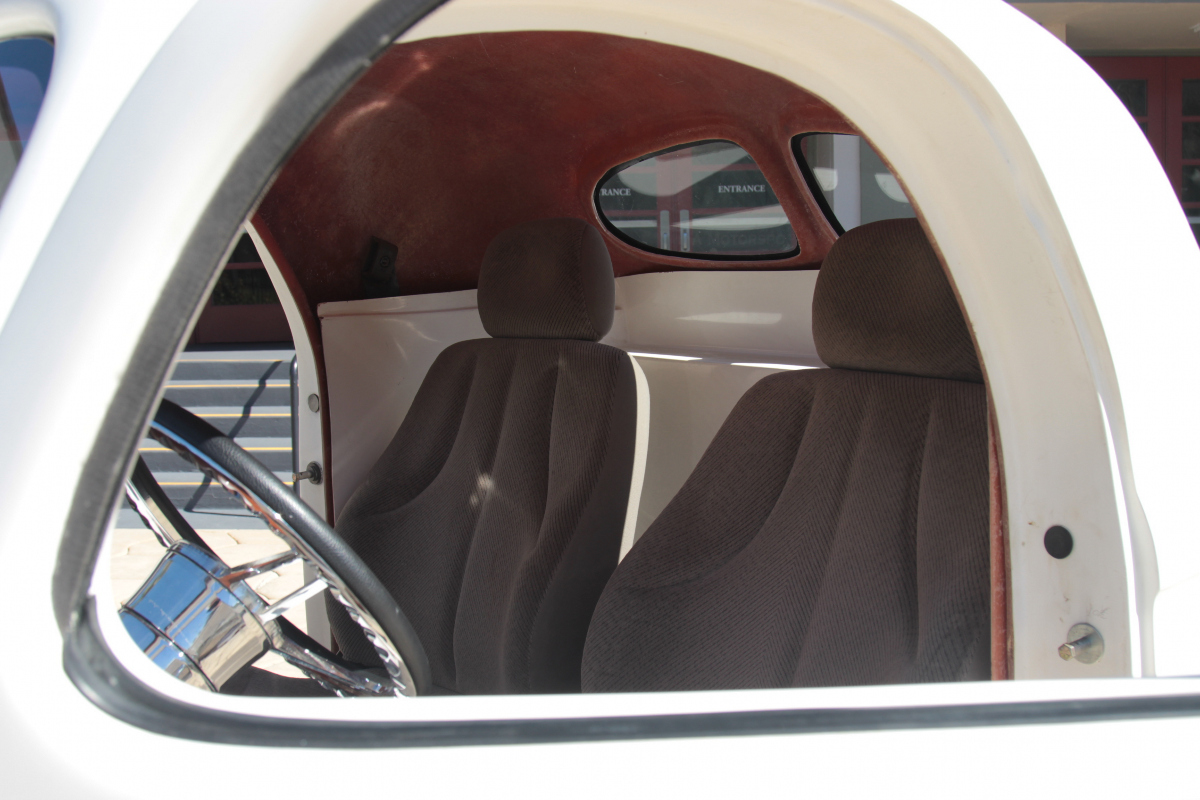 Inside, the Willys is all business and this office doesn't have any of the luxuries that many other muscle cars possess.
Aside from the tubbed rear body that's housing big Mickey Thompson tires, the car isn't screaming out at you with colorful graphics or a wild paint scheme on the fiberglass body. But turn the key and the Willys commands attention from anyone within a couple of blocks.
---

---
Under that hood sits a 468ci BBC wearing some impressive hardware. Taylor Engines of Whittier, California, built the engine with the popular 041 heads with a Crane cam and roller rockers.  Edelbrock tops it off with a 750cfm carburetor and Performer intake manifold nested between the heads. Keeping it cool during cruise nights is, of course, Champion Cooling Systems.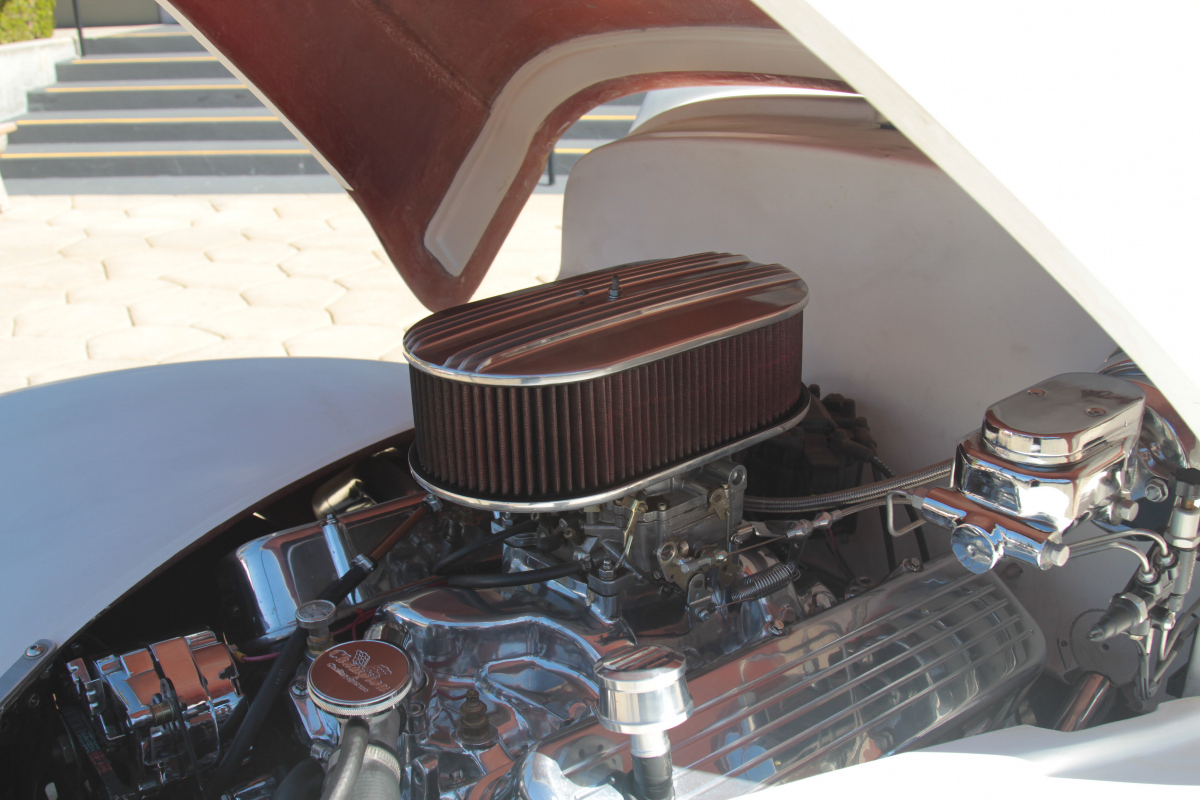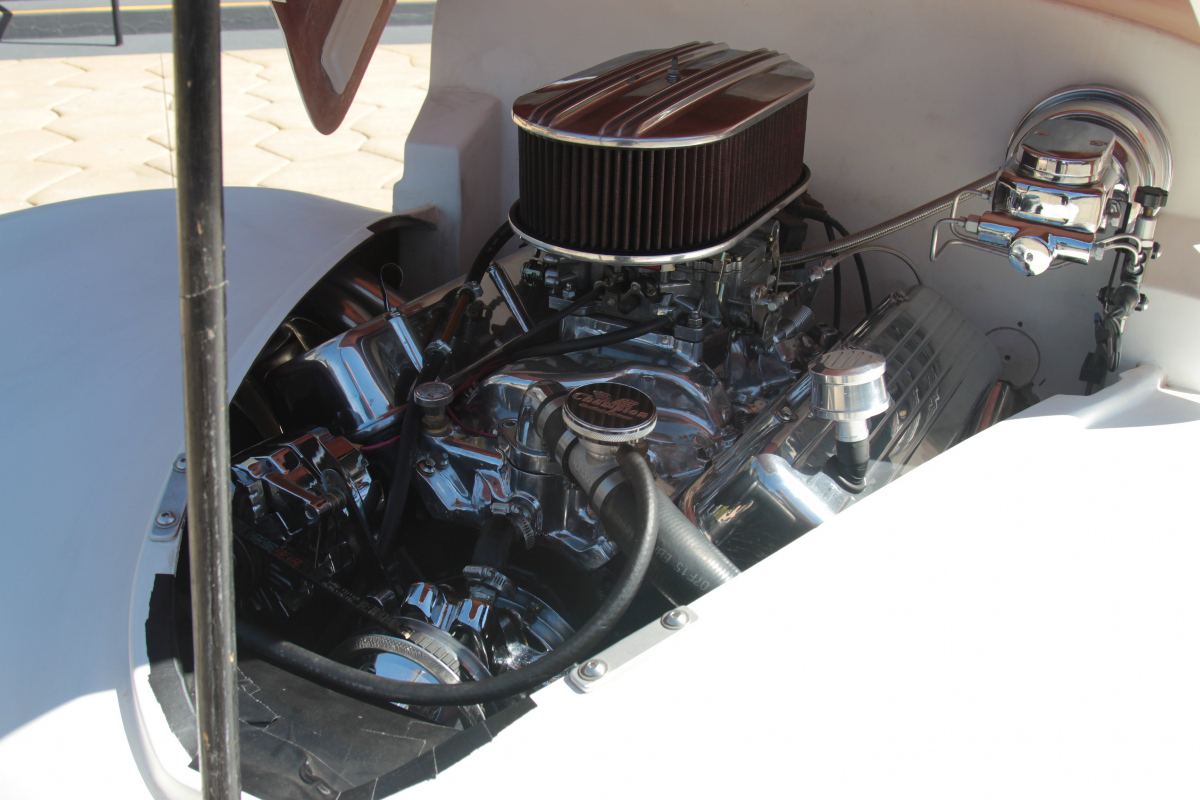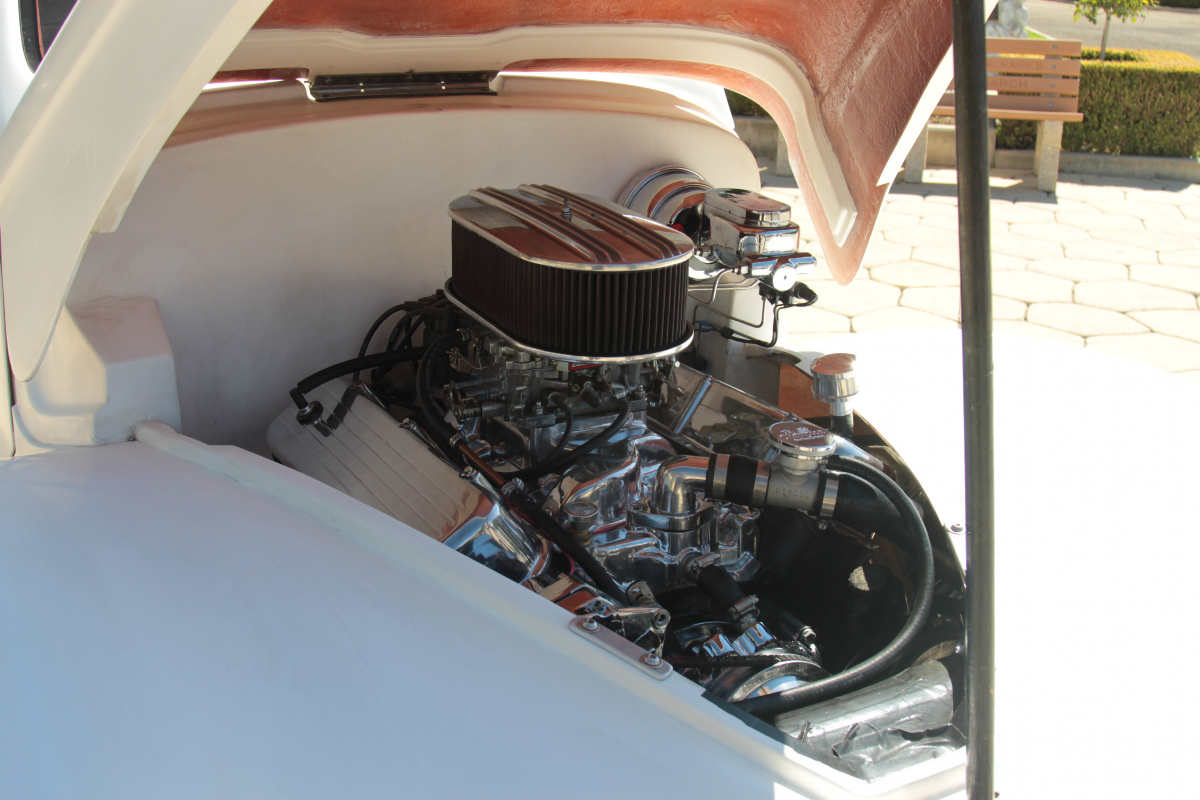 The underhood area looks just as potent as the rest of the car, and has lots of go fast parts.
The big-block is sitting at 8.2:1 compression, which sounds like it would be good for some added pressure, but Chris tells us that there are no current plans for the engine. Backing up that BBC is a Norm Rollings Turbo 400 with a 3000 stall converter, with shifting duties handled by a Hurst positive shifter.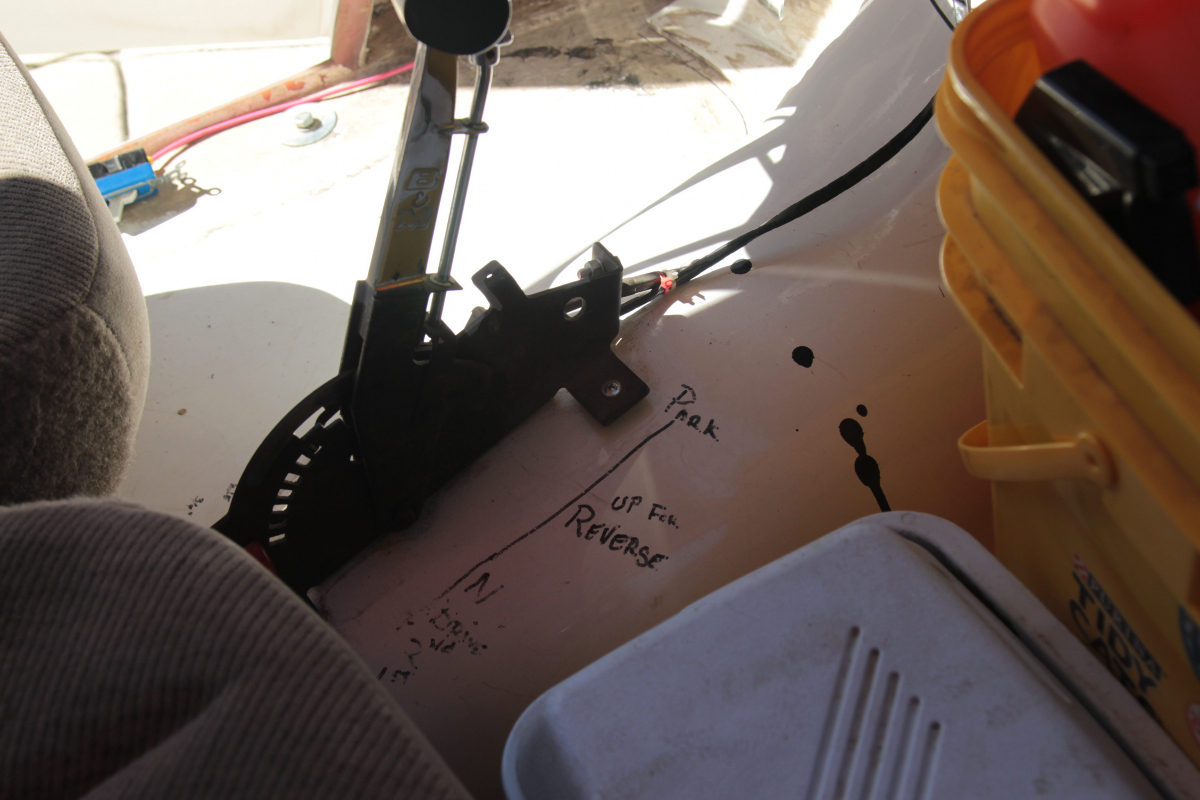 No fancy console here, just a set of instructions about the shifter!
Chris called on our friends at Inland Empire Driveline Service for a polished aluminum driveshaft, which feeds the power to a Ford 9-inch with 3.50 gearing on 31-spline Strange axles. The four-link rearend helps put that power to the pavement through the big MT tires.
Behind the old school Cragar S/S wheels sits a Chevy disc brake swap. The wheels help give off the look he wanted, with 7-inch up front and twice as wide in the rear at 14 inches.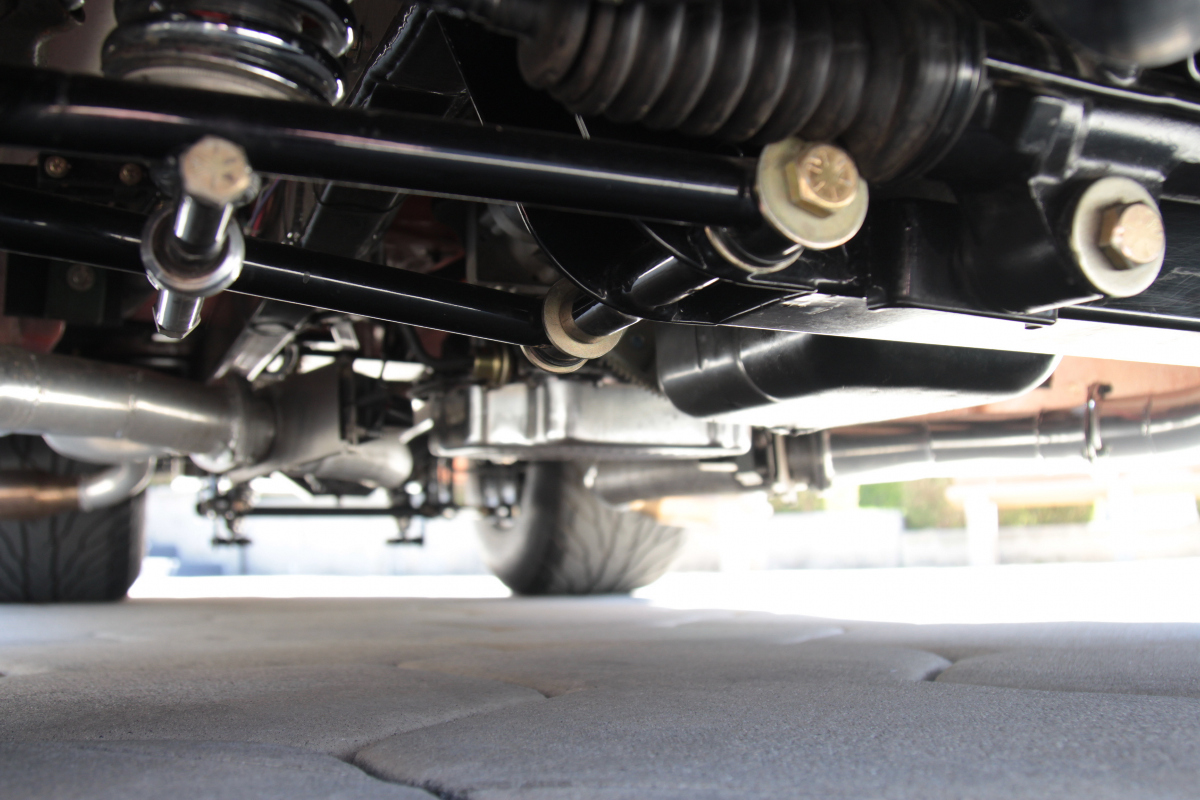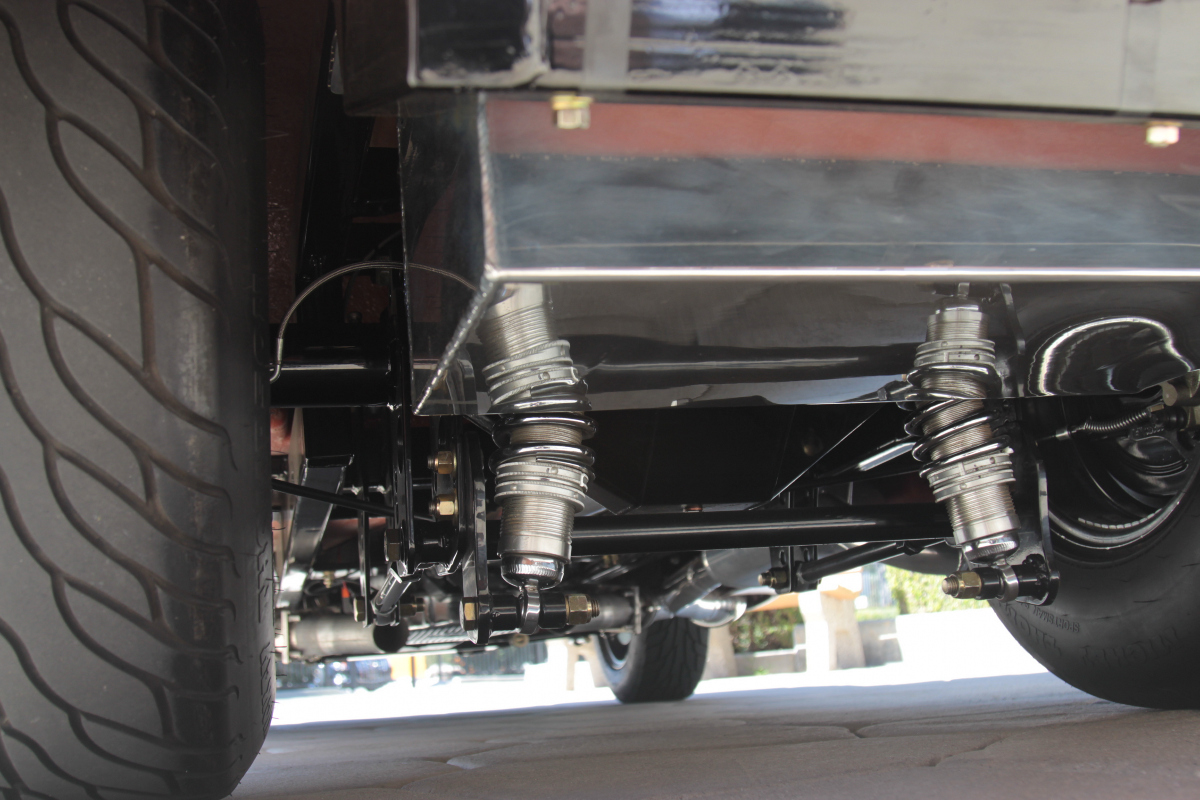 Under the car you'll find some cool custom work as well, and like the interior it's all business.
Things That You Don't See
Underneath the car, you'll find that the detail and performance continue with a Mustang II steering rack and chromoly A-arms, and Alden coilover shocks at all four corners.  It's built to be a driver and a showstopper all at the same time, and Chris tells us that he's won too many awards to name them all, and we can see why.
But underneath all that coolness that is easy to see upon first glance is a story that many don't see. When we asked about how Chris acquired the car, he told us it was a kit car that needed some work, and was shipped to him from Florida. It was his dream to build his car and honor his buddy Mike Cook, who helped on the build, but the build was delayed.
Chris tells us, "The Willys sat for years due to a car accident I had one year with a semi." He didn't go into detail about his injuries, but did say, "I had an extensive recovery process and had to learn to walk and talk again due to my injuries."
That's quite the injury to overcome, and Chris is about as nice a guy as you can imagine. It seems that accident only slowed his build down, but it didn't stop him from building his dream car and getting the impressive build completed – to this point, at least. He does admit it's not finished and that he's forever adding to it and trying to get it completed, but he's a bit unsure of what that all means, because a car is never really finished, is it?