Most of us have a favorite car, and if we were lucky enough we got to drive that car to school when we first got our license. The rest of us have to keep dreaming and eventually, if we don't give up, we find our favorite car and we get to make up for lost time.
For Steven Reitz, from Seale, Alabama, that dream car from his high school days transitioned into reality nearly 30 years later – in the form of a rusted out 1964 Chevelle. Steve tells us, "I cant explain it but the brick body '64-'65s just draw me." It's always been one of his favorites, so he sought out the car and found it on eBay back in 2008.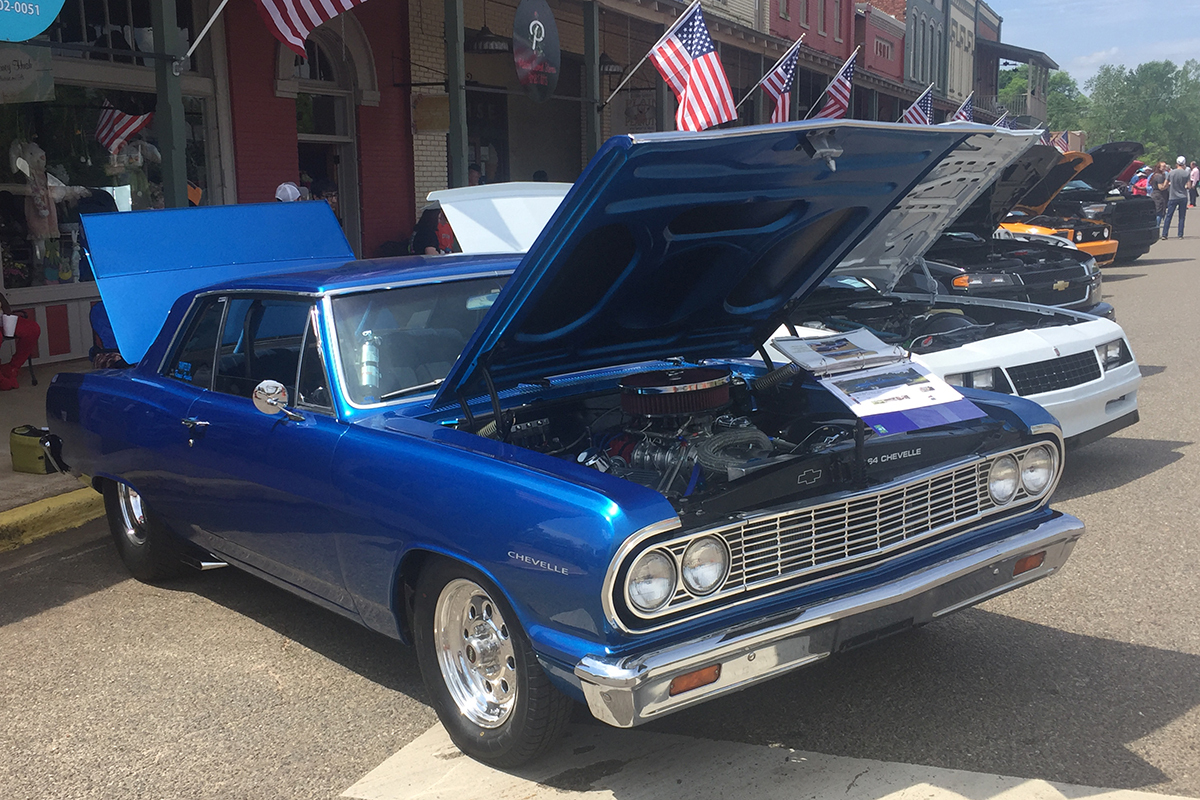 He tells us that even though the owner was decent enough to tell him about the rust, Steve was not entirely aware of just how much rust there was. But instead of having a deep conversation with defeat, he tackled the rust and figured since he was going to back-half the car anyway, half the battle was already diverted.
Getting Busy With His Project
He went to town on this build, then learned of even more problems with the Chevelle. Steve told us, "Sadly once I started work on it I learned it had been T-boned sometime in it's life and had eight to ten pounds of Bondo in the right quarter." He tells us he actually weighed the old and new quarter panel, just to see how much Bondo there was.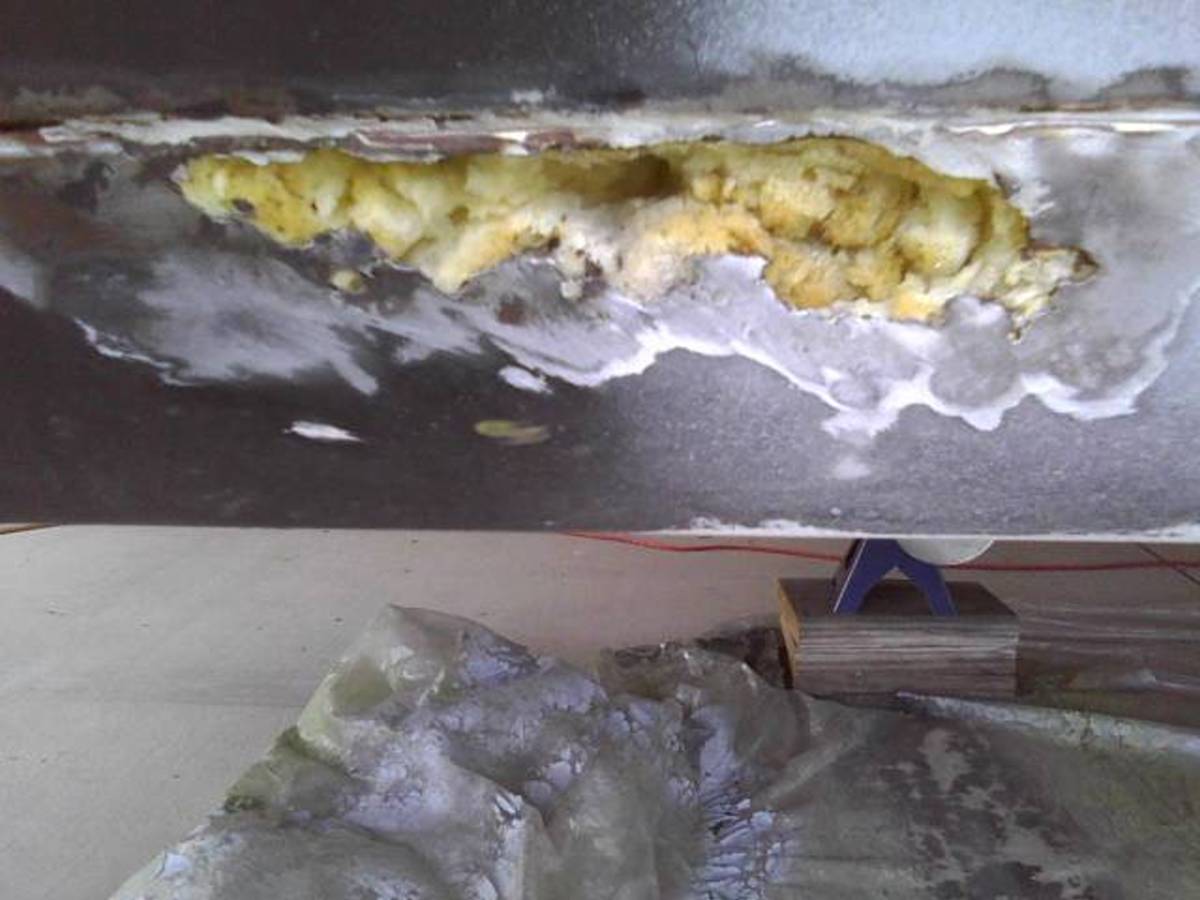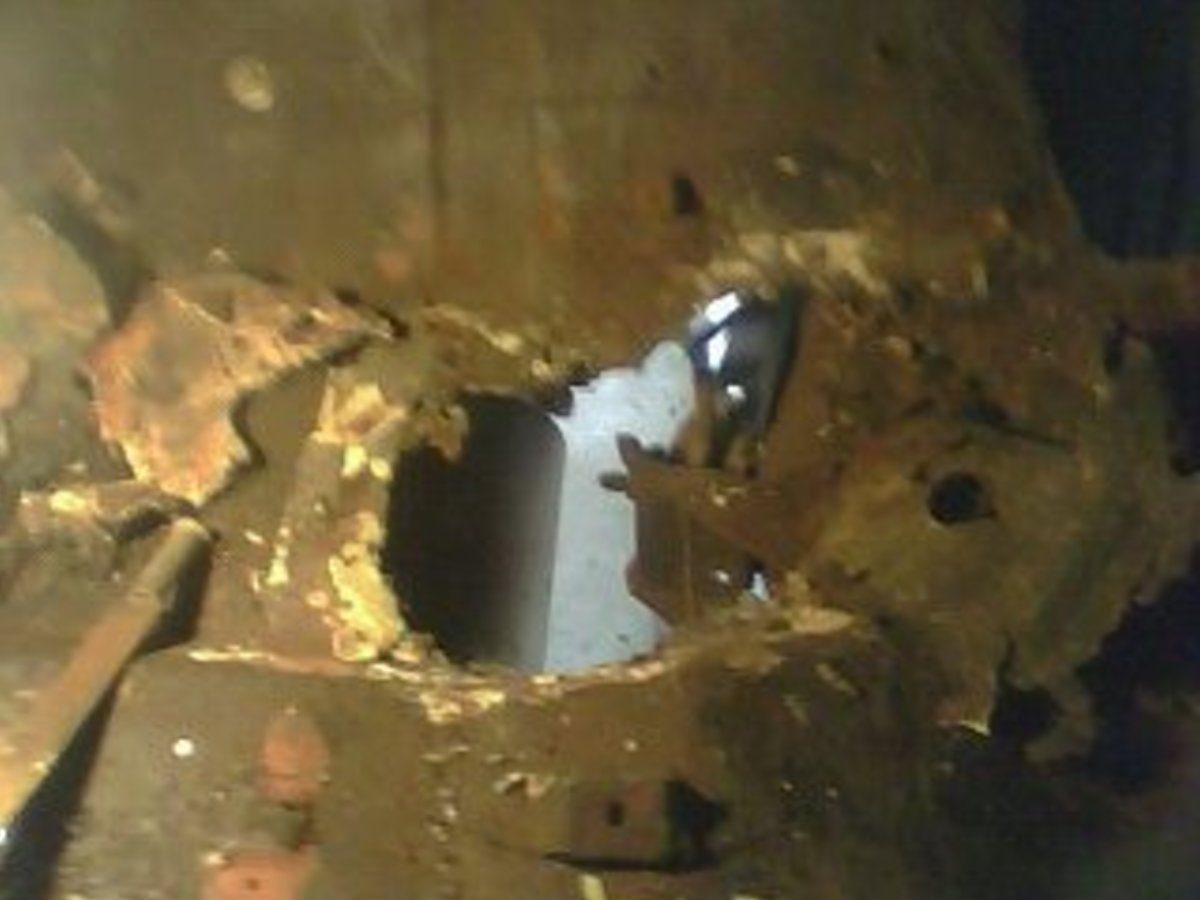 That's a bit of rust. Some people will pass, Steve tackled it head on.
Between life and hot rodding, Steve put about six years between the first task and the completed car, putting a lot of work into the build. The body is mostly stock and all steel, save for a fiberglass hood.
One modification you likely won't detect is that he stretched the wheelbase 1-5/8 inches so that he could take advantage of the full back seat. Normally, that's not an issue except this is a Pro Street build so that means some serious steamrollers and a fully tubbed rear.
He did get creative with the trunk area, being that back-halving a car usually makes the trunk area unusable. He mounted the battery between the frame rail and quarter panel with an access panel, and then cut the gas tank into thirds to remove the center section. This took about eight inches out of the width of the tank and allowed Steve to mount it in the stock location.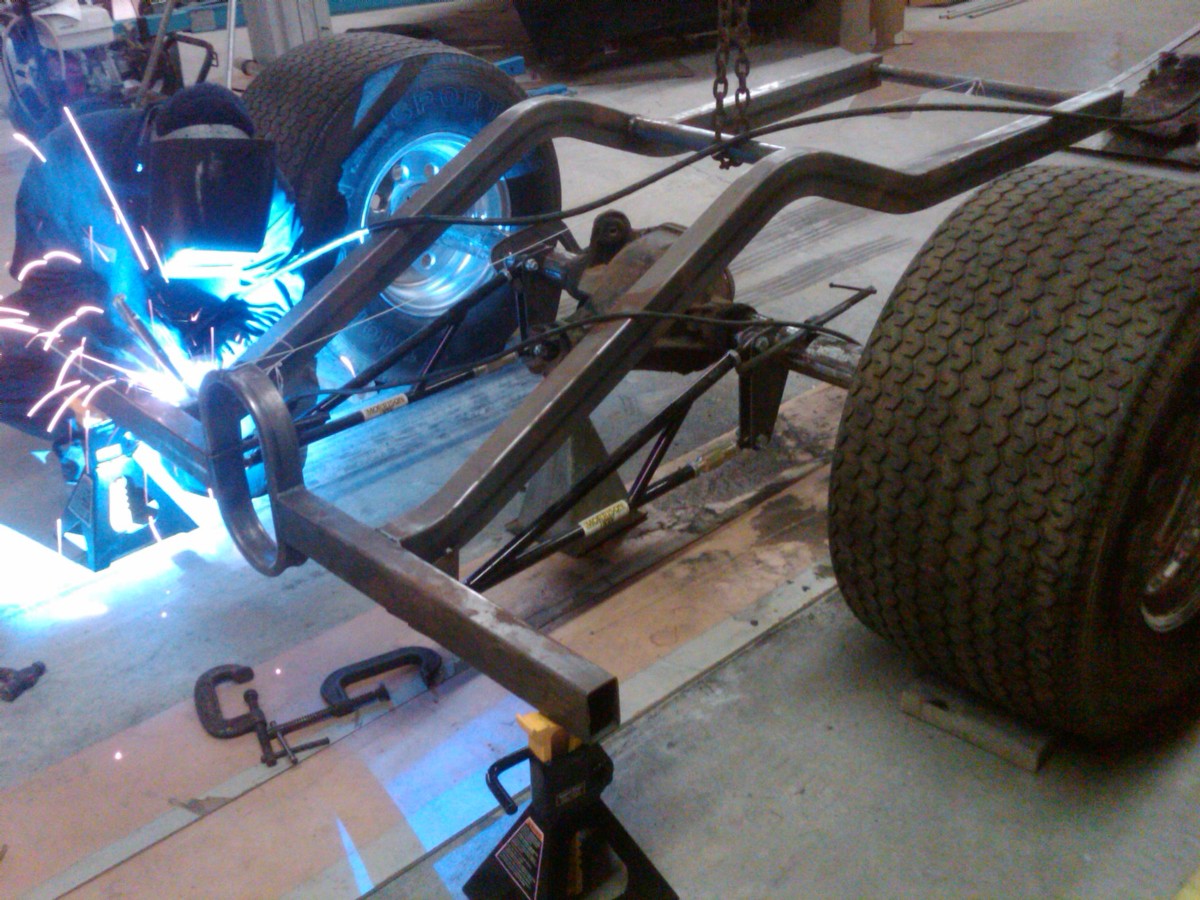 Since the whole concept of Pro Street is a car that includes an interior, Steve did it right by making sure his car had just that, and it plays very well into the theme. If you ever saw a Pro Street car back in the 1980s, then you know that he nailed the look.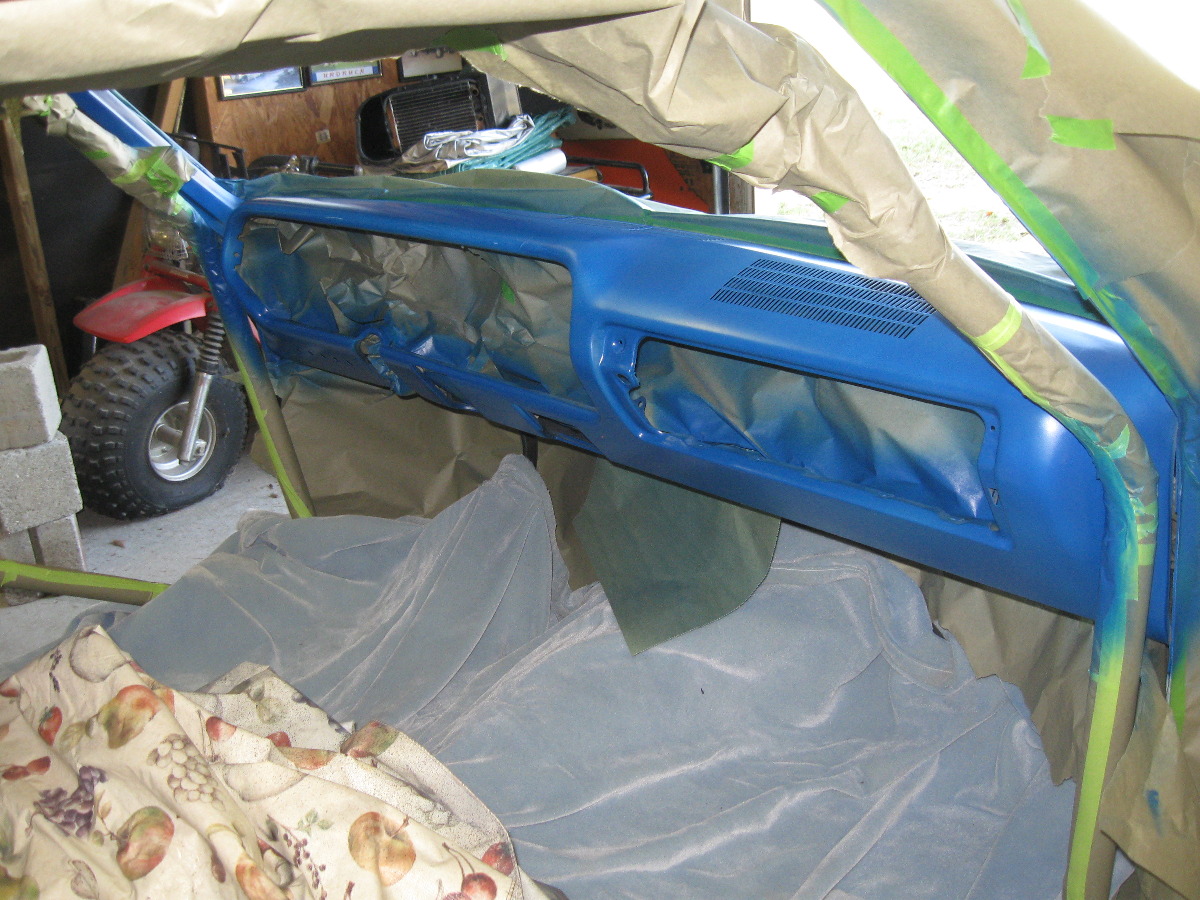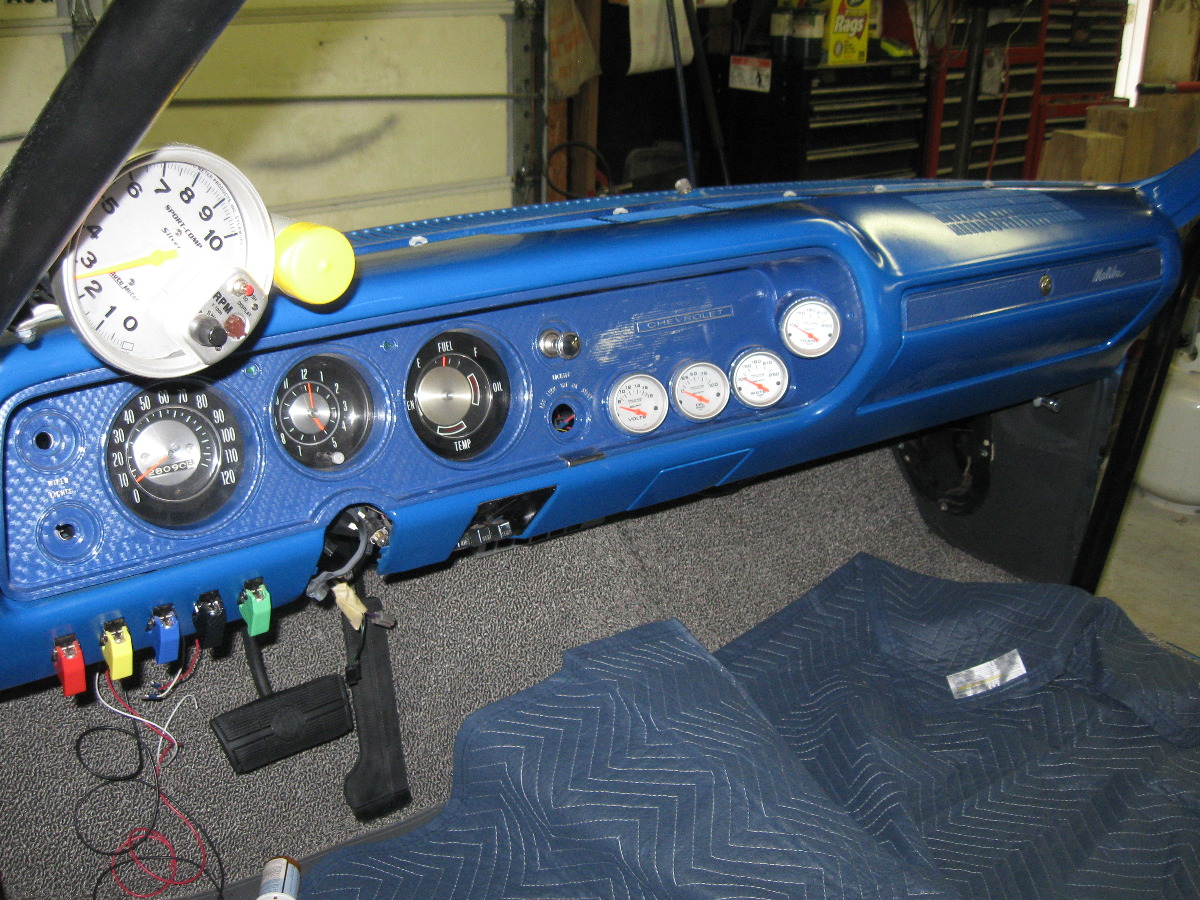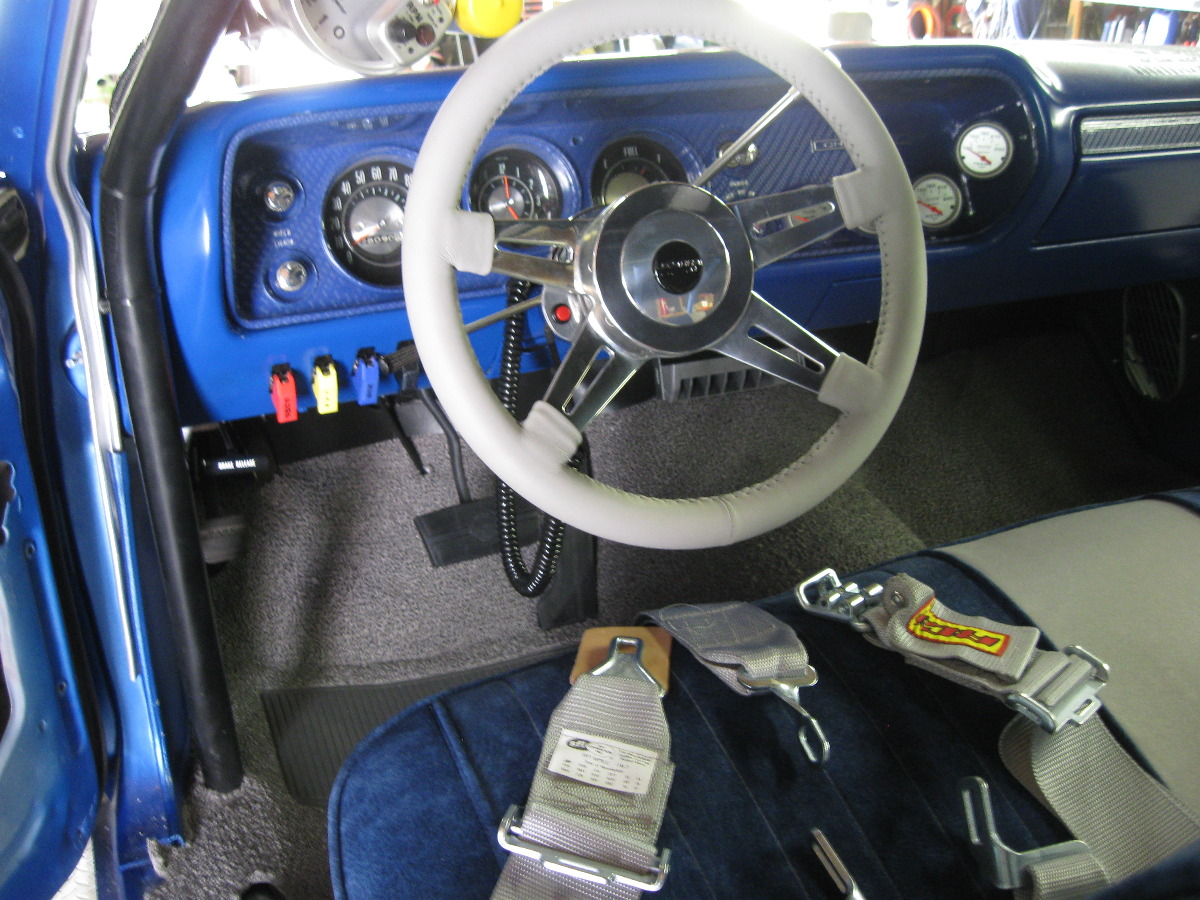 You gotta have some gauges if you're going to go Pro Street. Steve maintained the original look, but added more gauges to keep track of Mallie.
The stock dashboard was treated to the same blue finish the rest of the car received, and the custom inlay features factory gauges assisted with a set of Auto Meter gauges to keep track of vital functions under the hood. A series of switches under the dash, and a huge Sport Comp tach rings in the Pro Street theme.
The front seat is a full bench, and the matching rear seat was modified to fit between those massive tubs. For side panels and door panels, Steve enlisted his son's help, using what he's learned in the aerospace industry to fabricate composite panels through a vacuum process. Simple, yet refined!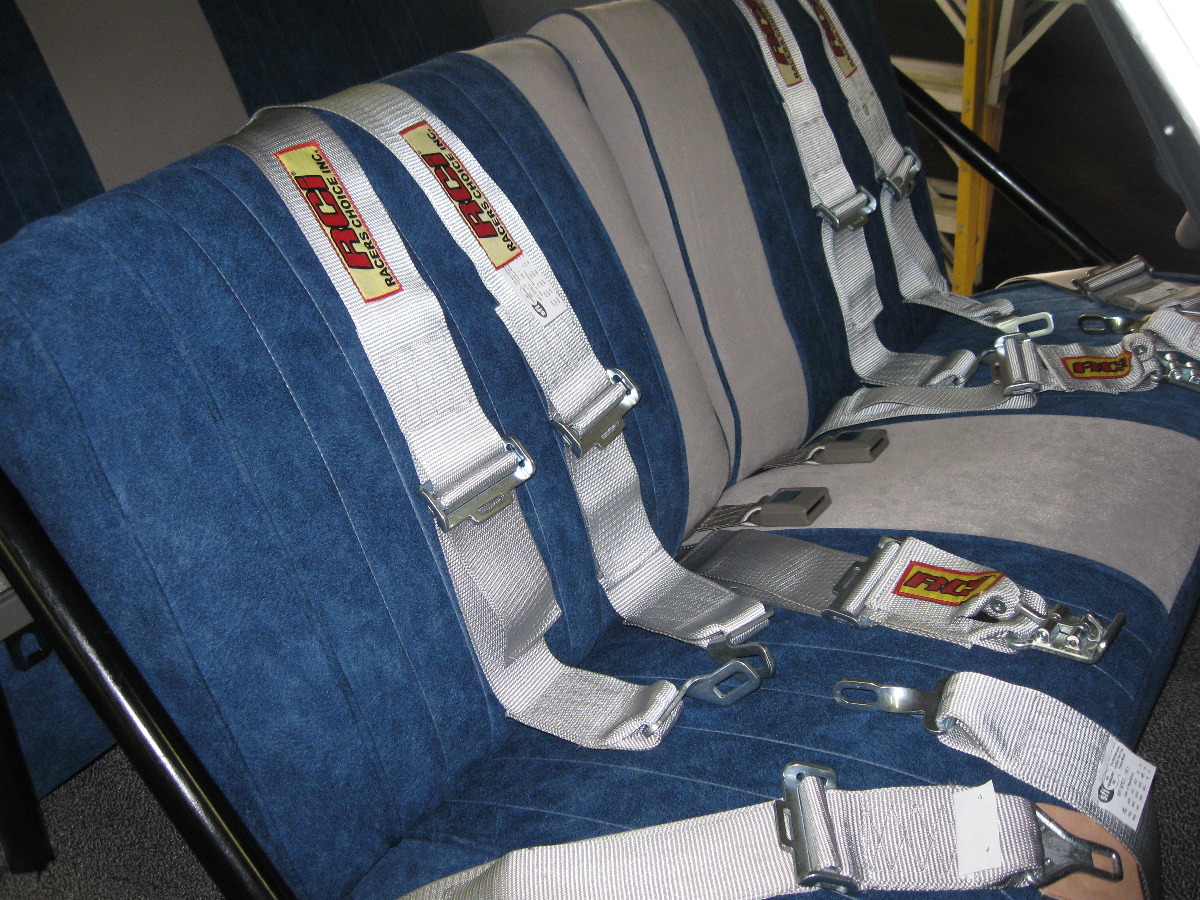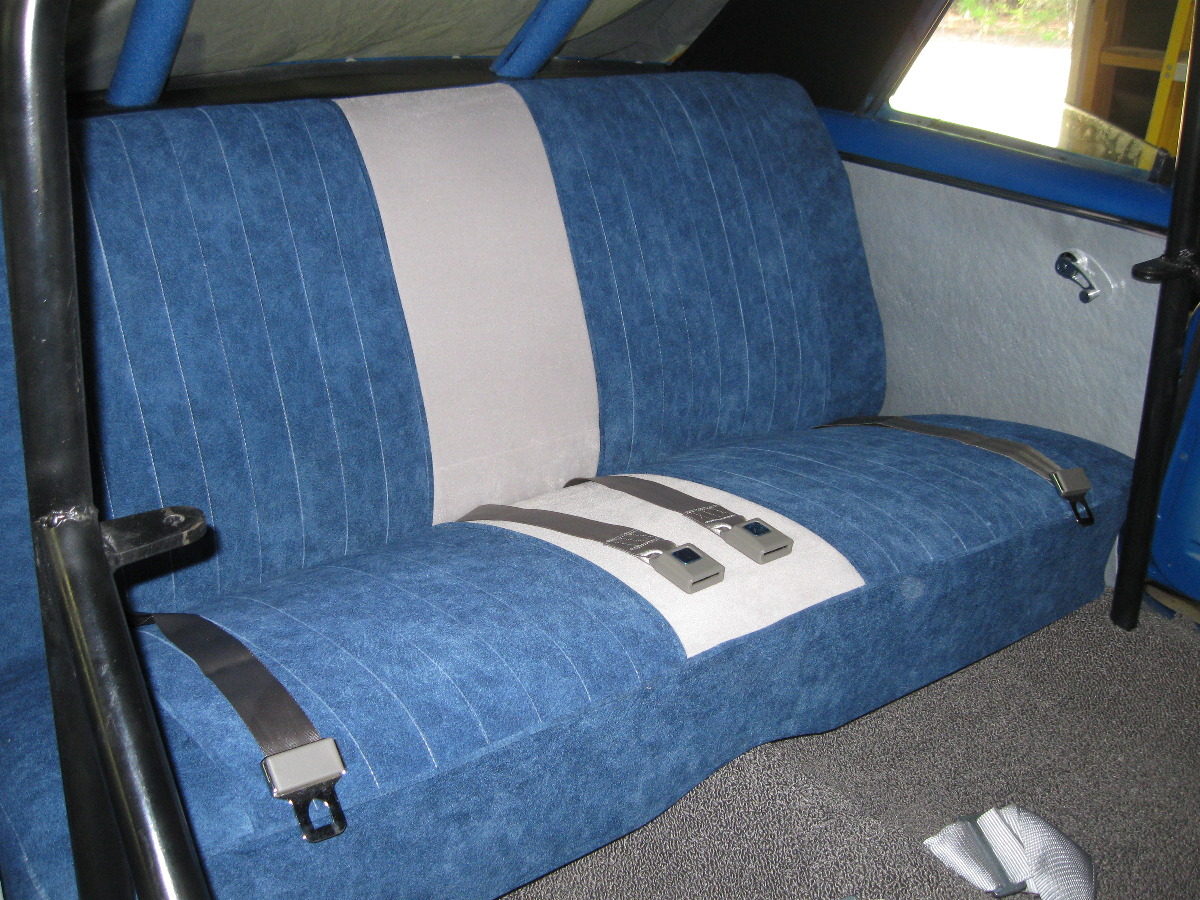 Steve nailed the Pro Street look with this interior; you can almost hear the nostalgia coming back to you with this one.
Pro Street Power
With most builds, the paint and interior are the frilly stuff, and what the admiring crowd really wants to see is the power. Under that Glasstek hood you'll find a warmed over 383 with forged pistons, a Scat crankshaft and a Comp Cams thump stick. ProComp aluminum heads carry roller rockers and and help pull in air from a B&M 144 supercharger, fed by a Proform mechanical carburetor.
Keeping it running at its peak, Steve incorporated an alcohol injection system from Snow Performance. He calls it his anti-detonation injection, especially after adding a little enhancer by way of booster plate under the carb. Of course, he keeps all that power running cool with his Champion radiator, and he tells us he drives it for show and just to clear the cobwebs from time to time.
---
---
He's been really happy with his Champion radiator, because he's also invested a bit of time and money under the hood and Champion's helping to keep the cool when the ponies are summoned.
To back up the power, a built TH350 transmission with TCI guts and a Hughes 2500-stall converter help transmit the power to the Chevy 12-bolt rearend, which has been narrowed to fit the massive Mickey Thompson S/R Radials on 15×14-inch Weld Drag Lite wheels.
Moser Engineering axles help keep things together when he gets the 31 inch tall meats churning pavement. The pizza-cutters up front sit on 15×4-inch wheels, with disc brakes at all four corners from CPP to bring the Mallie back to a halt.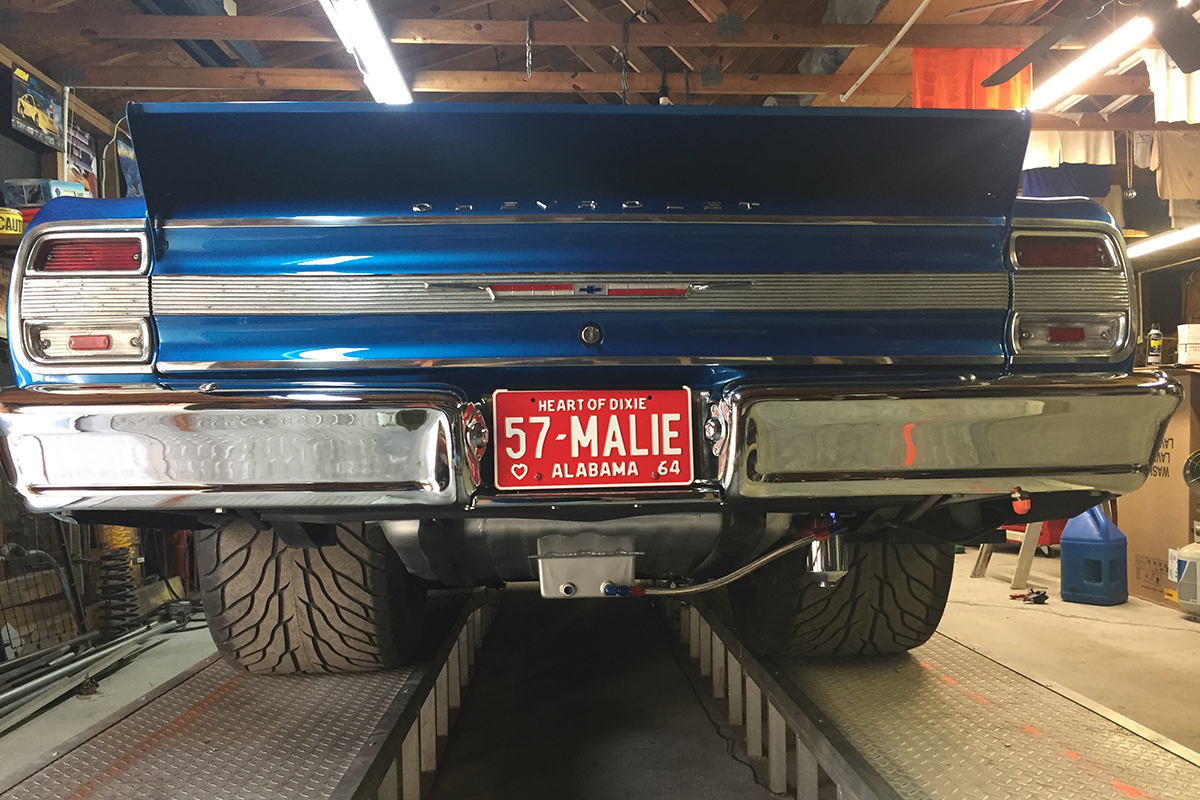 Steve has been driving the car to benefits and cruises since he finished the car in August, 2015, and he's brought in some hardware from some of the shows in his area, including a couple of Best in Show awards. He's loving the whole Pro-Street approach, but one day that came to a halt.
He tells us that in 2018 it was wrecked, he jokingly said, "Do not drive in the rain with a fat-tire car!" Steve put it back together a few months ago and has been enjoying it once again. He says the car is almost finished, but readily admits that it's still up in the air if he's going to have any future plans. For now, the goal is to just enjoy the ride – and that killer view.