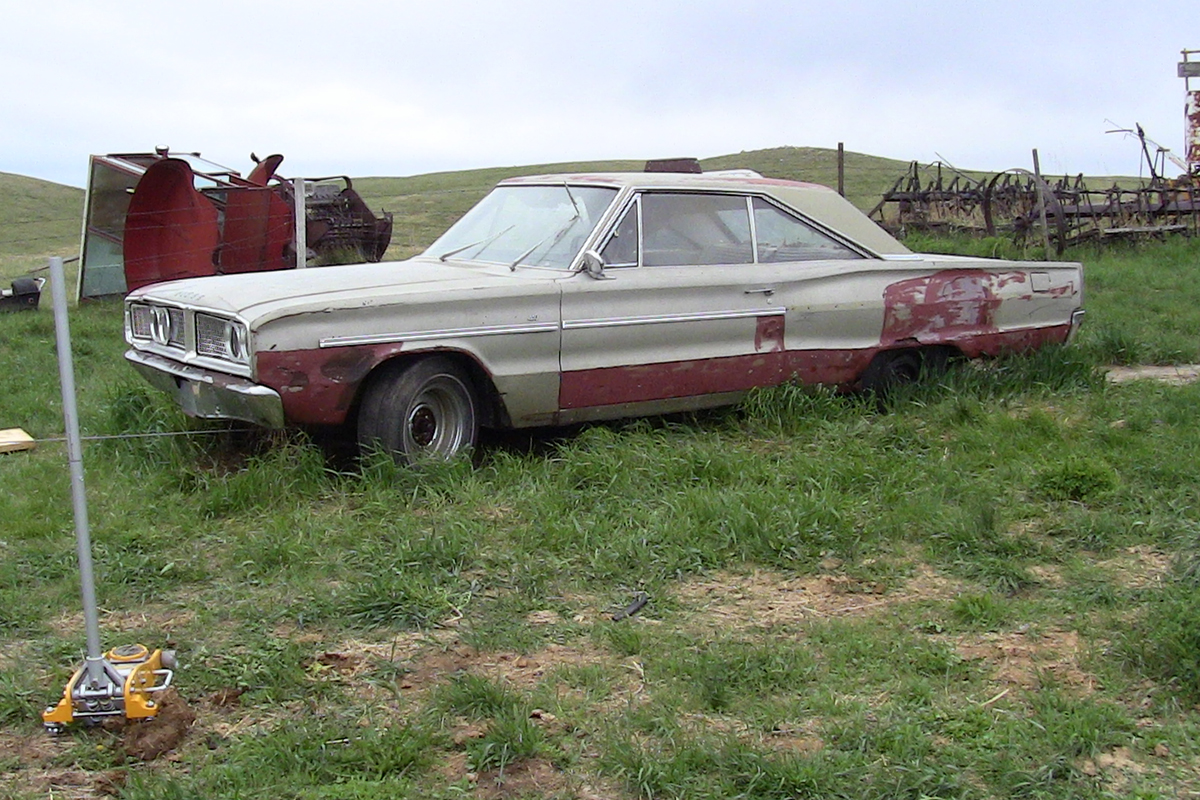 Sometimes when we are seeking a project car to build and we have our sights set on a particular vehicle, our chances of finding that exact car run pretty slim. That's how it went for George McDonald of Alberta, Canada, when he was seeking a 1932 Ford. He started looking about 20 years ago, and while he never did find that Ford, he remembered the car he did see back then, and he rescued it.
That car is a 1966 Dodge Coronet, and it had been sitting in that field since 1978. After seeing it 20 years ago, George returned to the scene of the crime to find the Coronet still there, waiting patiently for a new home. George stepped in and brought her home about four years ago. "This car deserved to be rescued," he said. "Fortunately, after the first time I saw it 20 years ago, nobody else ever asked about it."
In the movies, they call this fate, or destiny (it depends on the type of movie) and for George it became a project in need of a new director. It was rusty, and it needed some sheetmetal work, but it was otherwise pretty complete and ready to hit the road again – on to its new stage.
George worked on the car for close to a year and a half with a couple of breaks in between, bringing the body to bare metal and priming the body in black epoxy. The exterior color is going to be a blue/green metallic at some point, but he says it will likely stay in primer for a couple of years. In the meantime, the car has been jambed, and the underhood area cleaned up and painted as well; you can see the color in some of the pics and it's going to look great.
---
Champion Radiator Profile


---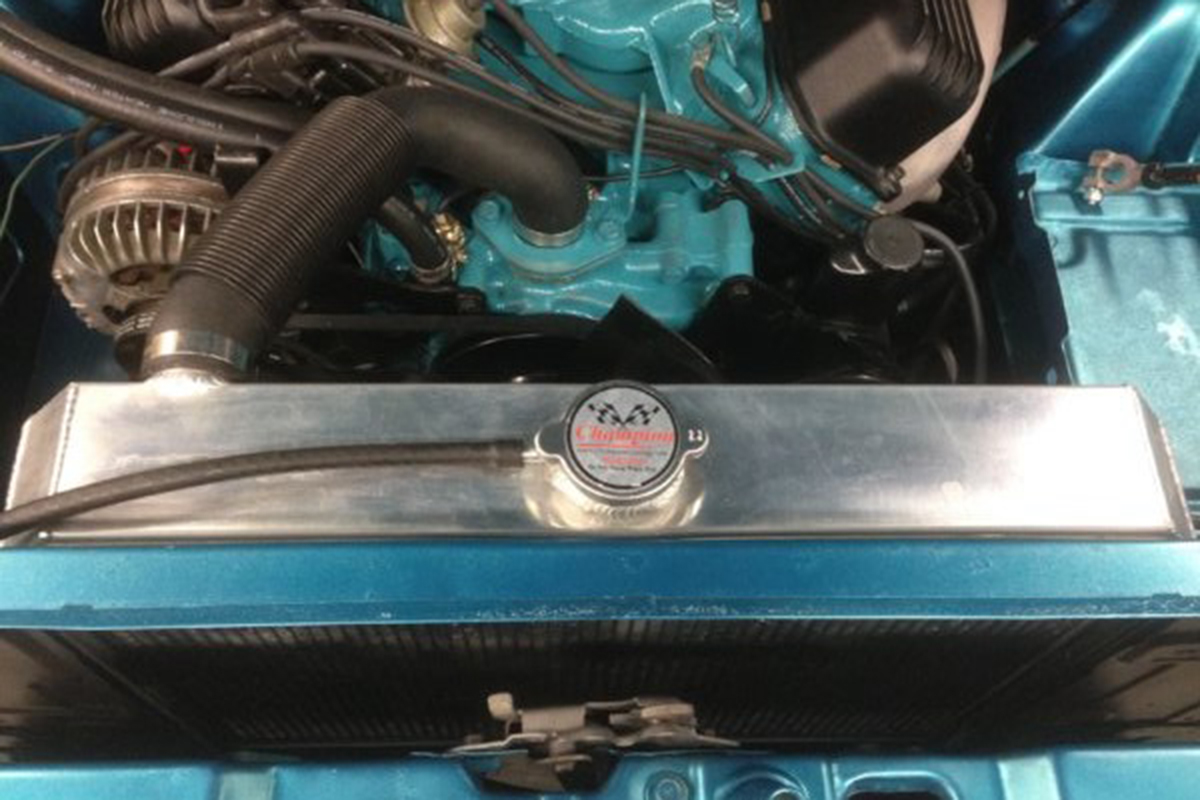 The engine is just the way it came from Mopar: a 1966 383 4bbl big-block that George installed, backing that up with the 727 Torqueflite transmission. The engine is freshly built and looks just the way a classic Mopar should.
Behind the big-block and TF trans, a Mopar Sure Grip with 3.23 freeway gears helps get down the road keeping the revs a little lower at freeway speeds.  That's going to help out at the gas station a little, because George says he plans to drive it like he stole it.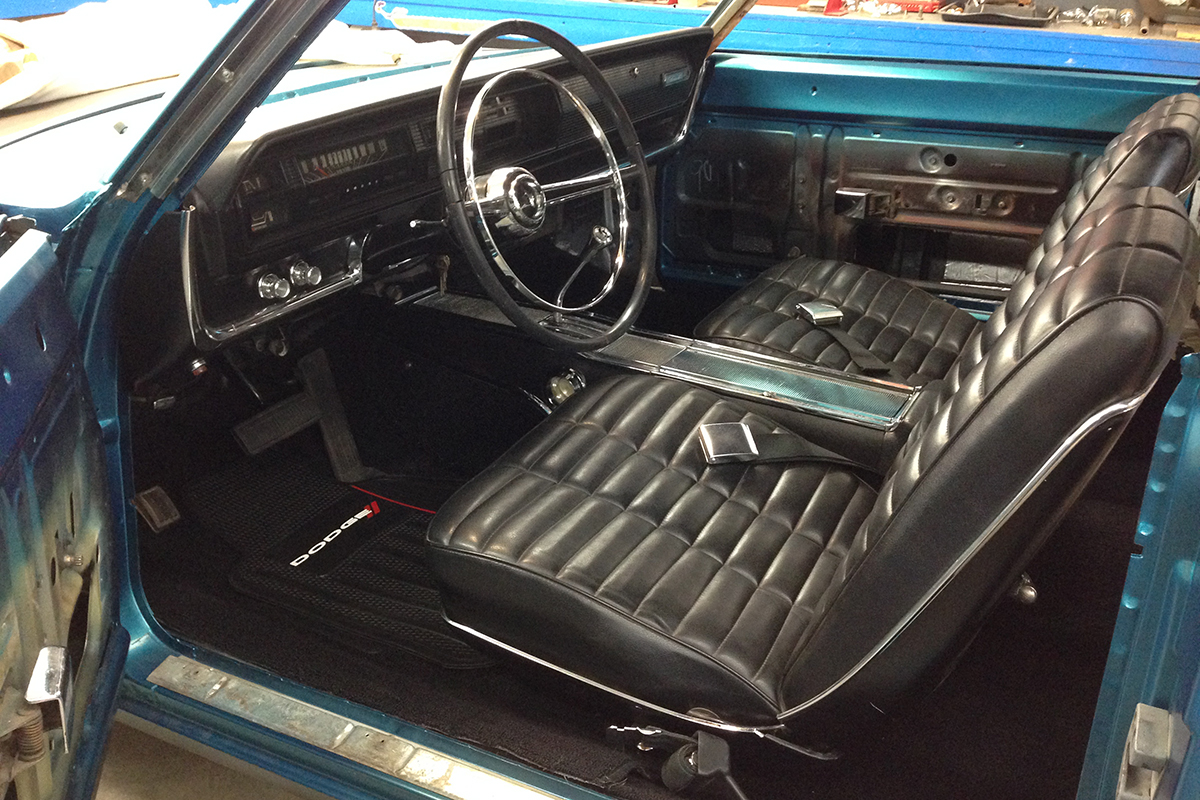 Built For Comfort
Inside the car,  George converted from a bench seat with a column shift to a pair of buckets with a console and floor shift. He's kept the original look of the interior and dash, with a few added gauges to help keep track of the vitals.
There's still a little finishing work that needs to be done, but right now it's good enough to drive and George will spend some time behind the wheel, splitting his free time with three other Mopars that he also owns.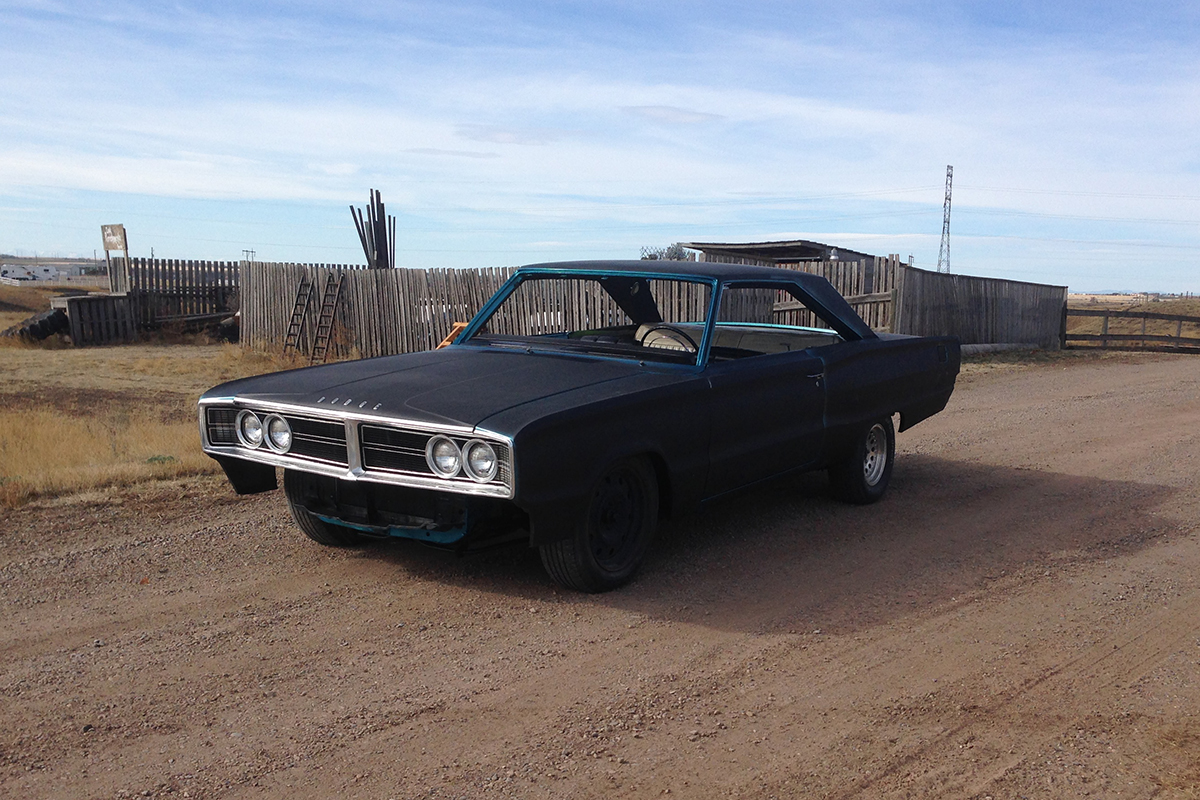 He's maintained the stock, torsion bar suspension and plans to run a set of Magnum 500 wheels to keep it looking period correct, but stepped up the brakes a little, running discs up front and larger 11×2-inch rear drums, and to keep the peddle feeling soft he's upgraded to a power brake system.
For now, the car will be cruised in its black primer, with the addition of a vinyl top that George has added, and at some point he'll finish off the exterior paint, but doesn't seem to be in that much of a hurry. This gives him some time to really enjoy the car and put some miles on it before the beauty coat is applied.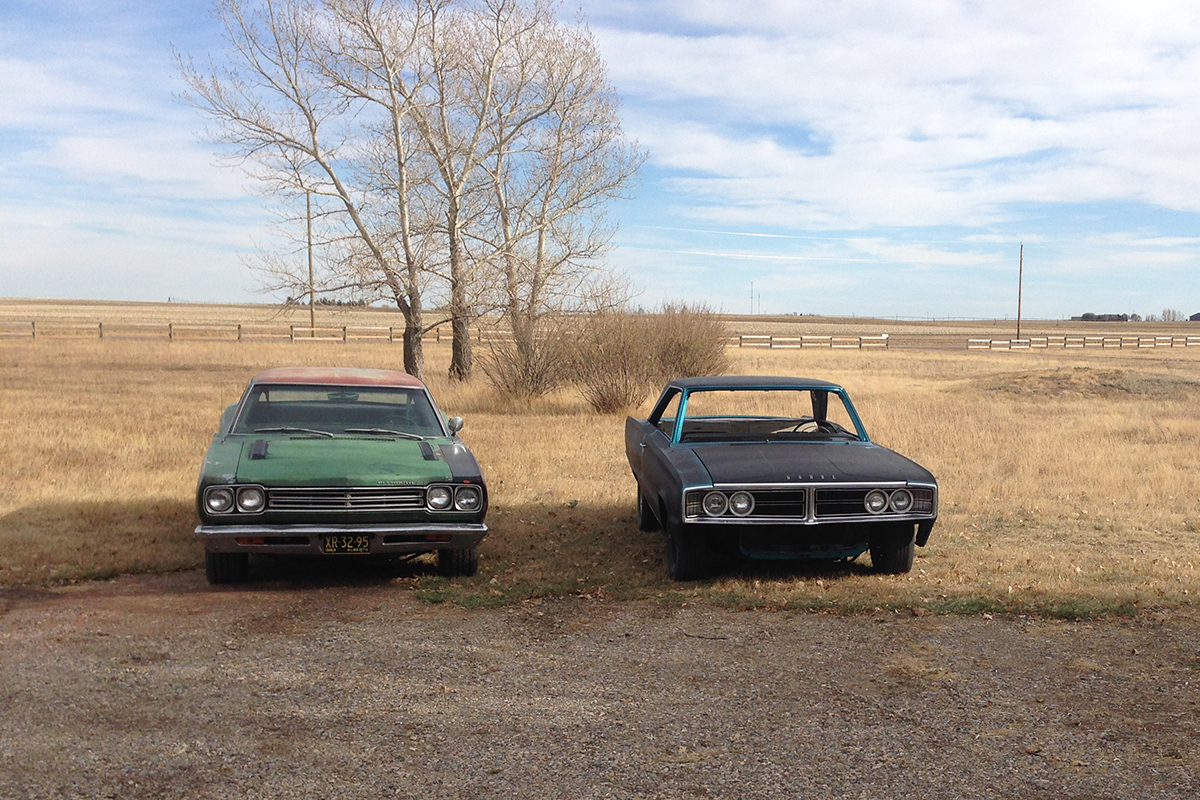 George says he loves the sharp, square body lines of the 1966-1967 models, but looking back he wishes he had picked it up sooner. Twenty years is a long time to wait to bring a car home, and we're sure he's glad he first discovered it a couple decades ago, but even happier that it was still there when the time came to make a decision that the 1932 Ford wasn't going to happen.
The car isn't finished yet, but as most gearheads – like George – will attest, "We all know they are never done."  But he's definitely brought the car to a state it hasn't seen in quite some time, and seeing the work he's done so far, we know the finished product will be even better than how it looked on the showroom floor.
Written by Michael Harding