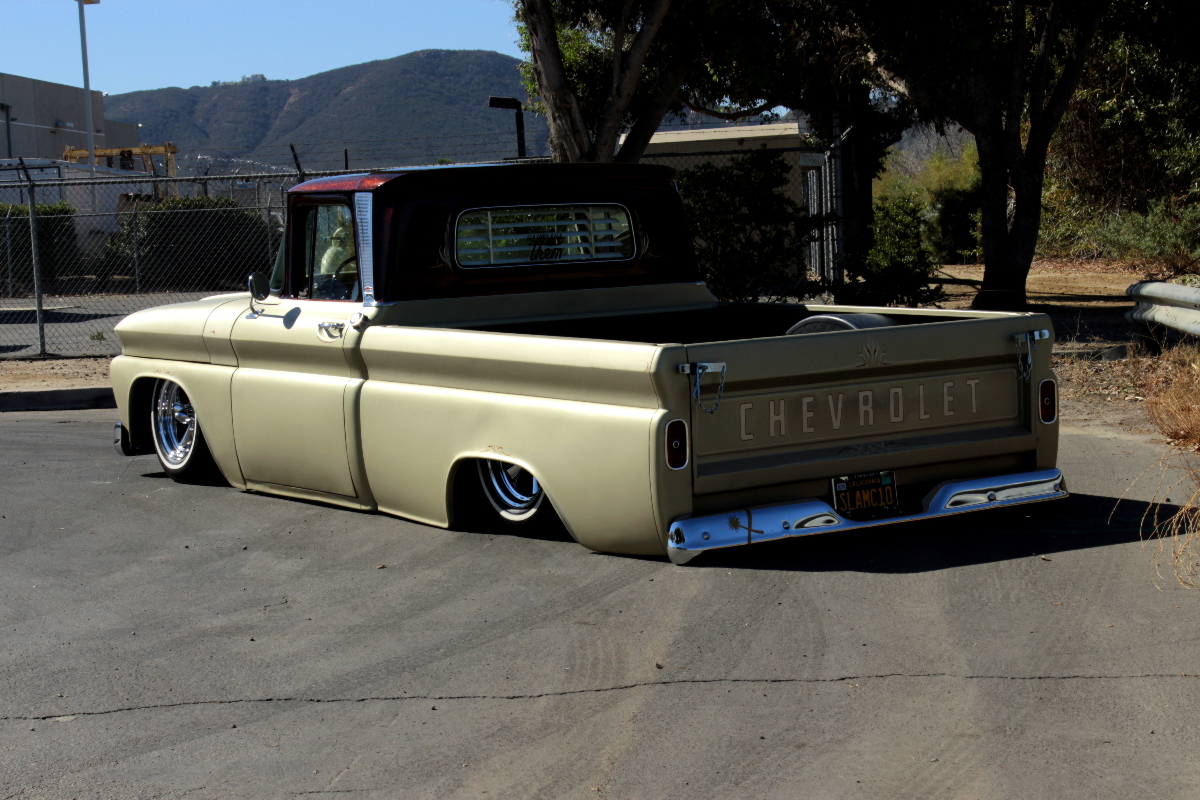 When your 9-5 job is working on cars,  it might not be the first thing on your mind to come home and work on a car. But Herman Baldonado is one of those craftsmen who brings his skill home and puts it to good use on his own drivers.
He's always had an eye for the classic C10 trucks, and just five years ago he acquired one that he could put his own custom touches on. To say he's had his hands on some pretty high end cars is an understatement, with his previous career spent tuning and customizing Vipers.
But Herman's true passion lies with the Bow Tie, and with his next project (a 1962 Impala) already giving him some ideas, you'd think he's done with this truck, but like they all say… "they're never done."
But that's what this hobby is all about, and no matter how much we do we can still find another direction to take with our vehicles. So what does Herman's 1960 C10 need? It looks pretty good as is, especially for a driver, but he does say that it still needs some body work and paint. We're kind of partial to the satin look of this House of Kolor gold and Hot Rod flat paints the truck is wearing.
Herman doesn't really show the truck much, just a couple of times a year, but he drives it about every other day. We caught up with him at work to take our photos – the place he spends most of his time. The truck has served him well, but the Impala will allow him to take the whole family with him – especially since it's a four door model.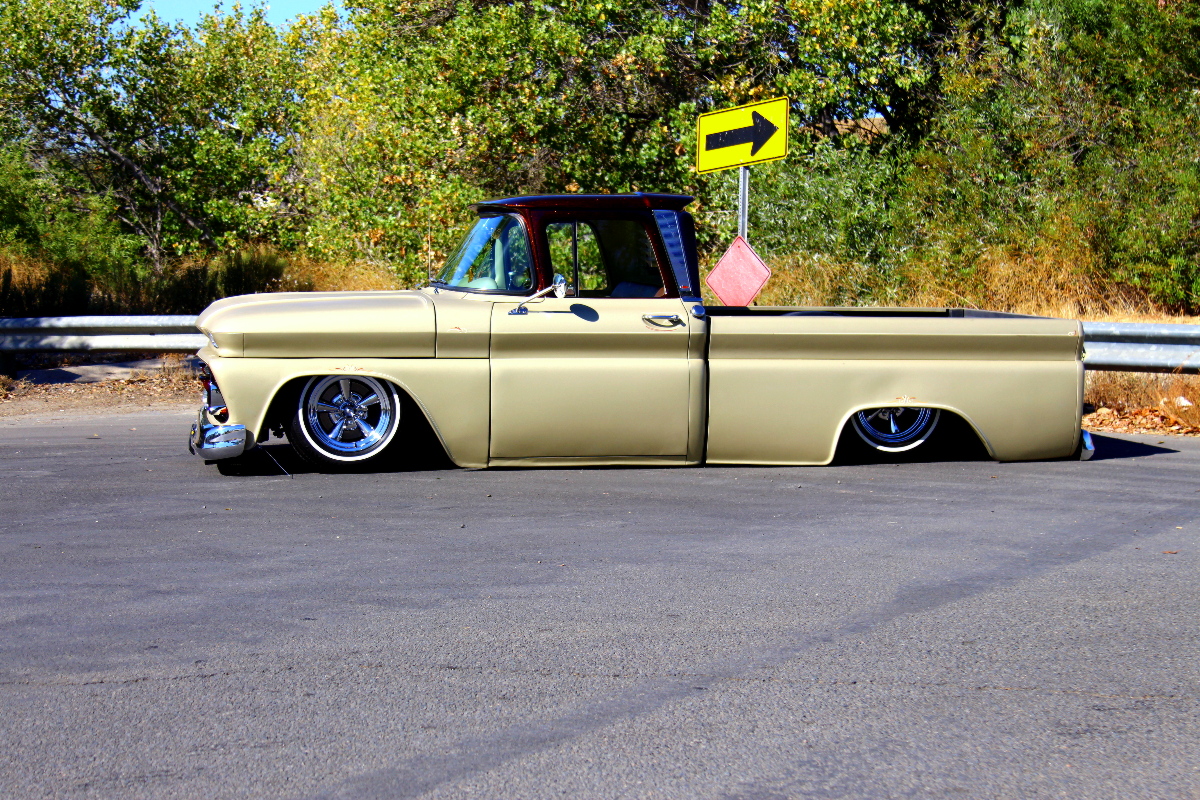 Custom Touches
As you walk around his C10, you can find little custom touches all over the vehicle. The satin gold paint wears custom pinstriping on just about every panel. It's subtle, but a nice finishing touch and adds to the overall look of the truck.
Inside is a wide bench seat and much needed air conditioning, finished off with more custom pinstriping and a set of Cruiser AD gauges by Auto Meter to keep track of the drivetrain. The Cruiser AD is a perfect complement to the overall appeal of the truck. Of course, it wouldn't be complete without a shifter that reaches for the sky.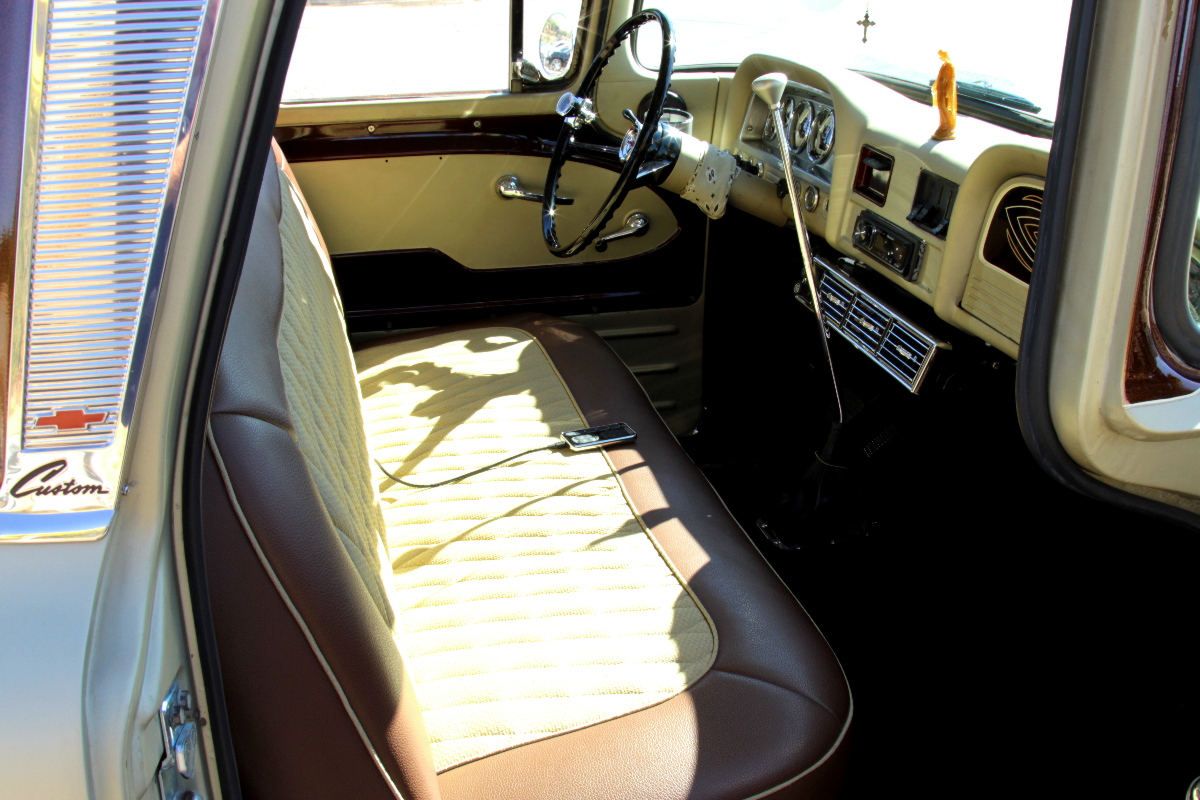 Herman says he loves that he can pull off the lowrider look, but he says it's really not a low rider at all. It's sitting on airbags, riding in a custom Reichbuilt chassis. While cruising, he raises it up a bit to keep the bottom from scraping, but when parked it sits in the weeds, laying frame on the pavement.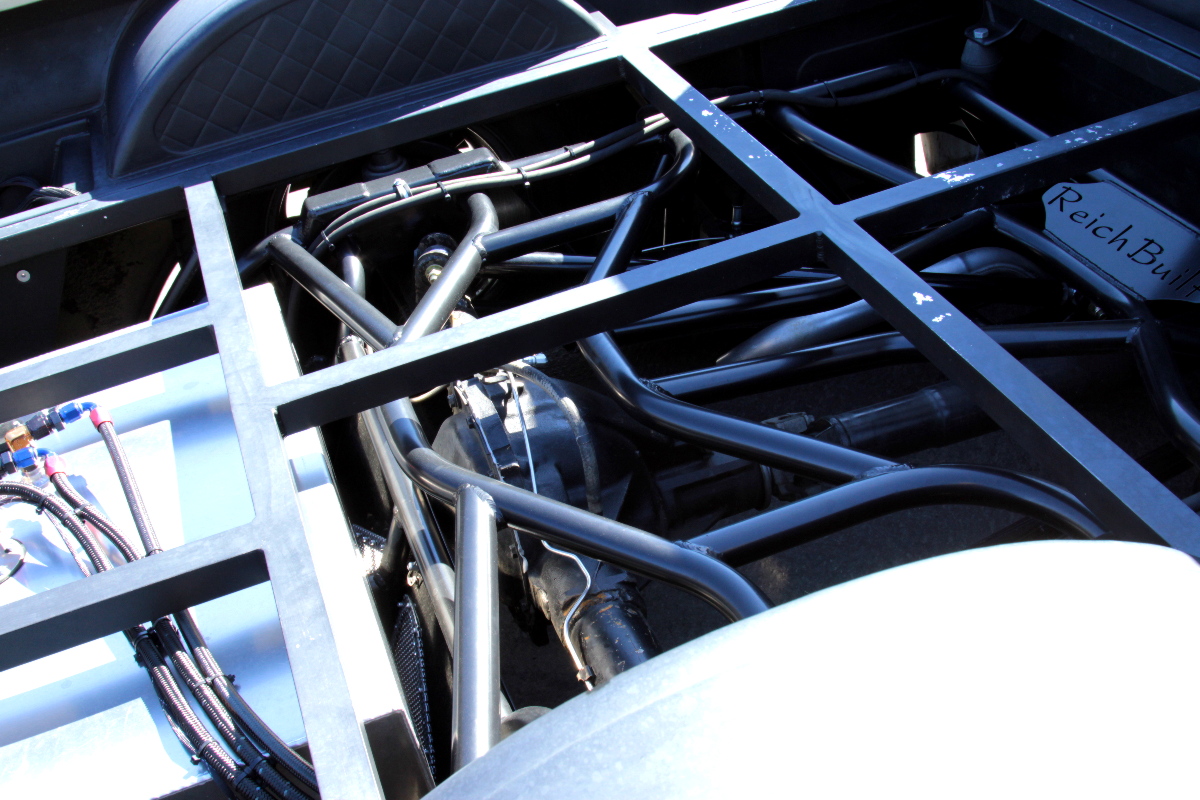 ---

---
He's running an LS1 engine with a Concept One front drive kit backed by a trustworthy 700R4 transmission, and says that it's just fine for him – he's not interested in boost or high horsepower for this cruiser. It's reliable, starts when he wants it to and was a pretty straightforward install, with a little finessing of the engine mounts and the front subframe.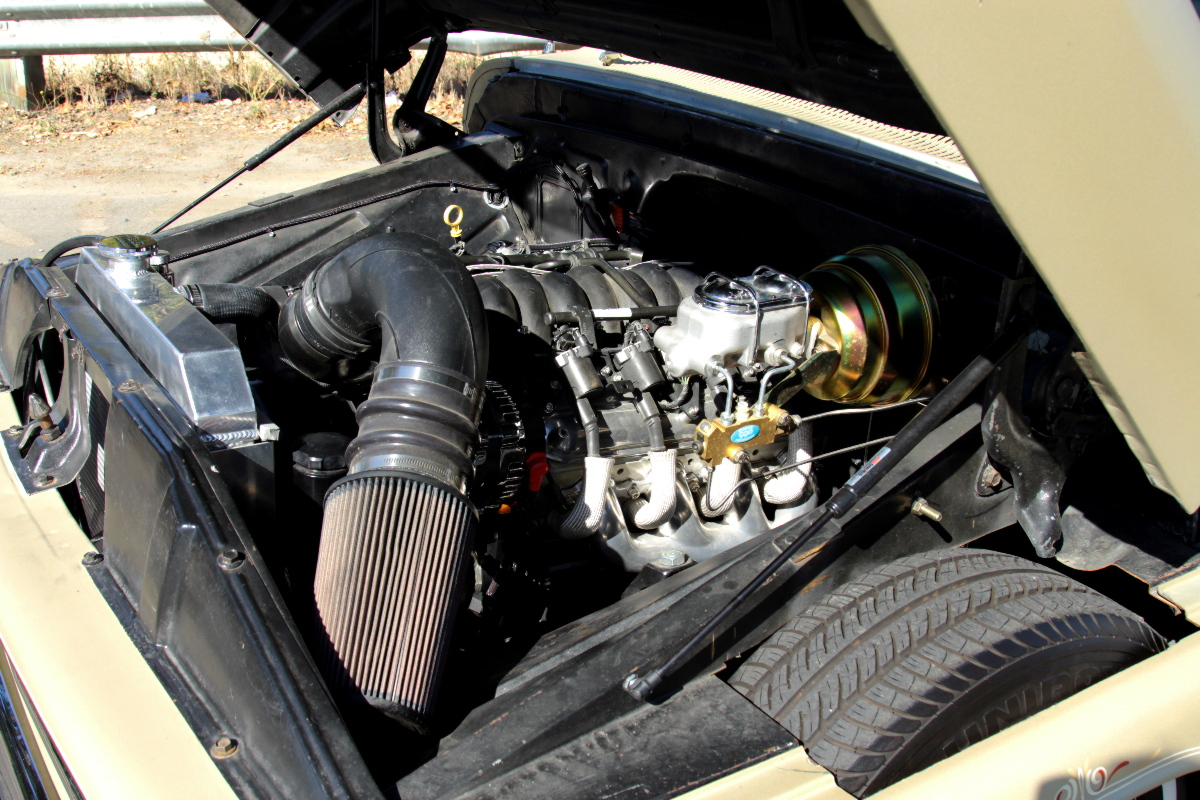 The truck has some upgrades here and there, most notable would be the CPP brakes and narrowed 10-bolt posi-traction rearend. Rolling stock is a set of Astro Supremes with white stripe Hancook tires, all of which give the C10 it's classic looks and better braking.
Herman's done nearly all of the work himself, including the engine build and installation, achieving the look he wanted and giving himself a pretty cool daily driver. He tells us it's not really a trophy winner, but let's face it – it's much more fun to drive a vehicle than it is to talk about it.