After spending the previous few years running an online musclecar magazine, I was able to build up my own car and install performance parts. My Plymouth was a Project Car for the magazine, and while most of my friends made the assumption that I got a lot of "free parts", there's a whole side story to it that many people are not aware of.
For those who aren't familiar with the process of getting parts for a magazine build, telling the manufacturer "because I want one" is not a valid reason to supply me with parts. A parts request is always accompanied by a valid story line – a pitch telling the supplier what I was going to do differently from everyone else they supplied parts to. In other words, I had to tell them exactly how I was going help sell those parts to their customers,  and what benefits the manufacturer could expect from my technical articles.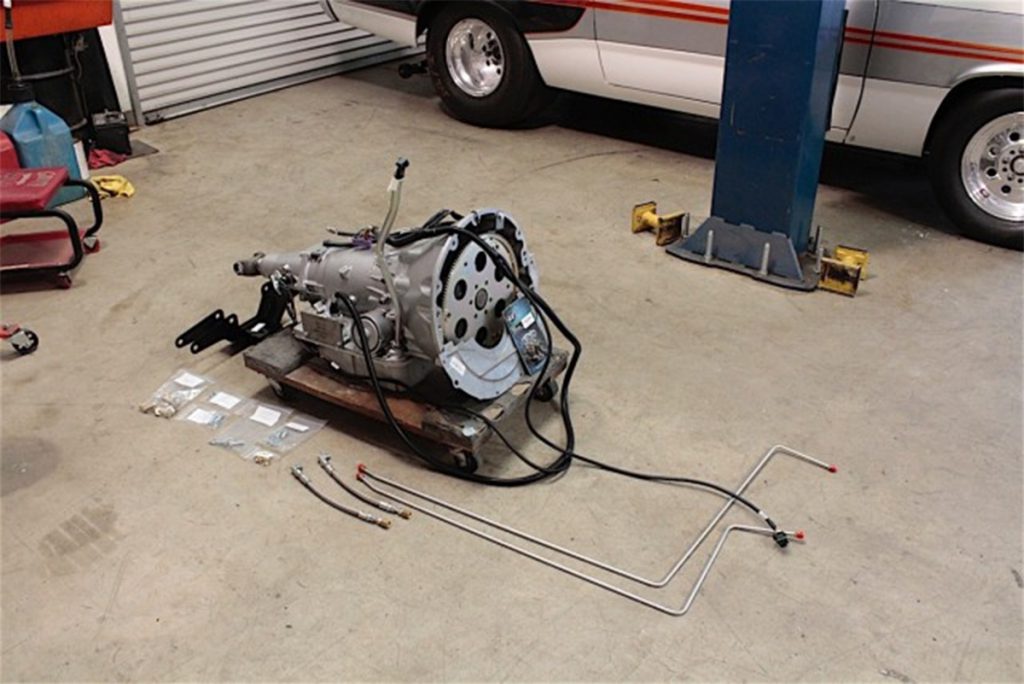 This transmission from Silver Sport Transmissions required a lot of work beyond getting free parts; from the installation to multiple long distance trips and several outings to the track, we also gave it lots of social media mentions and coverage.
Free Parts Aren't Really Free
Quite often in the magazine world, cash doesn't change hands when new parts are installed. Suppliers provide the parts and the editorial staff performs the installation and writes about that process, including technical details about the components and how they perform.
Beyond the pitch and story line, the writing aspect from start to publish can take several hours to a few days. Hours are spent researching the technical details of the product, asking questions of the manufacturer, and relaying that information to the reader. It's a quick study into learning about things like EFI conversions, like I did with the FAST EZ-EFI install done a few years ago.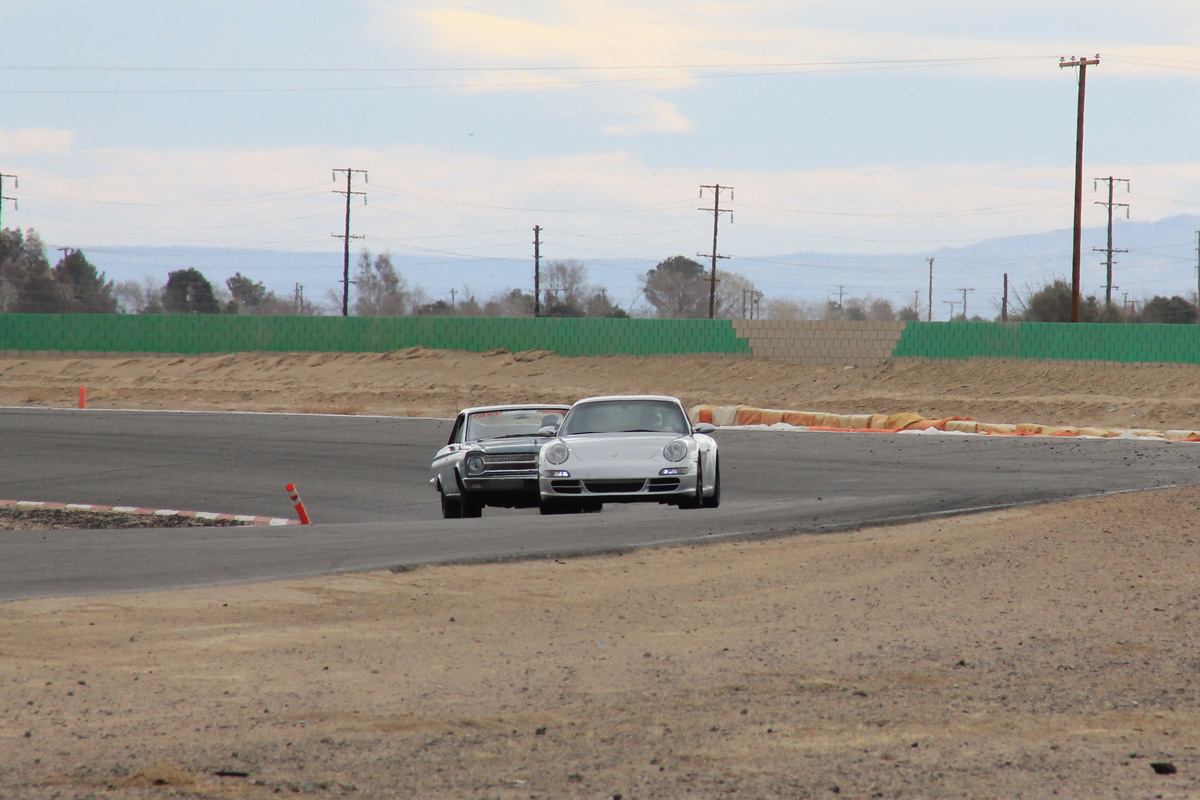 Our first outing at Willow Springs and we picked up the tail end of a Porsche in the fast turn. To a manufacturer, this was significant because an old car caught a newer European sports car at the track with their products installed.
Other installations like Hellwig Products' sway bars may not be as technical as an EFI conversion, however, the installation meant taking the car out to the race track at Willow Springs to get performance results. Open track days cost money, and going out to the track twice a year, with fuel, lodging, food, and track fees added up to about $700 each year. The benefit for the parts supplier was seeing a classic musclecar filling the rear view mirror of a Porsche through the tightest turns on the track, thanks to their product.
Essentially, any time a new part was requested there was an ROI (Return On Investment) for the manufacturer. Had I stated that I would install their part and tell people about it at a local car show, the request would have been denied. What the manufacturer seeks is real exposure – the kind that builders, magazines, and SEMA Show vehicles can bring – which equates to thousands of eyes and ears. That kind of exposure translates into sales.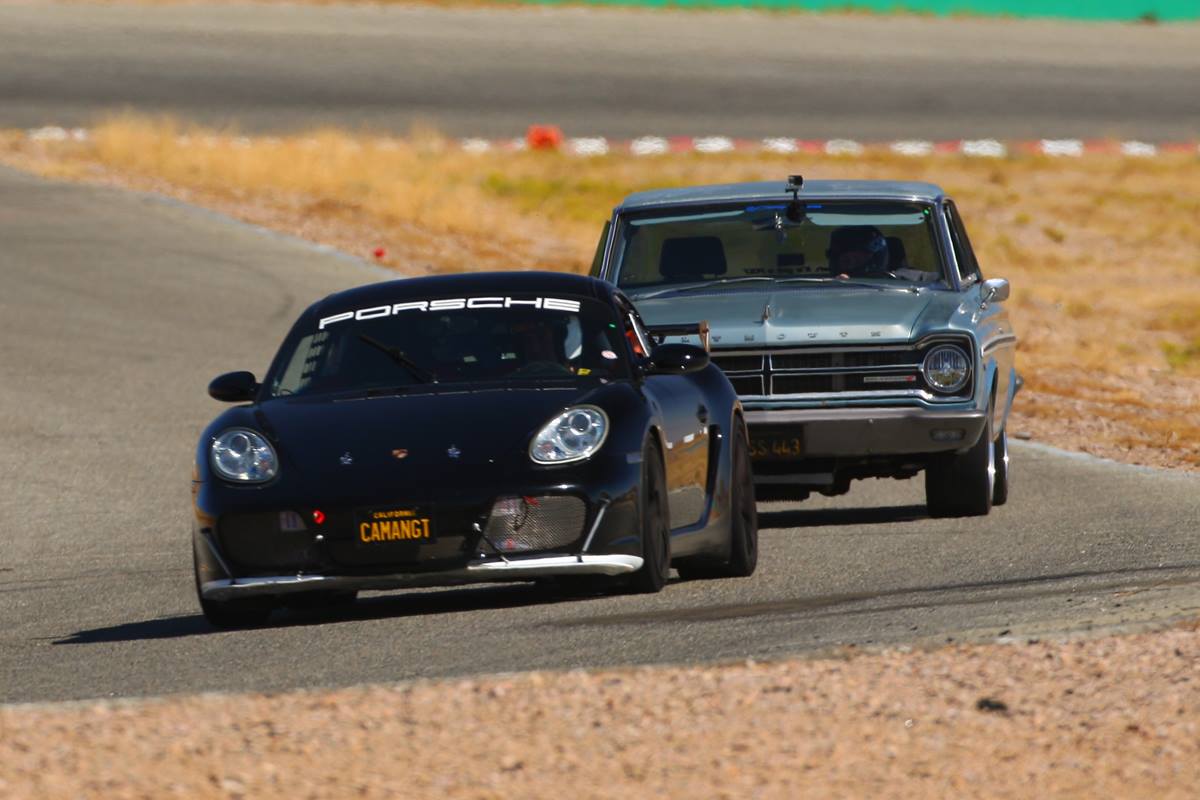 We later went back to Willow Springs and continued picking on Porsches with our 1965 Plymouth. Our suspension sponsor, Control Freak Suspensions, loved this because it shows the potential of their products.
The term "free parts" for an editor doesn't exist. Just because they don't pay for them with cash, it doesn't mean they don't pay for the parts in other ways. But the bottom line is, if the manufacturer doesn't see an ROI –  the parts train stops running.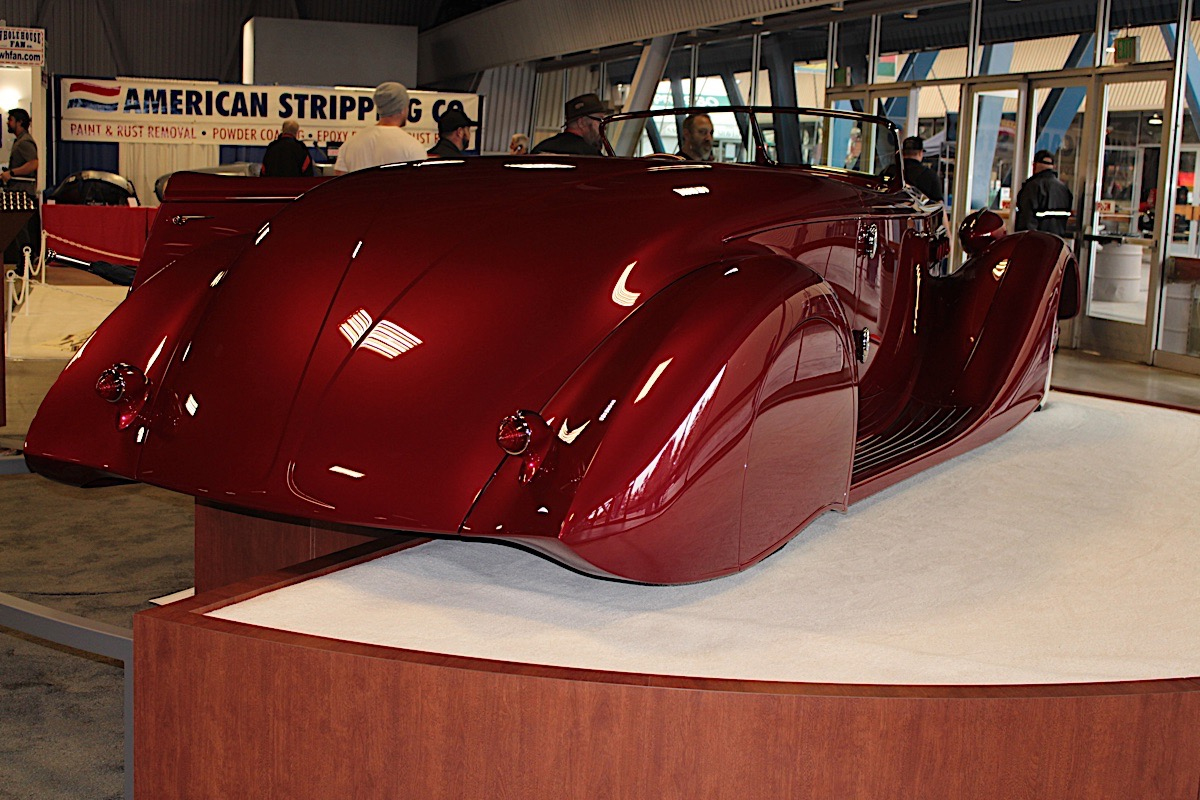 Sponsoring A Build
That was for a magazine project car, and installing parts and testing them was part of the gig itself. But what if you're not going to race your car at the track, or write technical articles about the parts and how they function? What if you are just installing the part and telling people about it at car shows and online? The answer isn't a simple yes or no, and we'll explain why in a bit here. However, let's first use an example to see if it helps paint a picture as to what the manufacturers go through.
Suppose you have 10 concert tickets that you are willing to share with friends. The mere mention of it and you'll find out that you have 72 friends you never knew you had, one-third of which you met one time at a party last year. But you have ten free tickets, so now you have free friends.
Right off the bat, you know a couple people that you want coming along with you. But now you have dozens of people you barely know chomping at the bit and you have to decide who's getting a free ticket. One friend says, "If you give me a ticket, I'll drive."  Another friend says, "I'll buy you dinner." Immediately, you're seeing an ROI, of sorts, and those two have been bumped to the top of the list.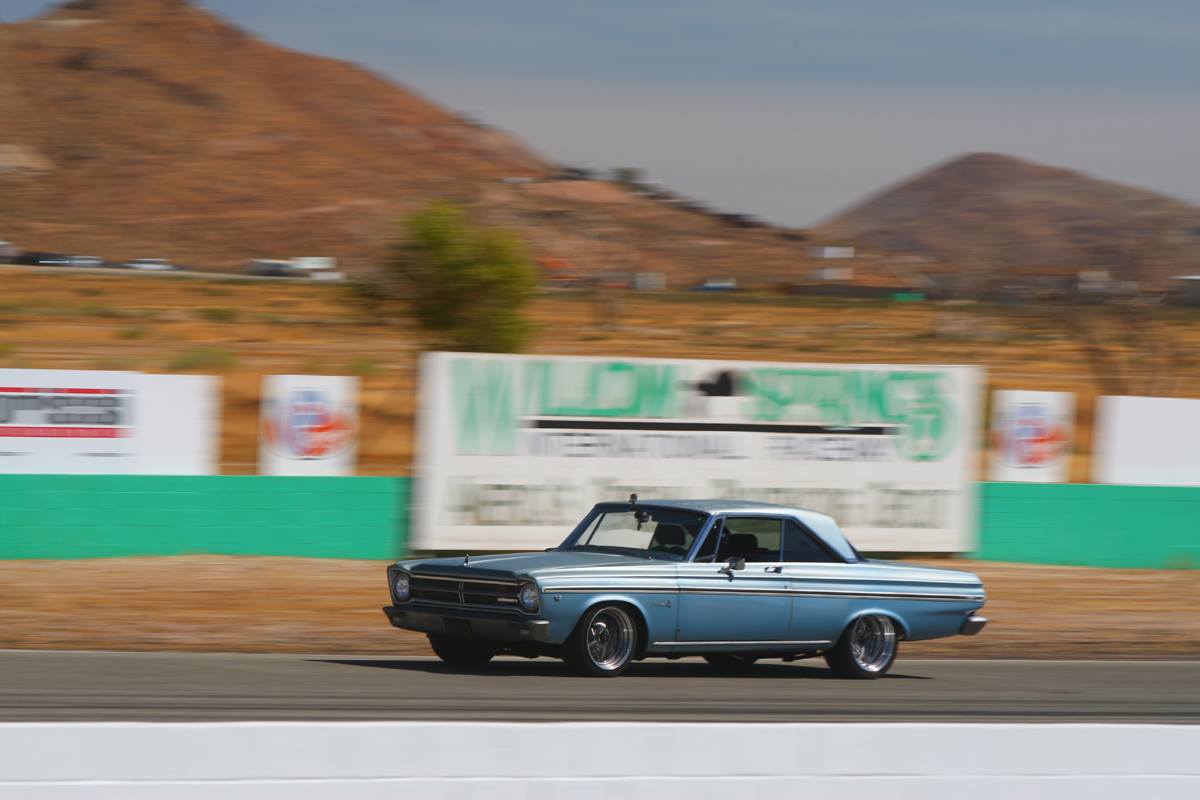 By continuing to make runs at Willow Springs and pulling in quicker lap times, the manufacturers get more press and more exposure. There are no free meal tickets, but the dessert is on us.
Then there's the friend that asks for a ticket and promises to let people know how cool you are. Now there's the red flag: if that friend tells others that you simply gave the ticket away it removes the notion that you want something in return. Now everyone will use that one friend as an example and ask why they can't get one of those tickets for free, too.
Unfortunately, that's how it works in the parts business: if you give something away without anything in return you're going to have a lot more people asking for a free product. Watch the endless line of people at Costco or Sam's Club when they're giving out free food samples and you'll understand how that works.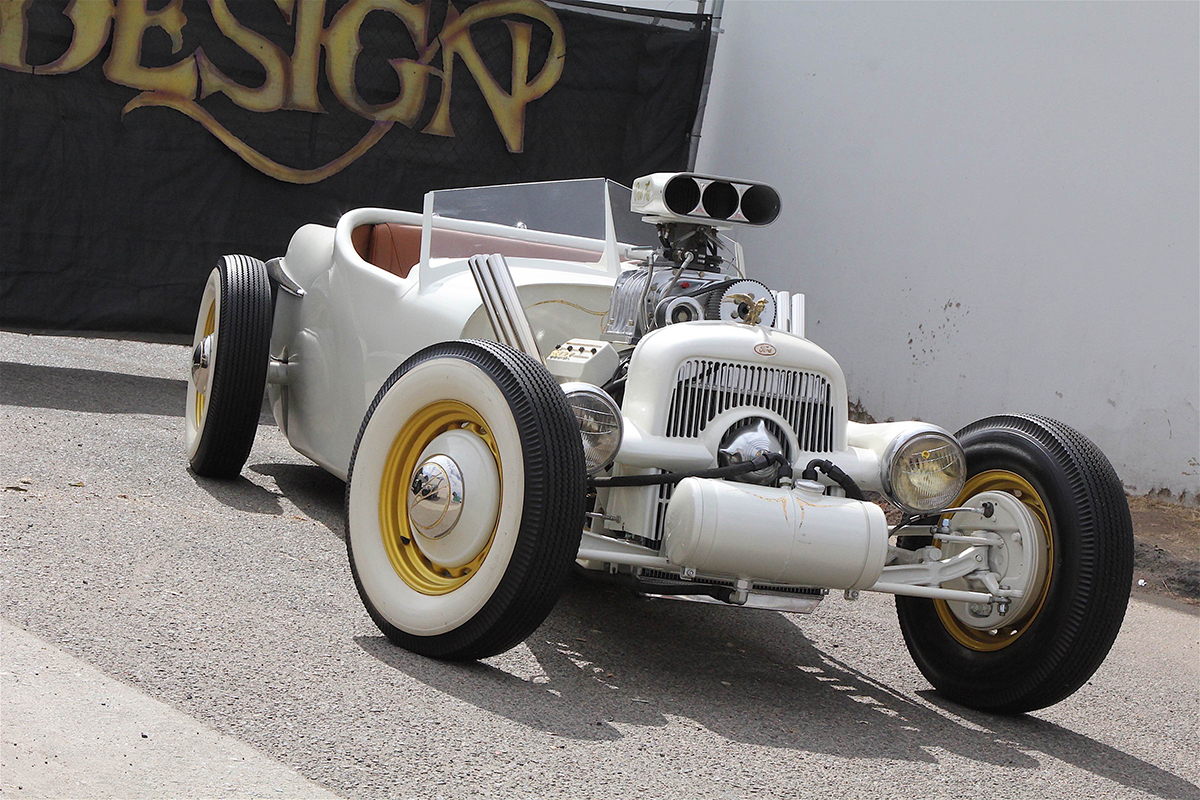 Jake Griffin built his first street rod and has been showing it all over the Southwest, winning awards and drawing crowds. Champion Cooling Systems provided his radiator, and Griffin Design has been a great partner ever since.
Is Your Vehicle Worthy Of Sponsorship?
For Champion Cooling Systems, we have to be careful and make sure there's a good reason or story behind providing parts to a project build. We have a few questions we ask: Will the vehicle get either print or online magazine coverage? What kind of social media exposure will we see? How many Facebook Followers do you have?
Edelbrock's Eric Blakely has stated that he prefers people just get right to the point. "We receive several-hundred proposals a year, and we just don't have the time to read a lengthy story. I hate to say it, but it's the truth," he said. "It's also important for the vehicle owner to understand that it's not just a sponsorship, it's really a partnership, and you're going to be an ambassador for our brand."
That's a key point, you become a brand ambassador and that means you work for your parts, not just put a sticker on your vehicle and call it a day. If the car is going to be in a booth at SEMA – where tens of thousands of people will pass through – that brings us plenty of exposure. Perhaps the car is being built by a well-known shop and there will be lots of coverage at major shows/events around the country, that's appealing to us.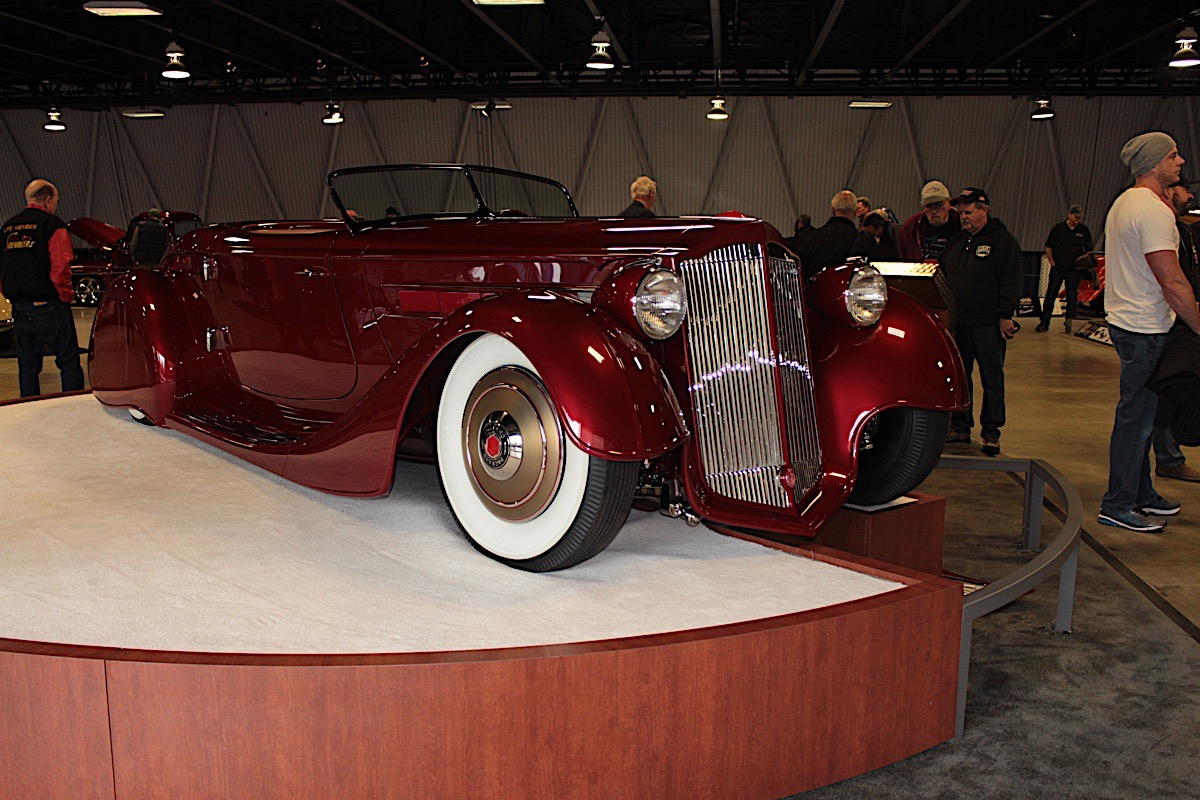 When Hollywood Hot Rods needed a custom radiator for this beautiful Packard build, we obliged. The ROI for this sponsorship? The car won the prestigious AMBR Award – America's Most Beautiful Roadster. Not bad having our radiator in a million-dollar-plus show car.
If the car is staying in one locale and will only be seen by the regulars at a cruise night or car show, there isn't as much appeal and we likely won't be able to sponsor the build. It all goes back to the free concert ticket scenario above; we do provide product to sponsor builds, but we need to see where it will benefit us before we commit to sending out products. Will this sponsorship help sell products? Will the vehicle owner continue to be a brand ambassador, attending multiple car shows, or provide social media coverage to thousands of followers?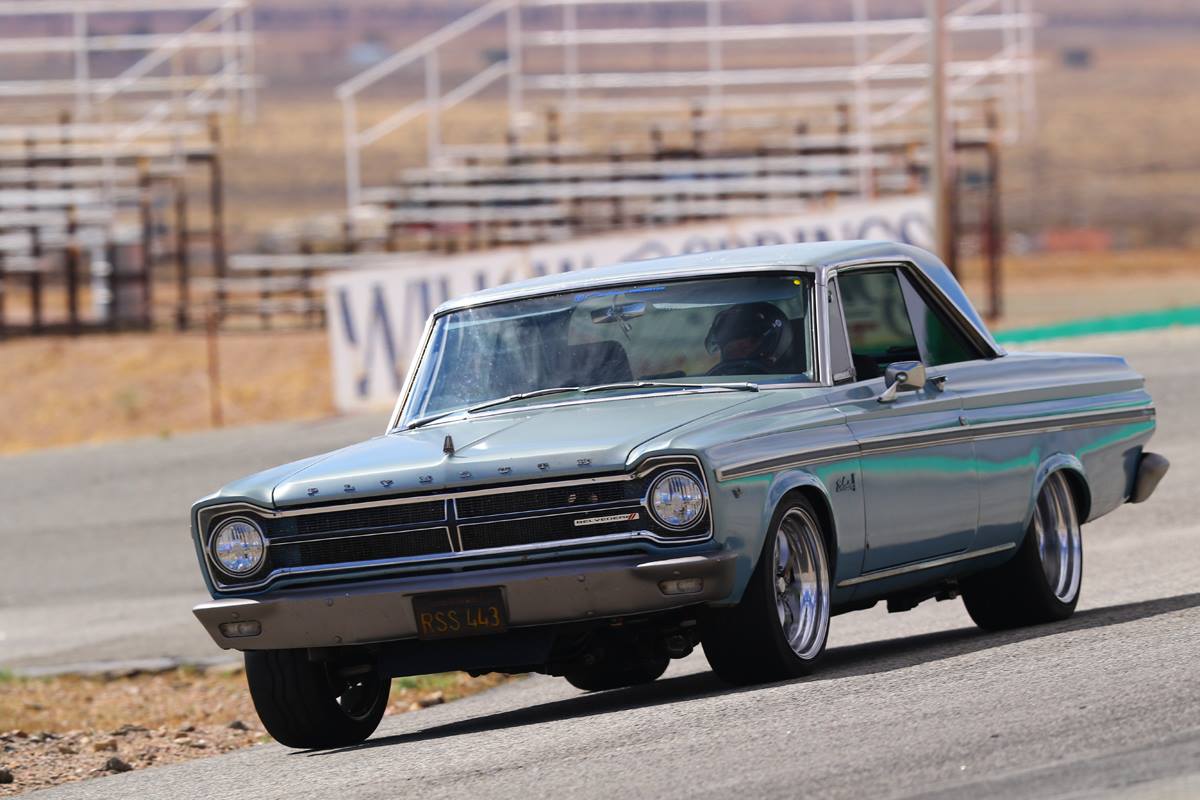 More trips to the race track to show how the car has improved after installing more parts. This is part of being a brand ambassador for the companies that provide the parts.
We don't want to discourage people from asking, and you don't need a million-dollar build to qualify. It truly helps to have a solid plan and a means for reaching thousands of people at different venues and locations, in addition to a good following on social media. We can't support every build, but if you can provide the right ingredients, we just might be able to make it happen and then we can become partners.