Our Camaro already had an exhaust system in place, and a set of headers, but something just wasn't right with the way it looked or sounded. You would think that a 1979 Chevrolet Camaro would have plenty of choices for headers, and it did, but the problems we encountered were numerous, too.
For starters, the engine had been swapped out to a Blueprint Engines 355ci small block with Vortec heads. You know we're not the first person to ever install this engine in a late 1970s F-body, so why did we have a problem with the headers? The old saying comes to mind here: "Too much of a good thing."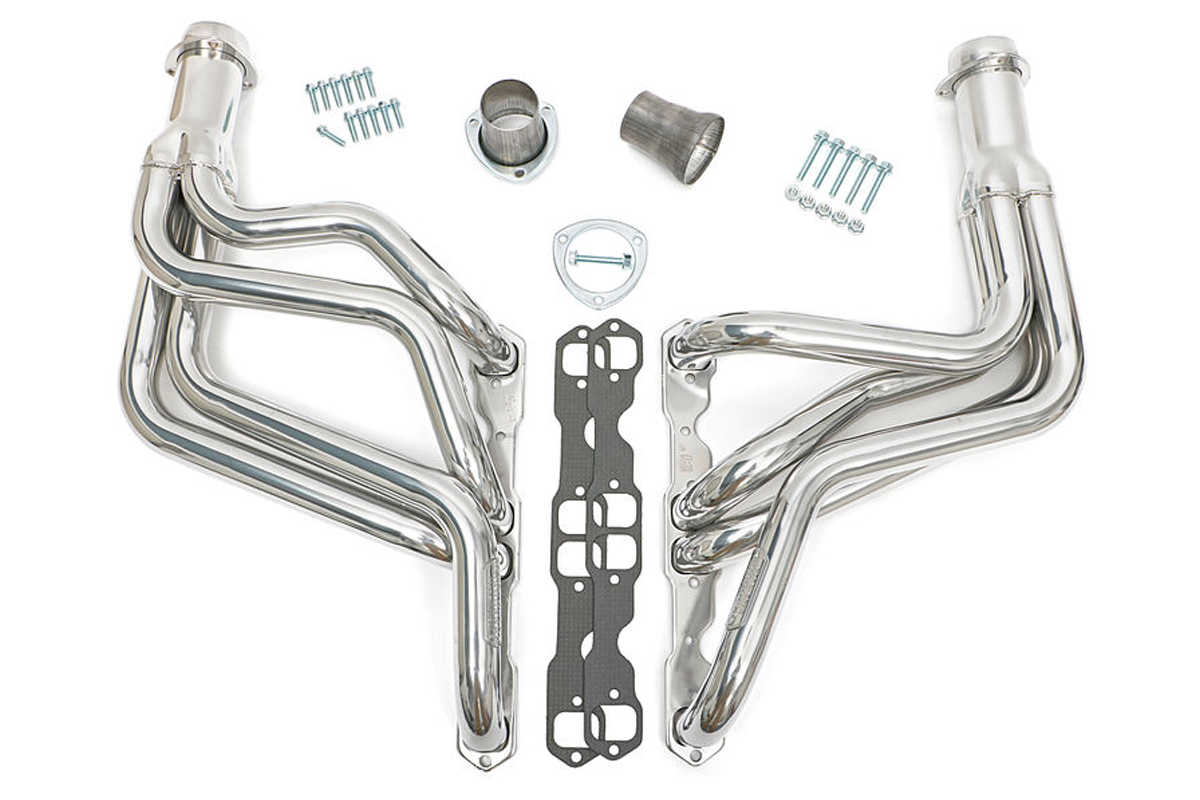 It used to be easier to get headers, but there are so many options when it comes to engines and styles. Hedman Hedders came through for us.
There are so many choices for headers, that it is overwhelming. To give an idea of how many, I did a search on one of the online stores and came back with 49 different part numbers. We needed new headers because they didn't fit well; they rested against the frame causing a bad vibration and stress on the drivetrain. One call to my friend, Marc Lewis, at Hedman Hedders and we were in business.
Marc took the details of the vehicle/engine, and got back to me with part number 66104. We looked them over, and saw right off the bat that we would have a better fit. So I made a visit to Hedman in Whittier, California, to check out Hedman Nation. Marc provided me with a shop tour and an inside look on the manufacturing facility.
Hedman Hedders
Hedman Hedders has been around since 1954; Bob Hedman started building headers for his own car while working at a muffler shop, and eventually bought the shop after others requested headers for their own cars. He called the company Hedman Hedders – as a play on his own name – and that's how one of the largest header manufacturers came to be.
Marc tells us that Hedman has always manufactured its own headers in house, but thanks to regulations here in California they have the durable coating process done off site where it's more effective and cost efficient. "We have used the same company and formula for decades now, so we know what gets produced and shipped out to builders and car owners," Marc told us.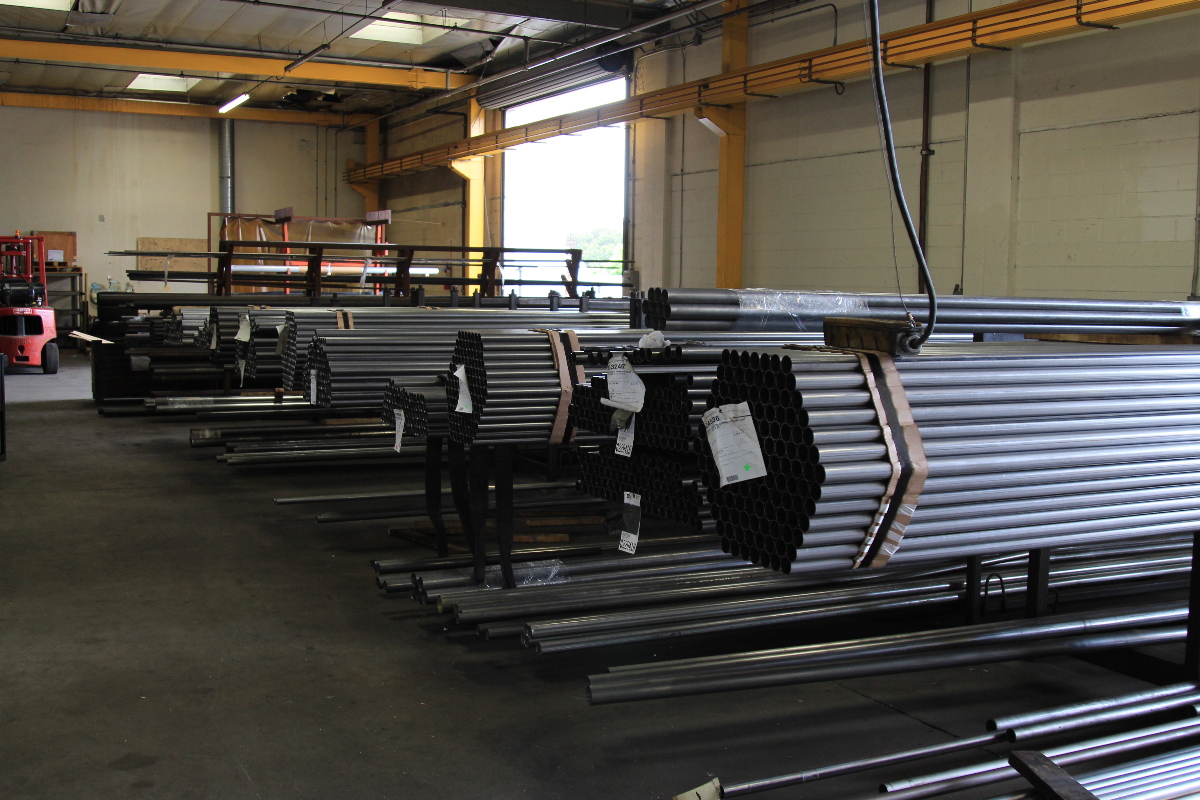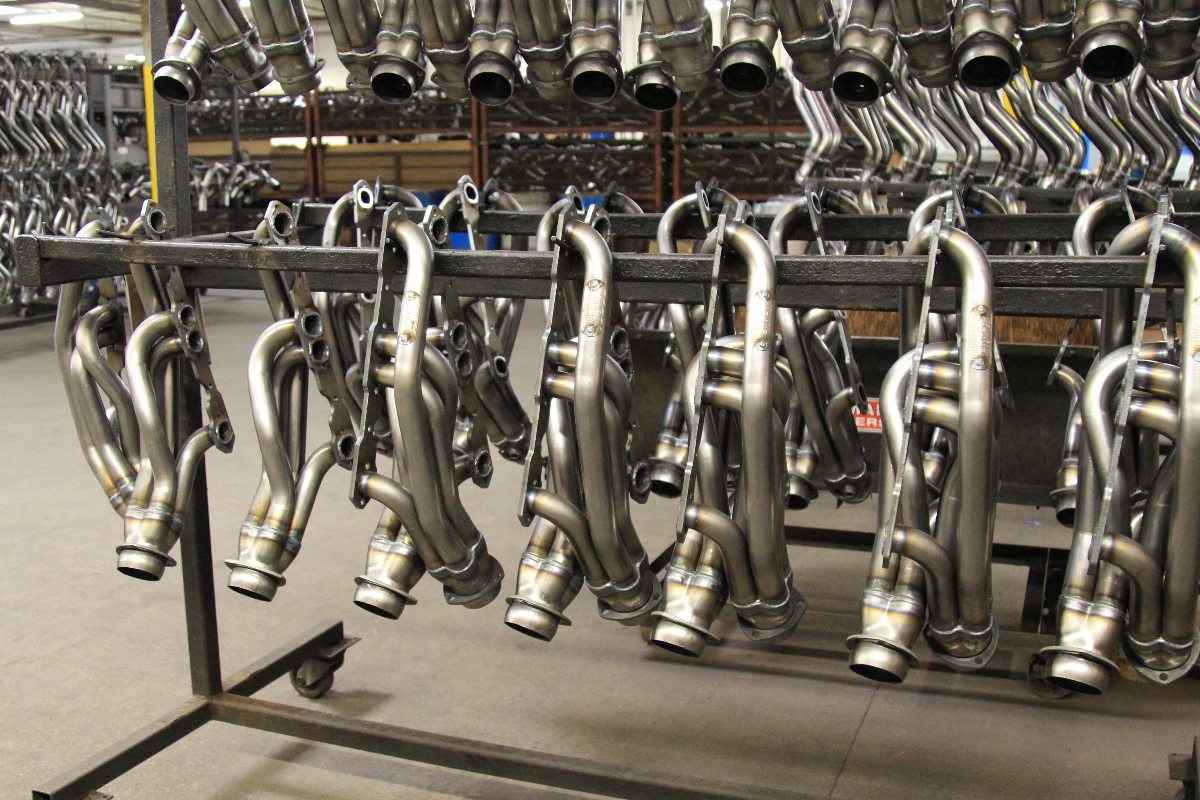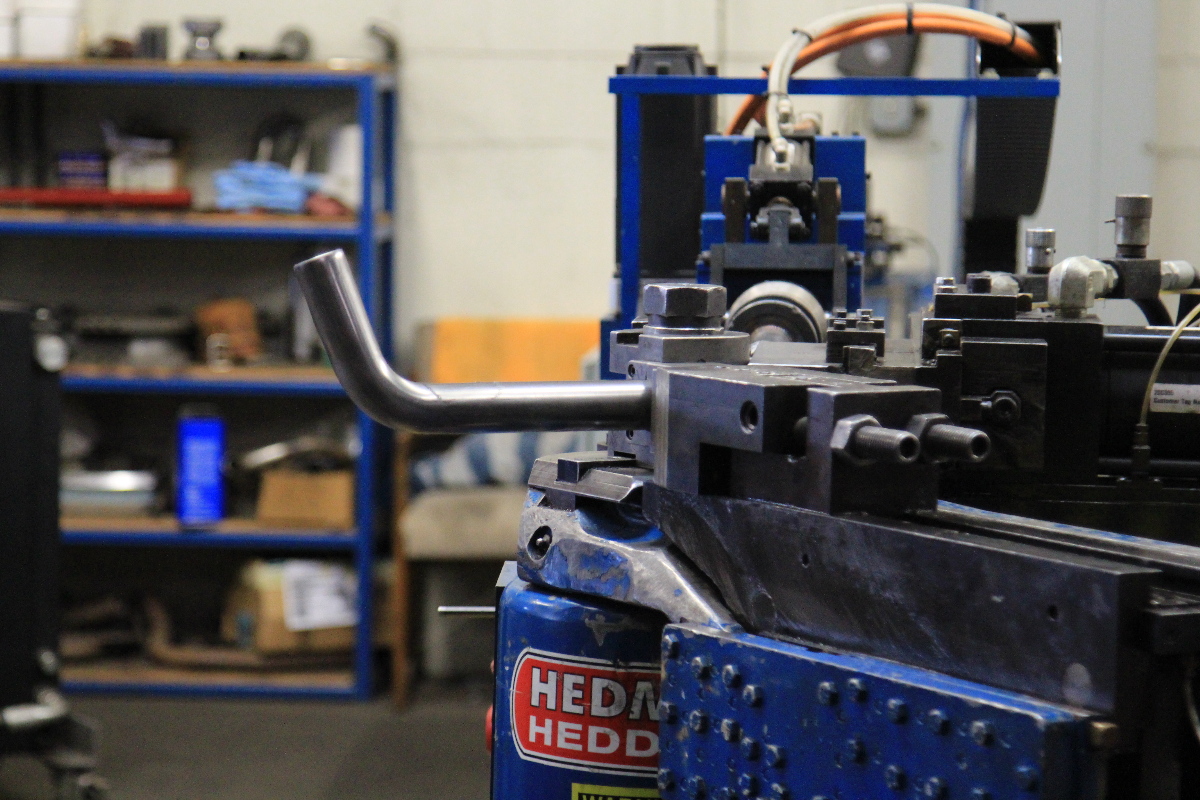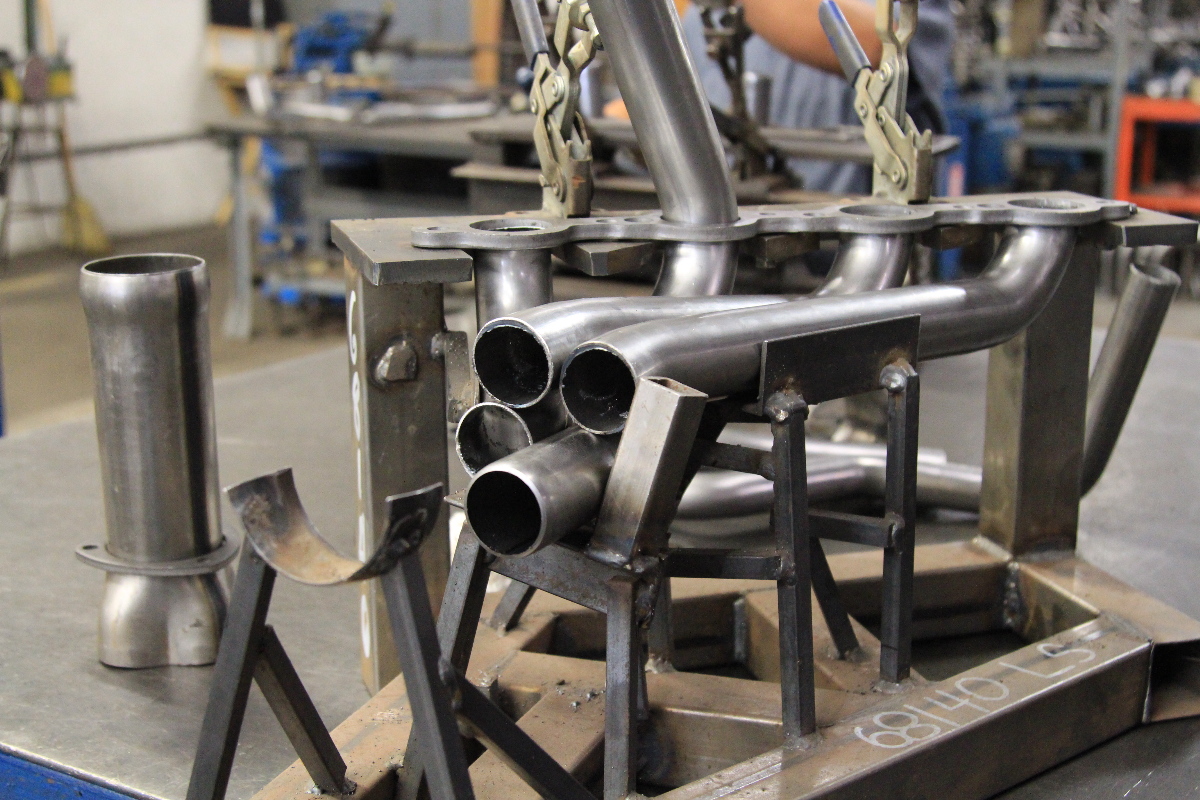 Making a new set of headers can take from a few weeks to a couple of months. Take into consideration how cars change from year to year, and a new jig will have to be made each time something changes. Sometimes it's as little as changing one or two pipes, other times a whole new set has to be designed.
The highly polished finish does require some dos and don'ts, and Marc told us about those. "To keep your coated headers looking their best, there are a couple of important things to keep in mind," he said. "Never install a new set of coated headers on a new engine that has not been thoroughly broken in first."
He recommends stock manifolds or older headers, because new engines produce higher exhaust temperatures during the break-in period. "Those high temps will burn the coating, particularly on the outer radius of the bends," he said. If you can't use an older set, he suggests to make sure that you place fans aimed at the exhaust to help draw the heat away from the new headers if break-in is done on an engine run stand.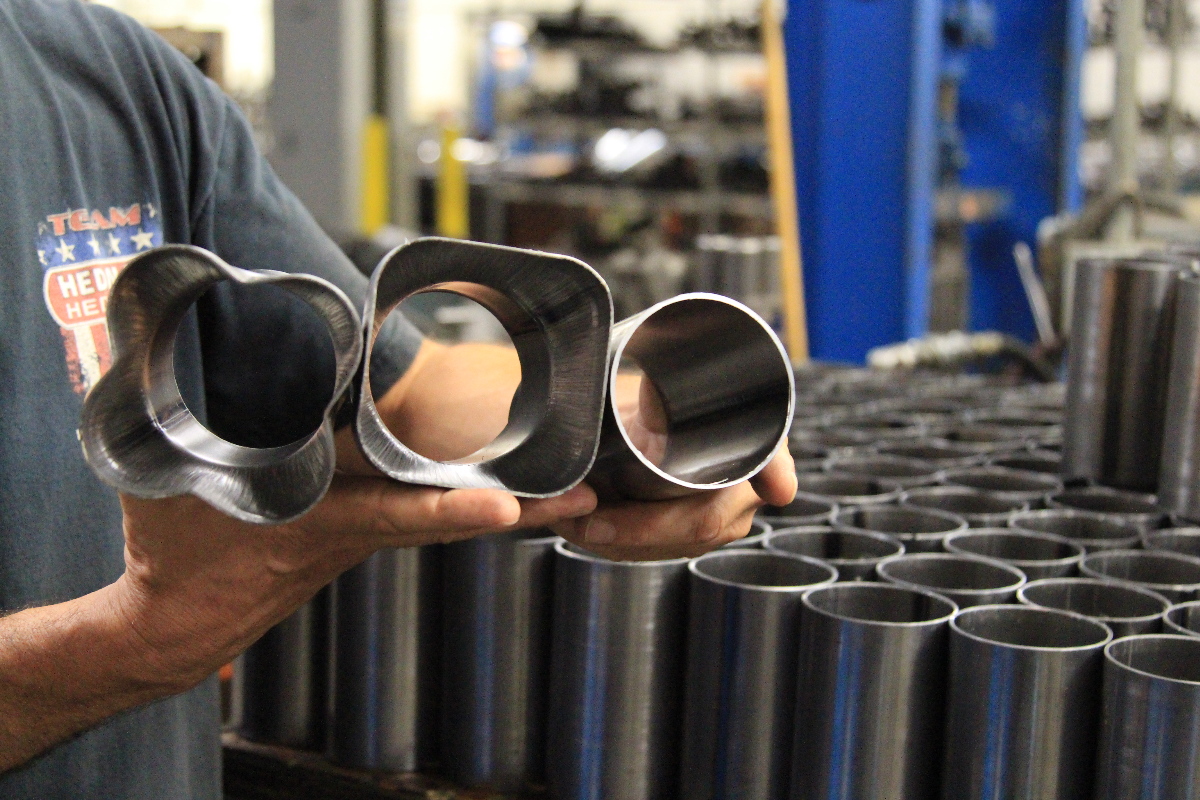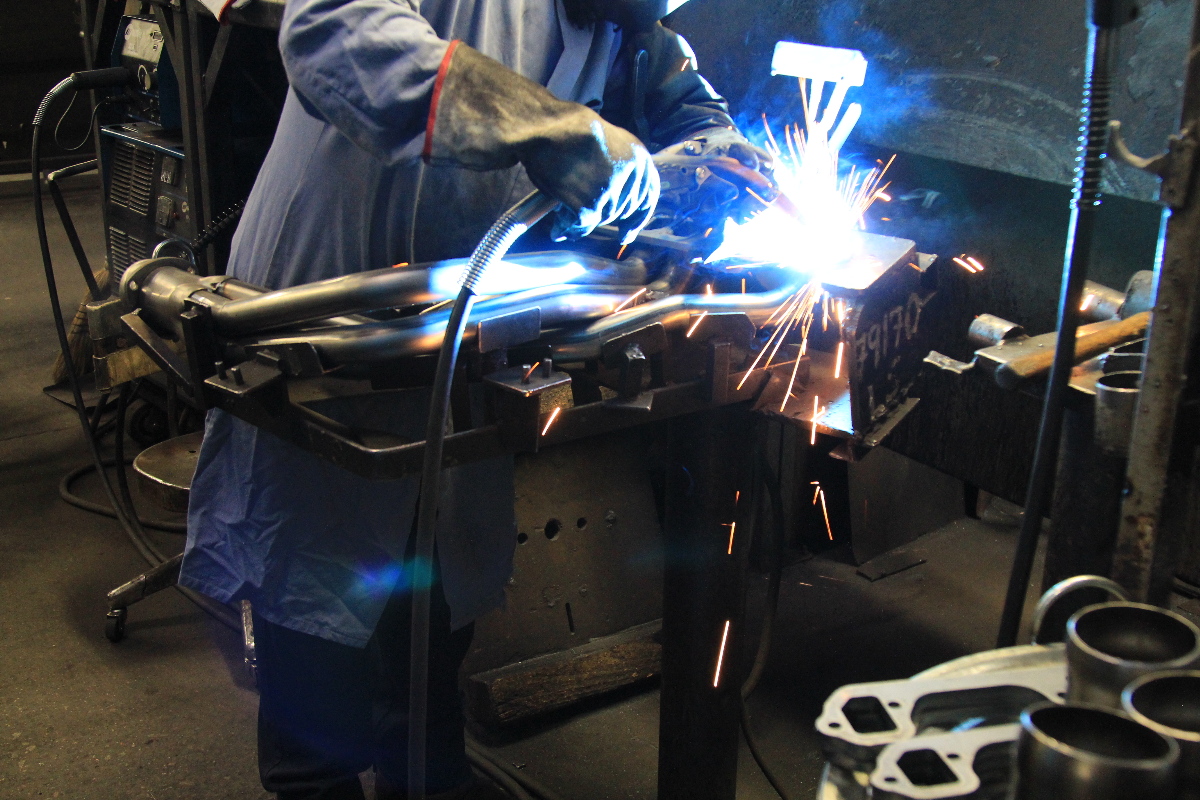 It's hard to imagine that every set of headers starts with tube stock, but Hedman does all of its own manufacturing in house, while they have the coating process done at a facility more equipped to deal with chemicals, hexavalents and the EPA.
Of course, installing headers comes with an unwanted by product: greasy hand prints. Marc suggests thoroughly wiping down your new headers with a damp cloth and mild soap to remove grease or oil residue from handling the headers. He said, "When heated, oil from your fingerprints will bake into the coating."
Sometimes, however, keeping oil and grease off the headers after you've run them and heat cycled them a few times is unavoidable. So how do you take care of them after you've found a drip of oil that just baked itself onto your headers? Marc recommends that you try a monthly cleaning method using 00 steel wool with a mild aluminum polish, because it can help restore the shine.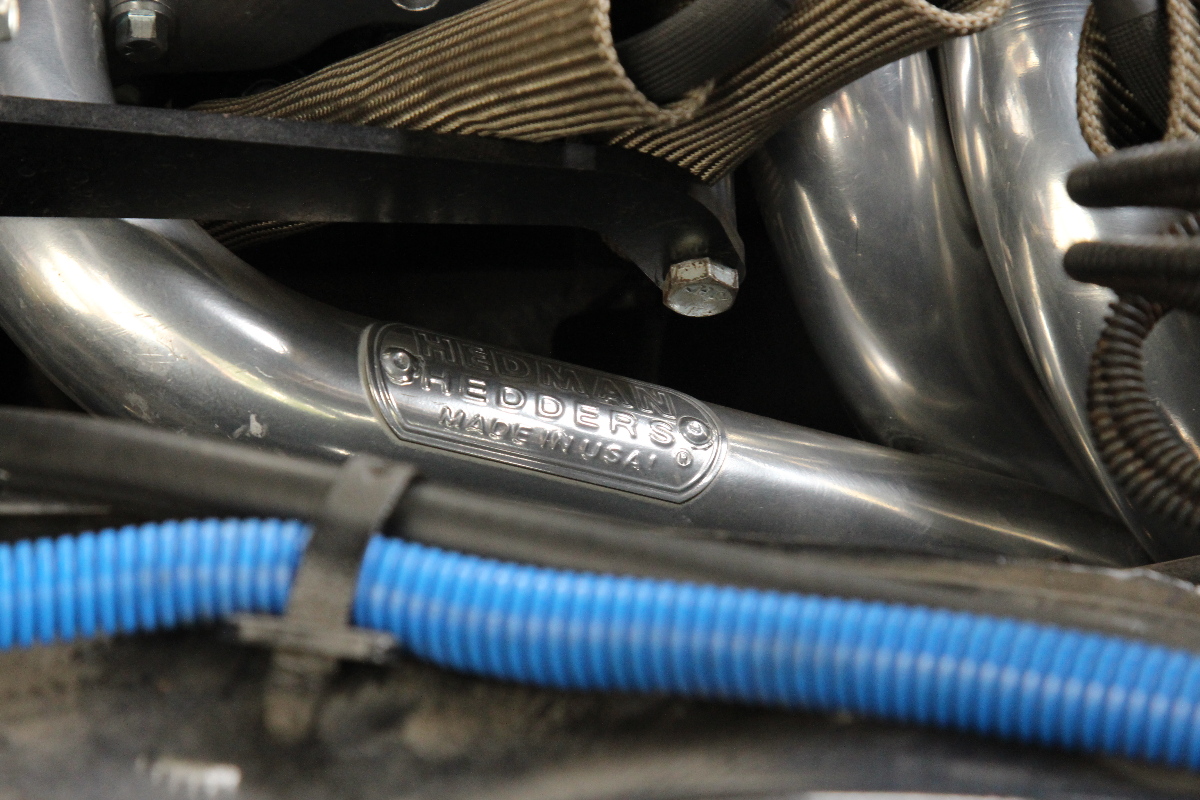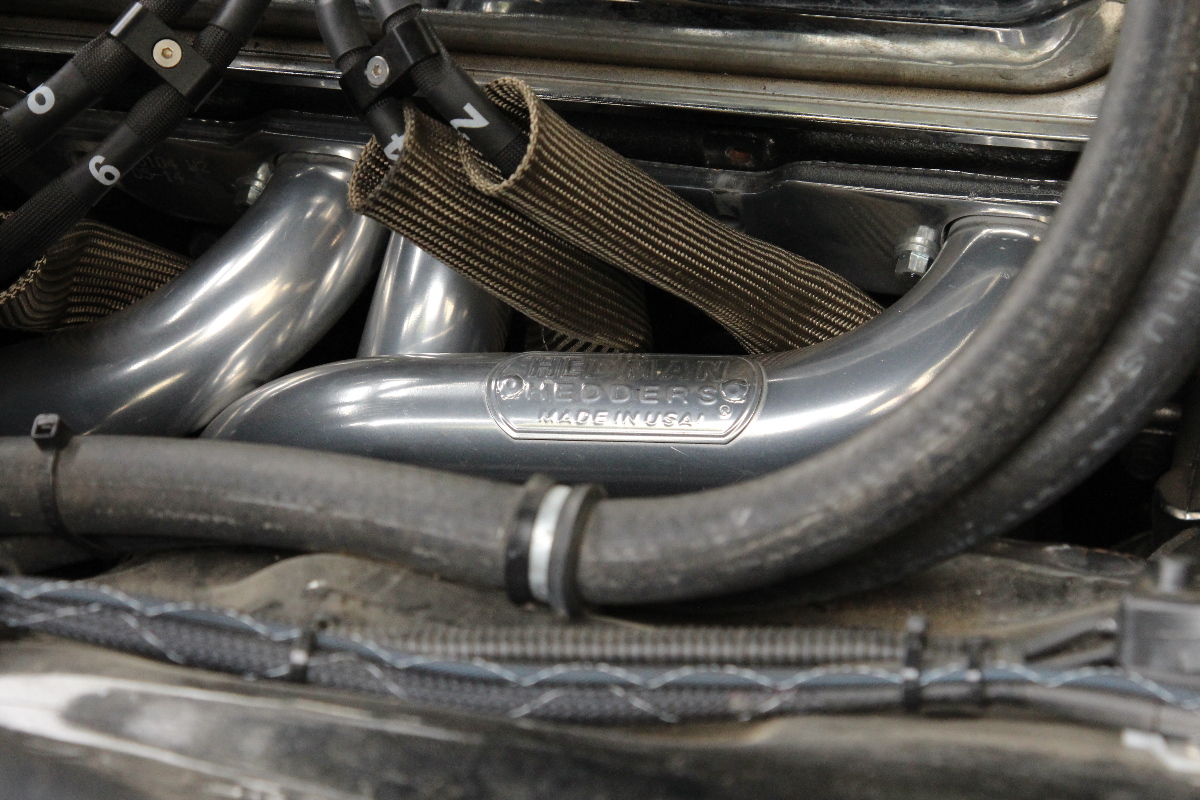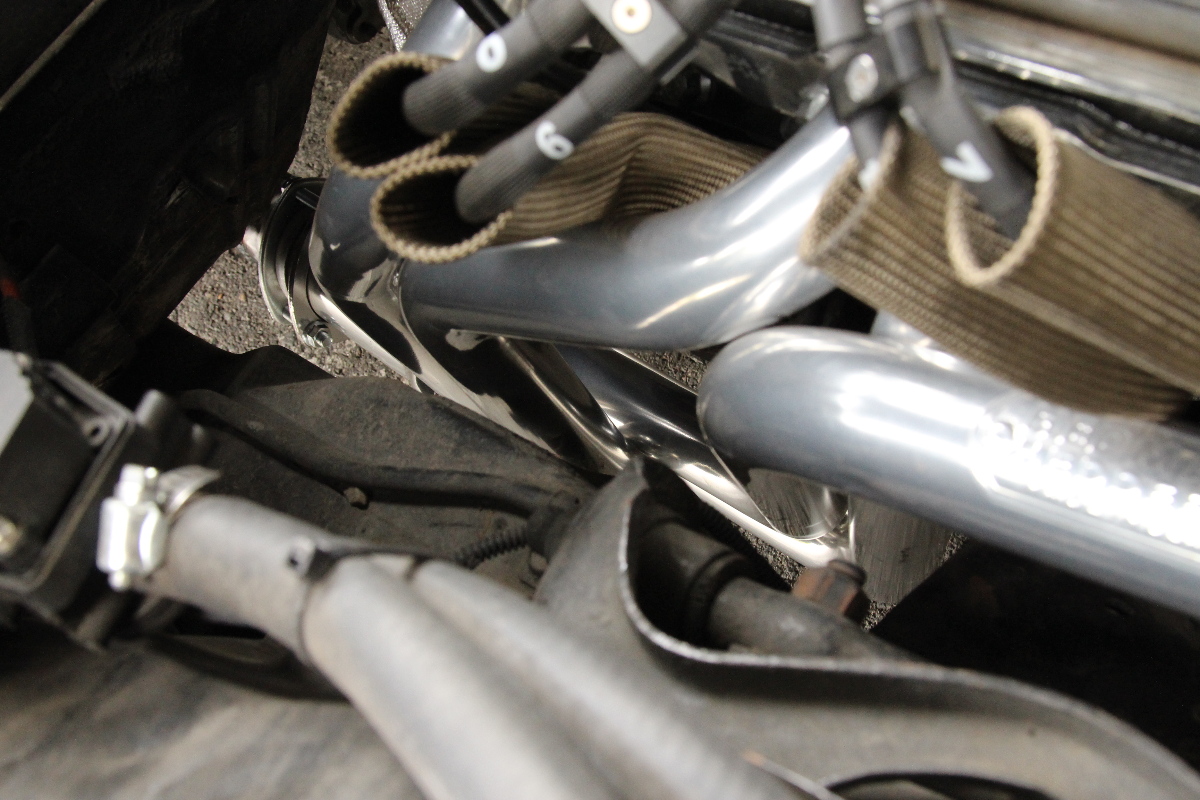 One issue we ran into with the prior set of headers was that they contacted the subframe, which put pressure on the engine mounts and prohibited proper drivetrain alignment. The Hedman headers eliminated that problem, and fit far better, clearing the frame rail.
Marc said, "The material used to coat the headers cures, and becomes tougher with each heat cycle. After installation, be sure to put the headers through regular heat cycles." He warns us, "If you install them and simply store the car and trailer it to and from car shows, you can expect to see corrosion form since the material is not allowed to fully cure."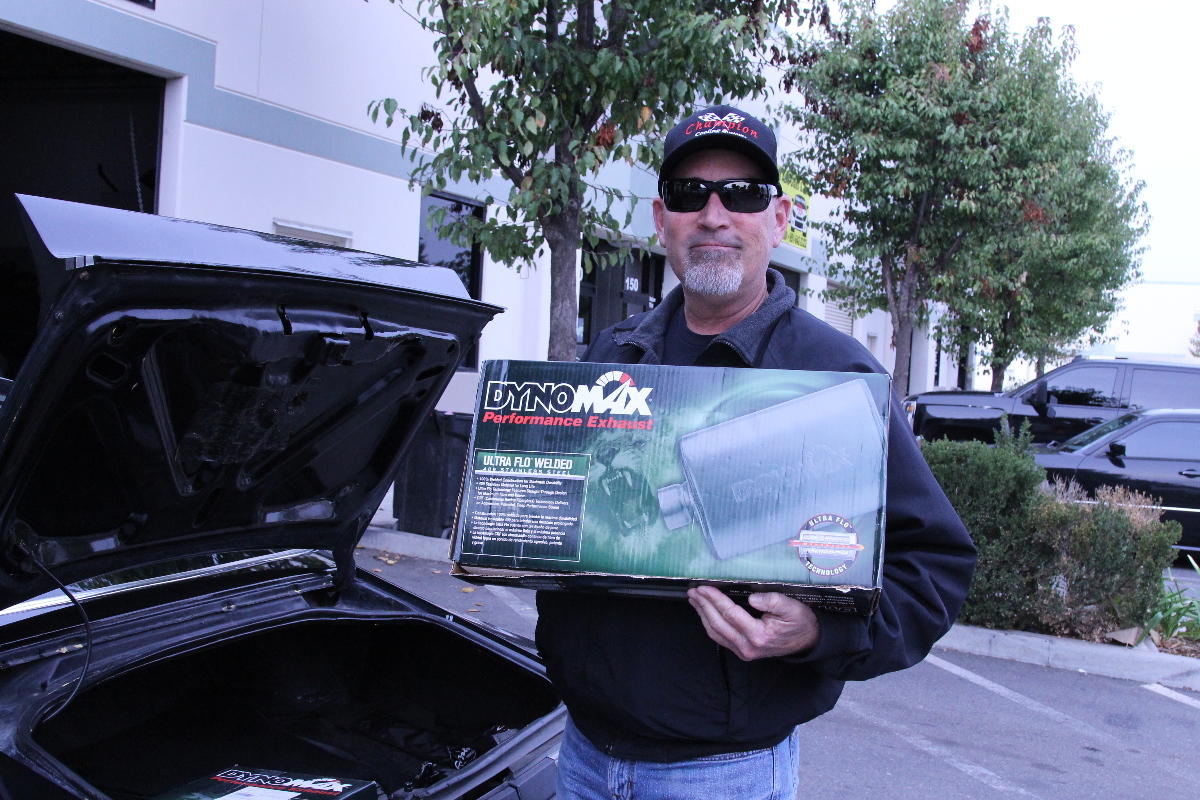 Off To The Muffler Shop
Although the Camaro did have headers before, the exhaust was not the right sound for Rick's tastes, and we decided that it needed a new exhaust – and it needed to be done right. We didn't have to go far, because right down the street here in Lake Elsinore we found Best Muffler.
We worked with the owner, Eddie Guillen, and told him what we were looking for. Always the hard core enthusiast, Rick wanted a crossover pipe, and for the exhaust to be dumped downward  right after the mufflers – before the rear axle. He had a specific sound he was aiming for with the Camaro.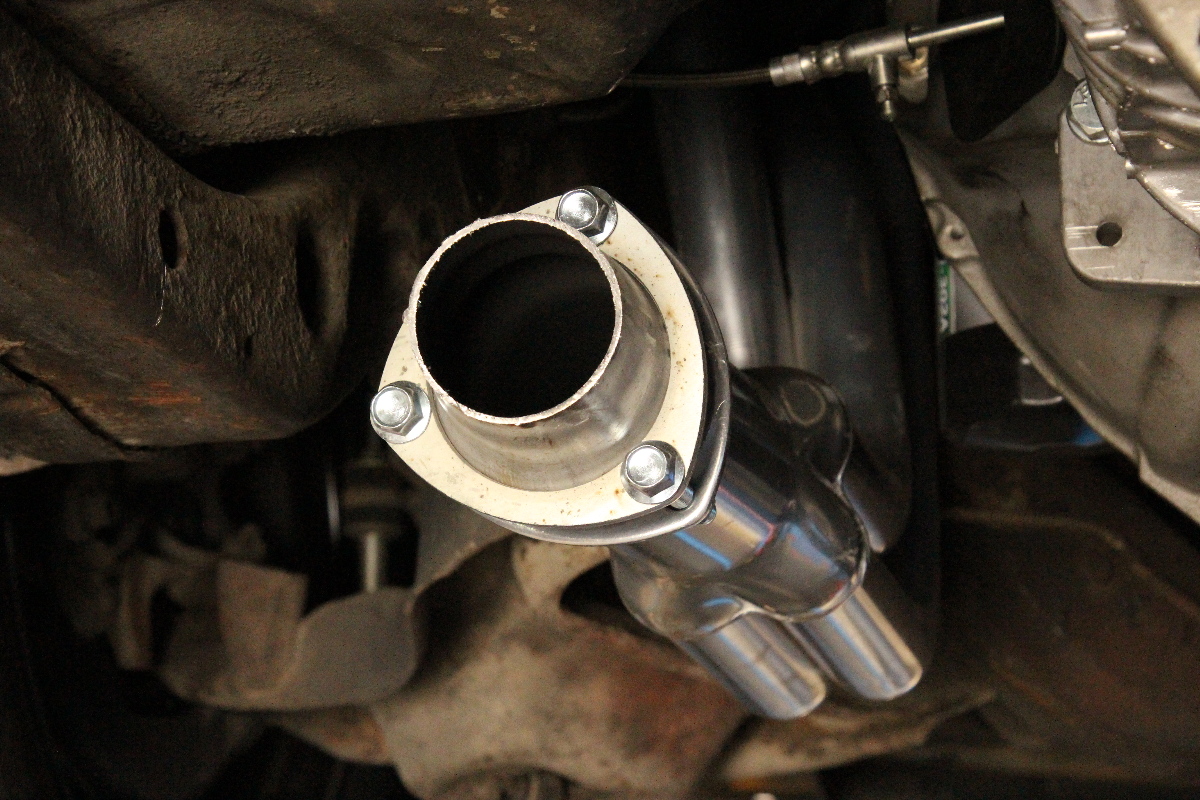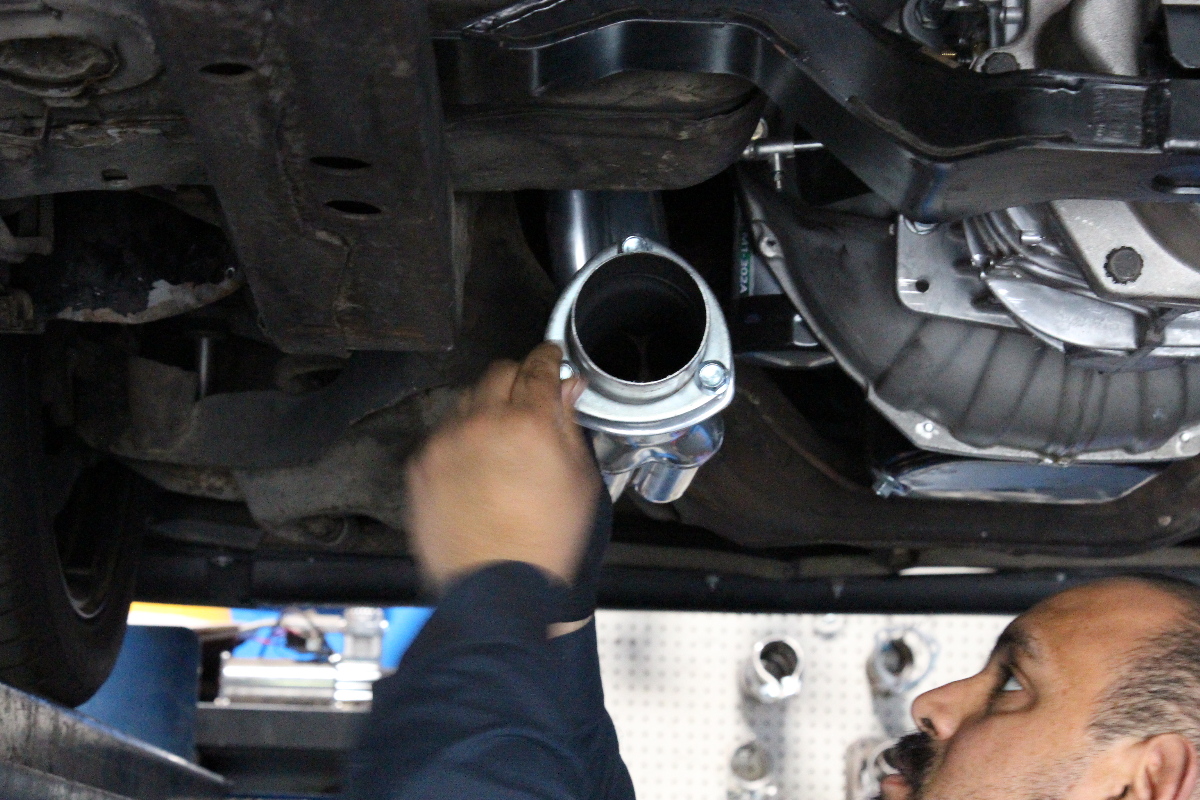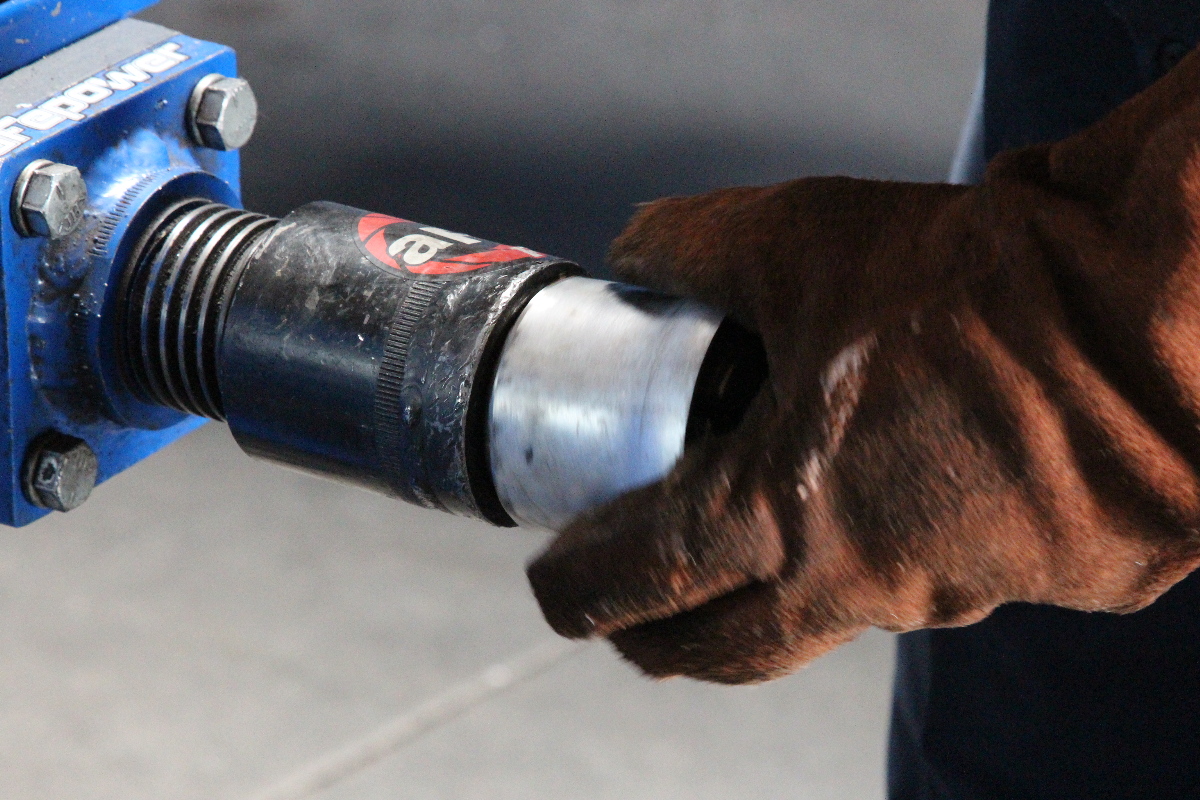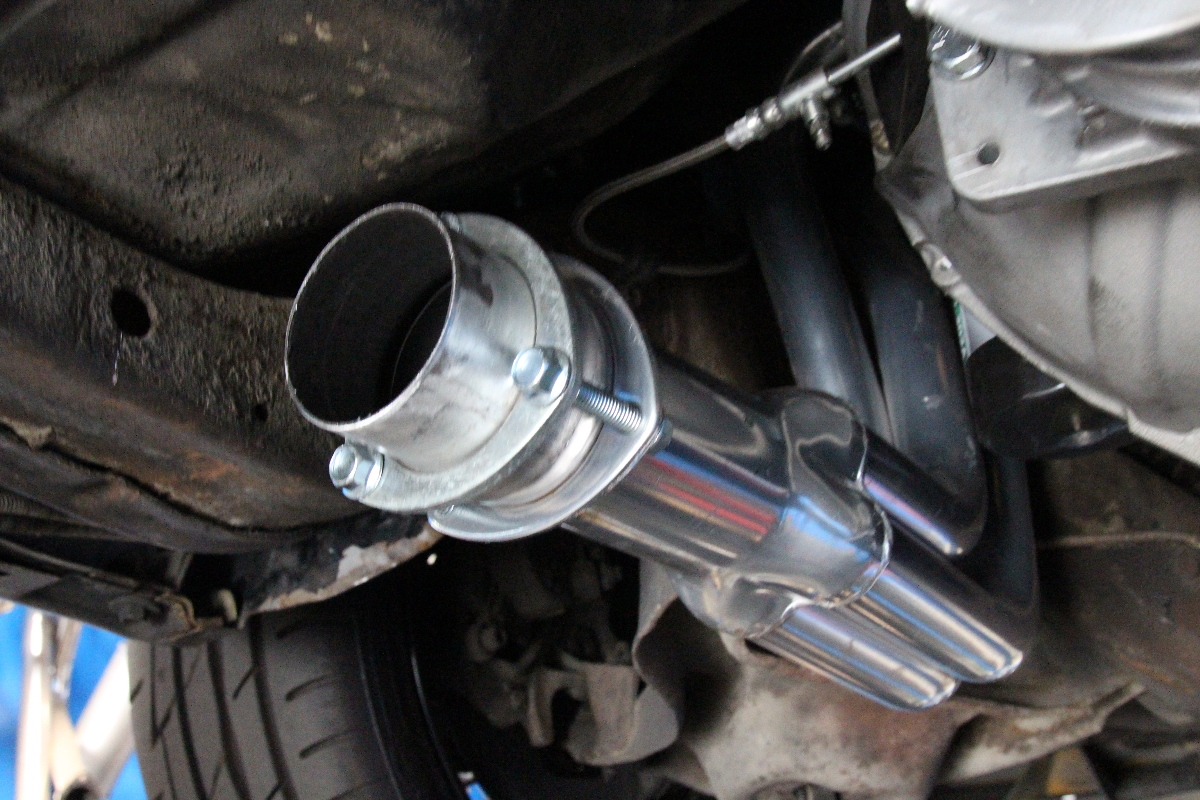 The headers have a 3-inch collector with a reducer to 2.5 inches, but Rick wanted a 3-inch system. That was no problem, just expand the adapter to 3 inches and install.
After a visit with Eddie, we scheduled the install and brought the car in for the day. Although it's a simple job for Best Muffler to accomplish, the underside of a 1979 Camaro is not the best fit for a three-inch exhaust system, and Eddie had to get creative.
He ordered some mandrel bent stainless steel tubes and went to work laying out the system with the pair of DynoMax Ultraflow mufflers Rick purchased. The idea was to run an H-pipe, of sorts, just behind the transmission, angle the pipes towards the center tunnel where there was some room, and then run them straight back towards the mufflers, and dump the tail pipes straight down.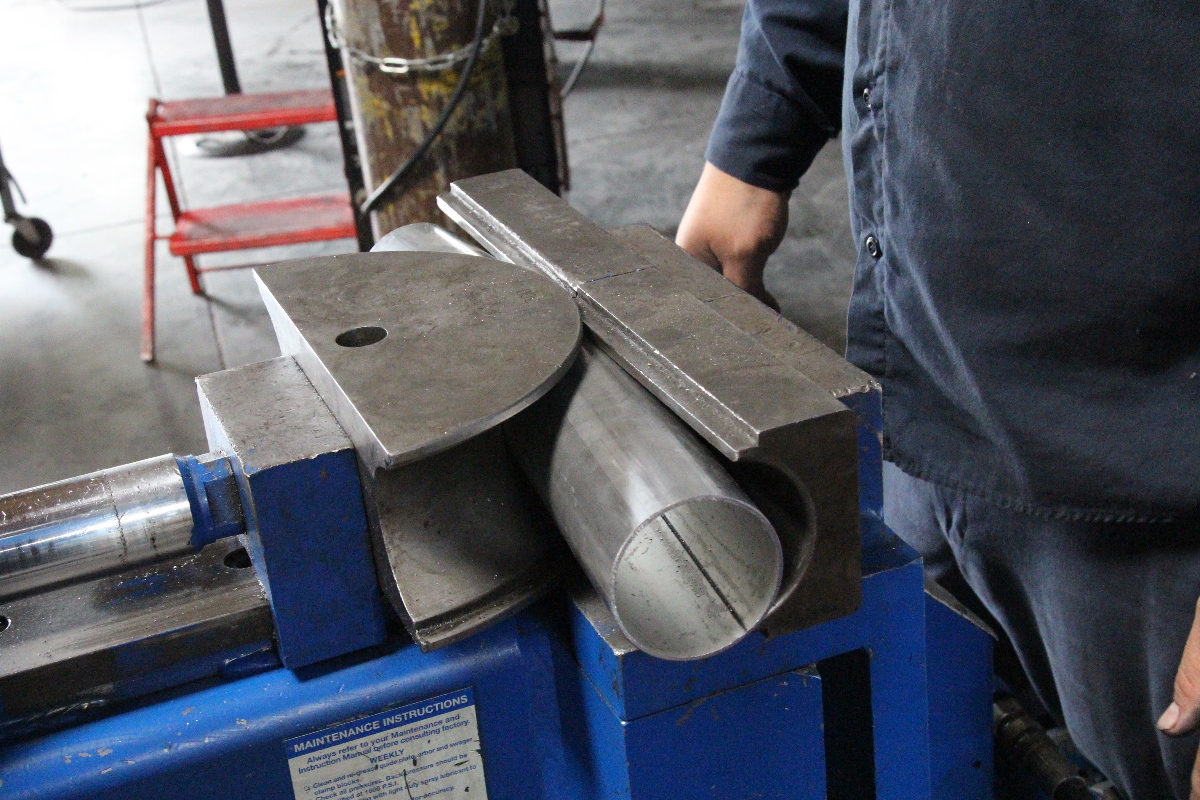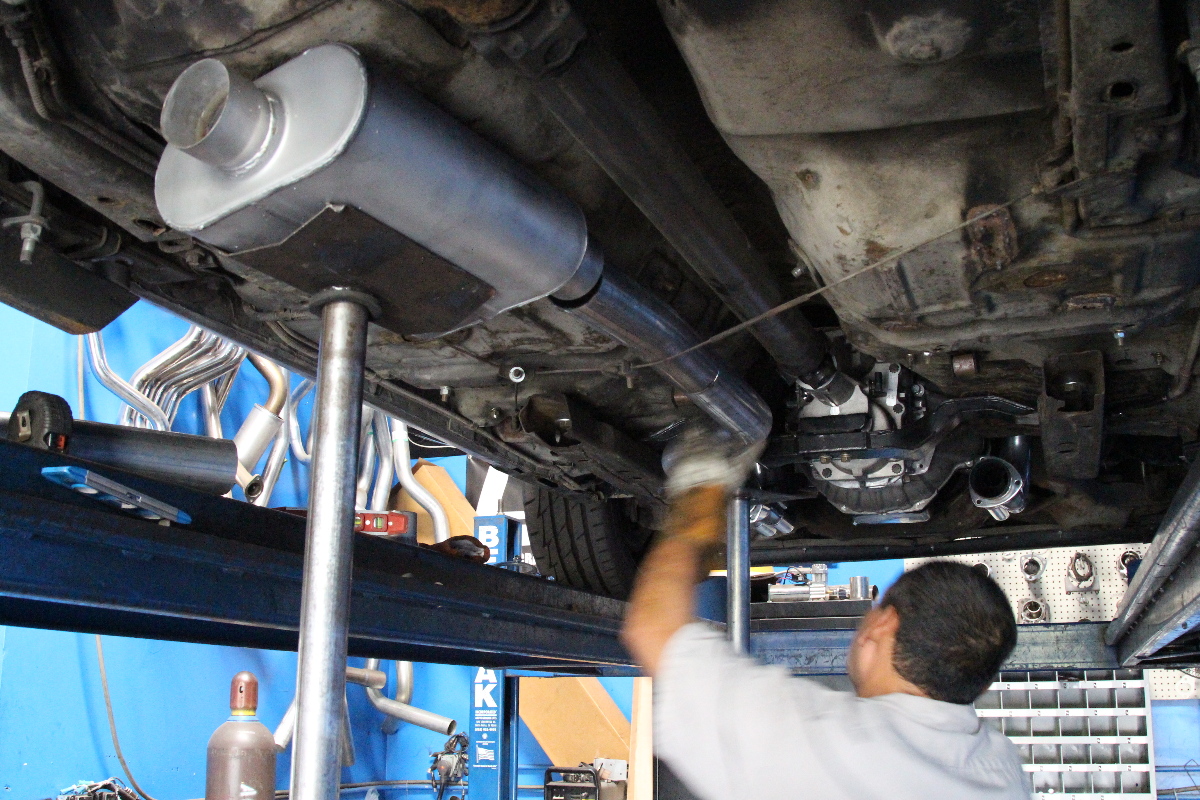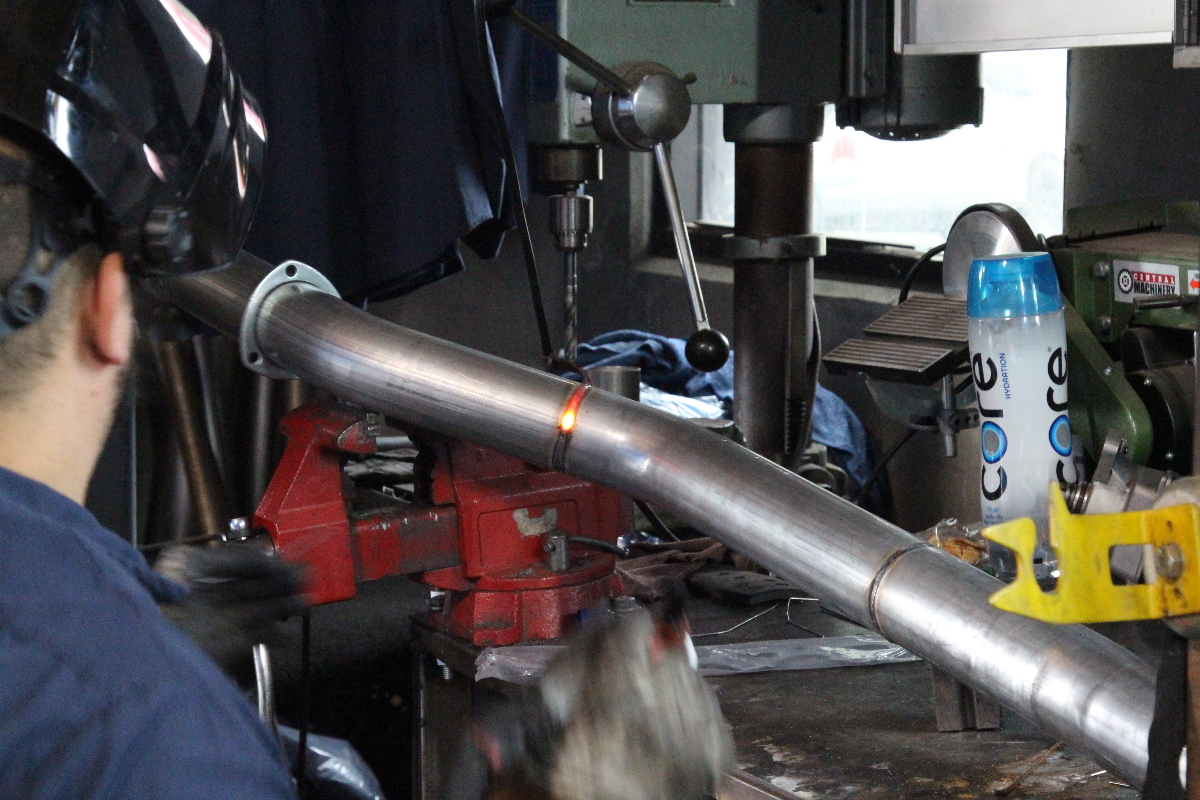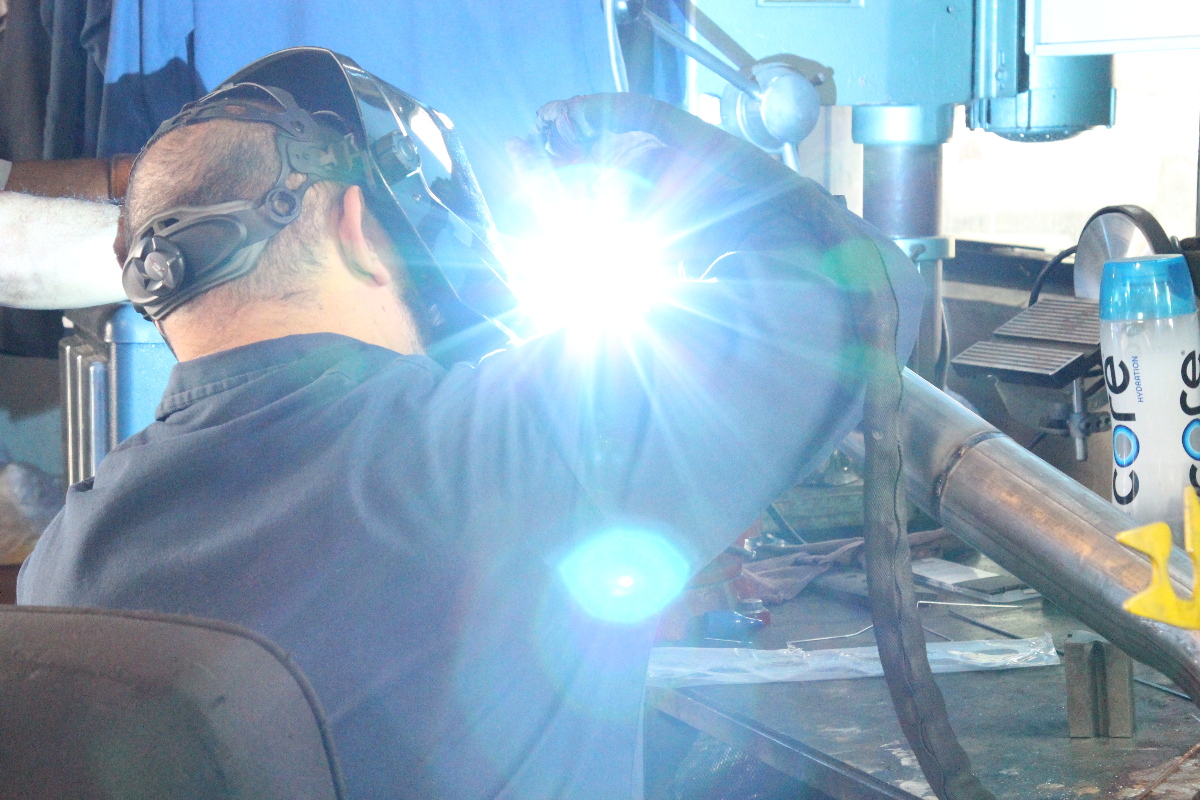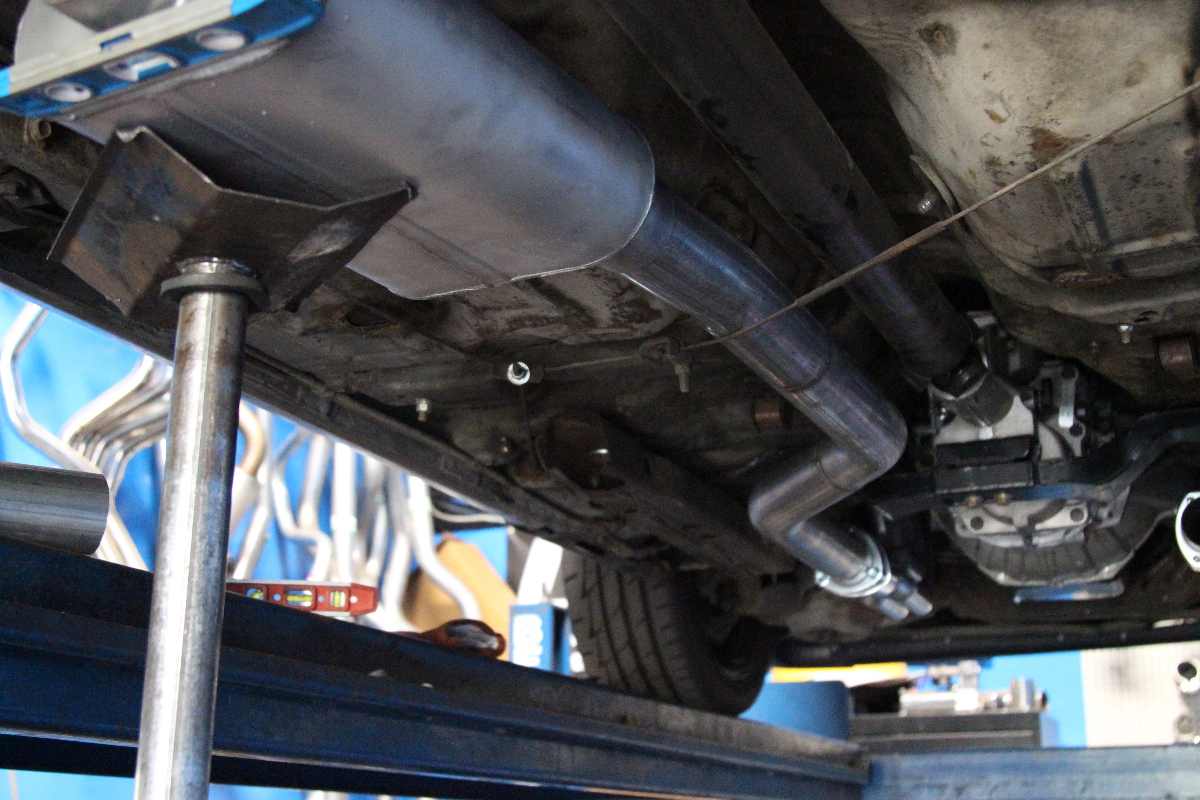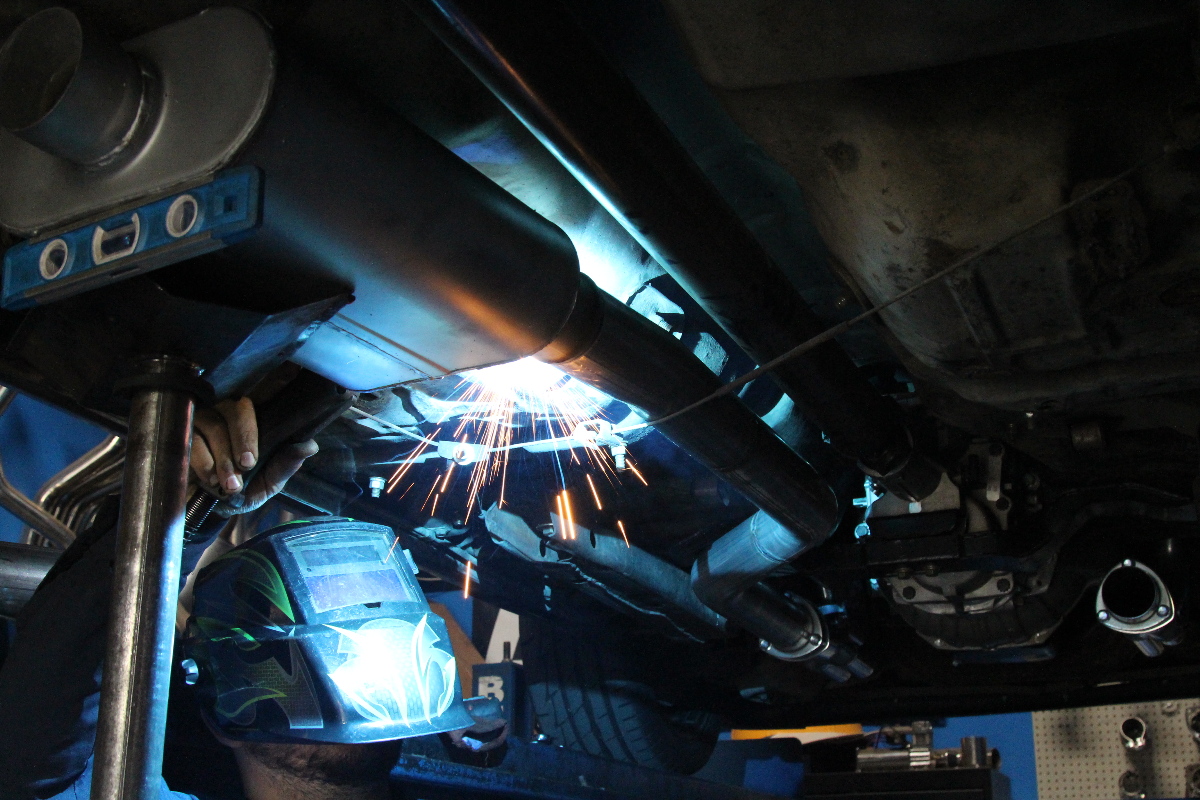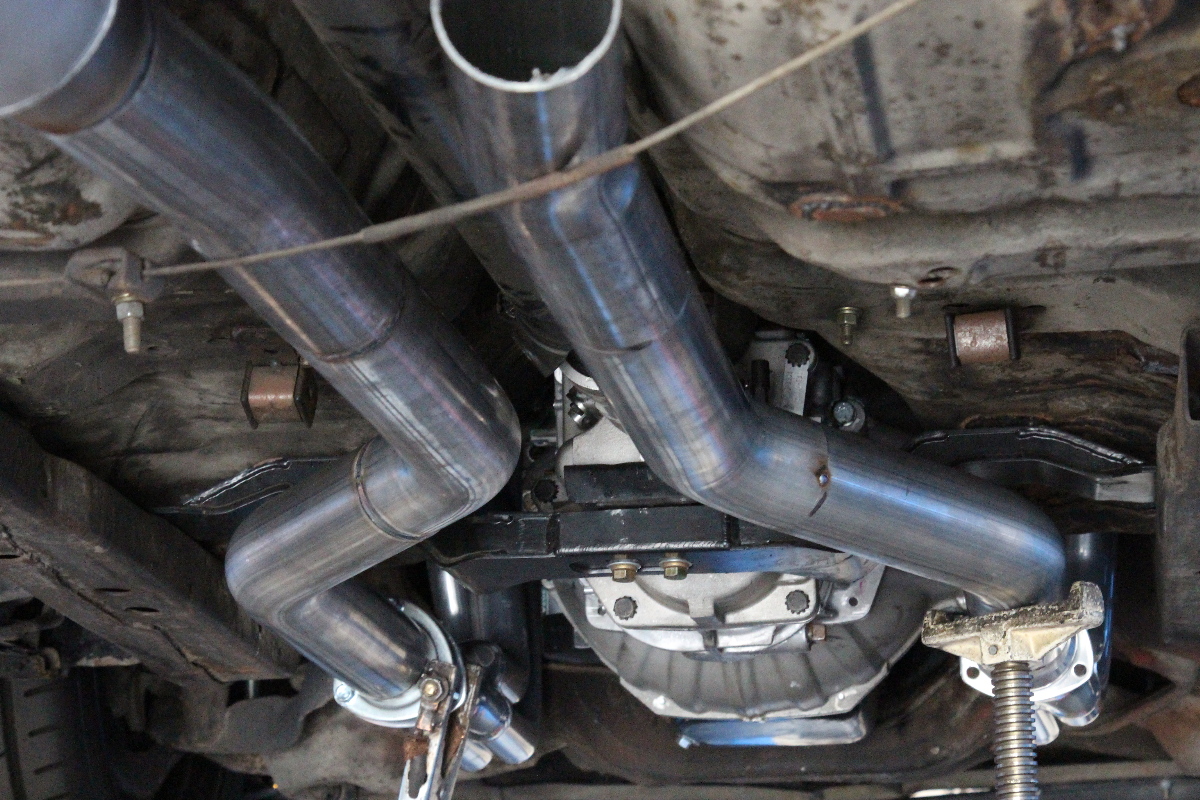 Bending pipes and measuring twice before cutting is the general rule at Best Muffler. It was obvious that the time and dedication Eddie put into this exhaust wasn't part of the previous install (done elsewhere). To most enthusiasts, that view from behind has to look as good as the rest of the car. Nailed it.
Typically – with the setup the Camaro has – a 2.5-inch exhaust system would suffice, but when you know what you like, you know what you like, and Rick was channeling his inner youth and wanted the sound he had on his Chevelle so many moons ago. While an X-pipe might produce a louder exhaust tone and more top end power, the H-pipe has more of a muscle car sound to it, and helps boost torque at lower RPM ranges.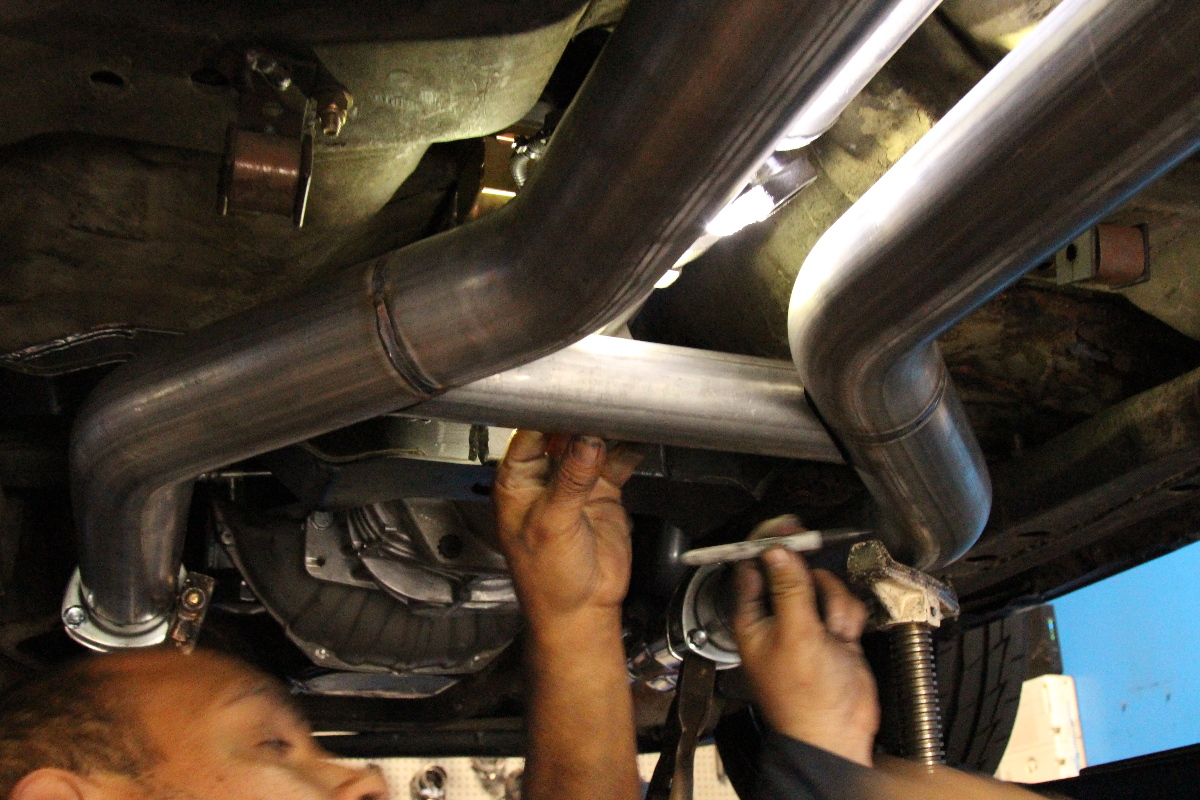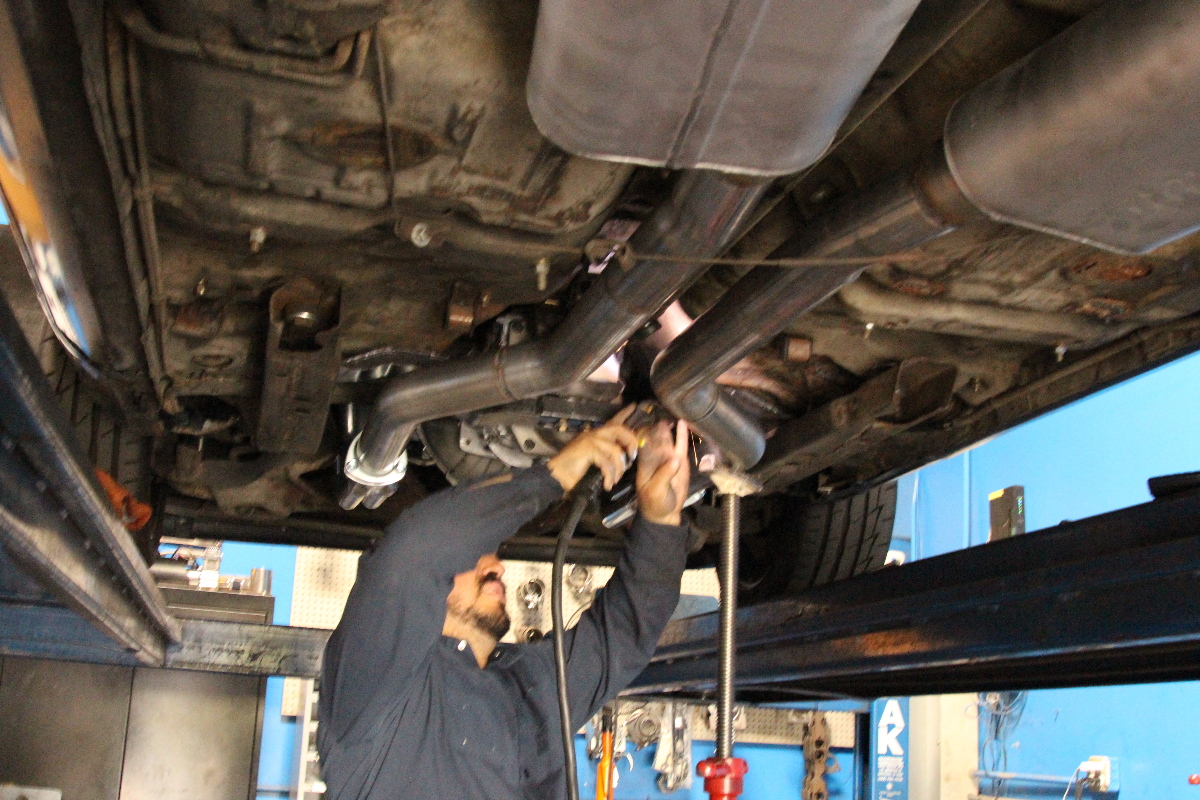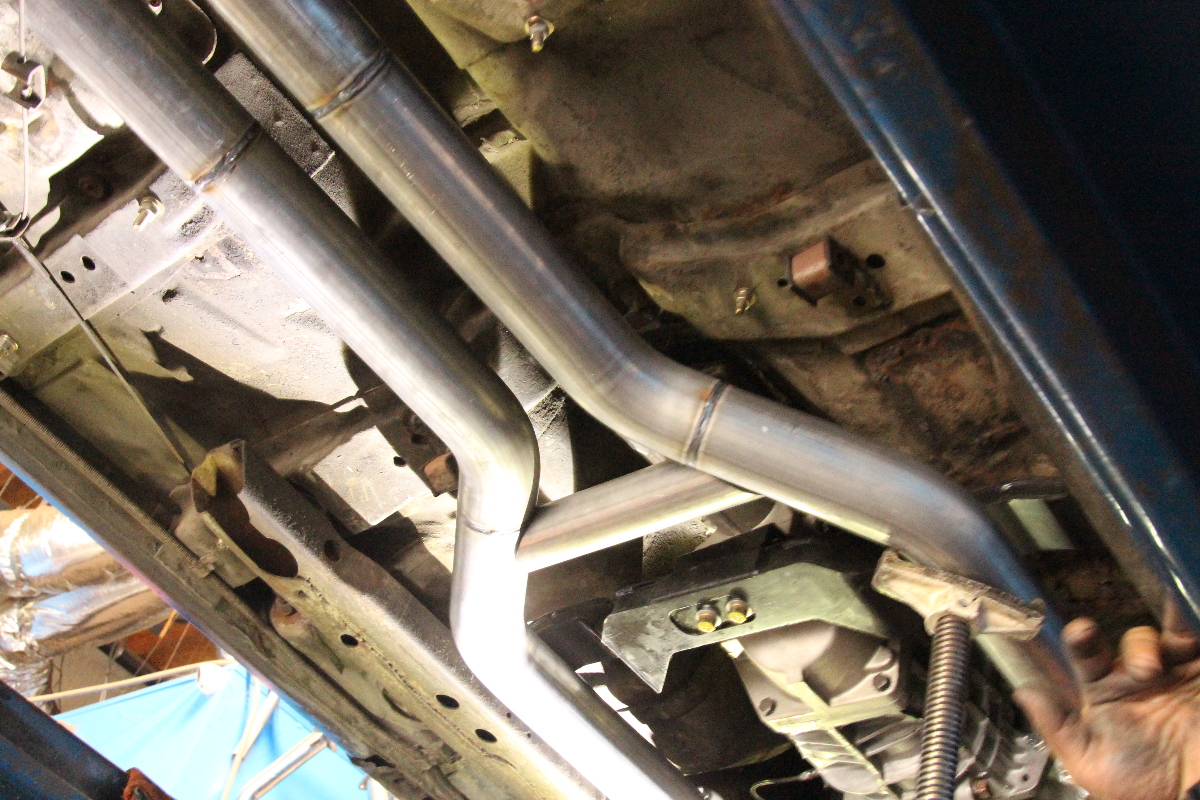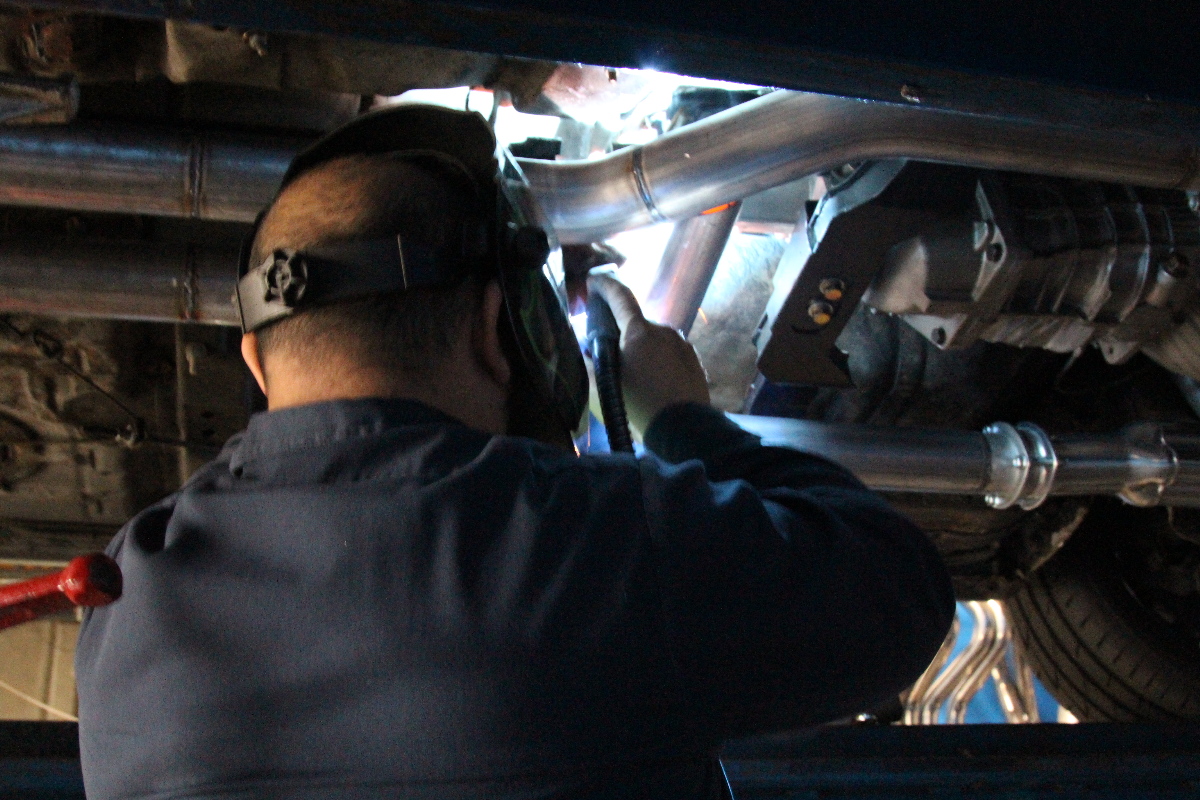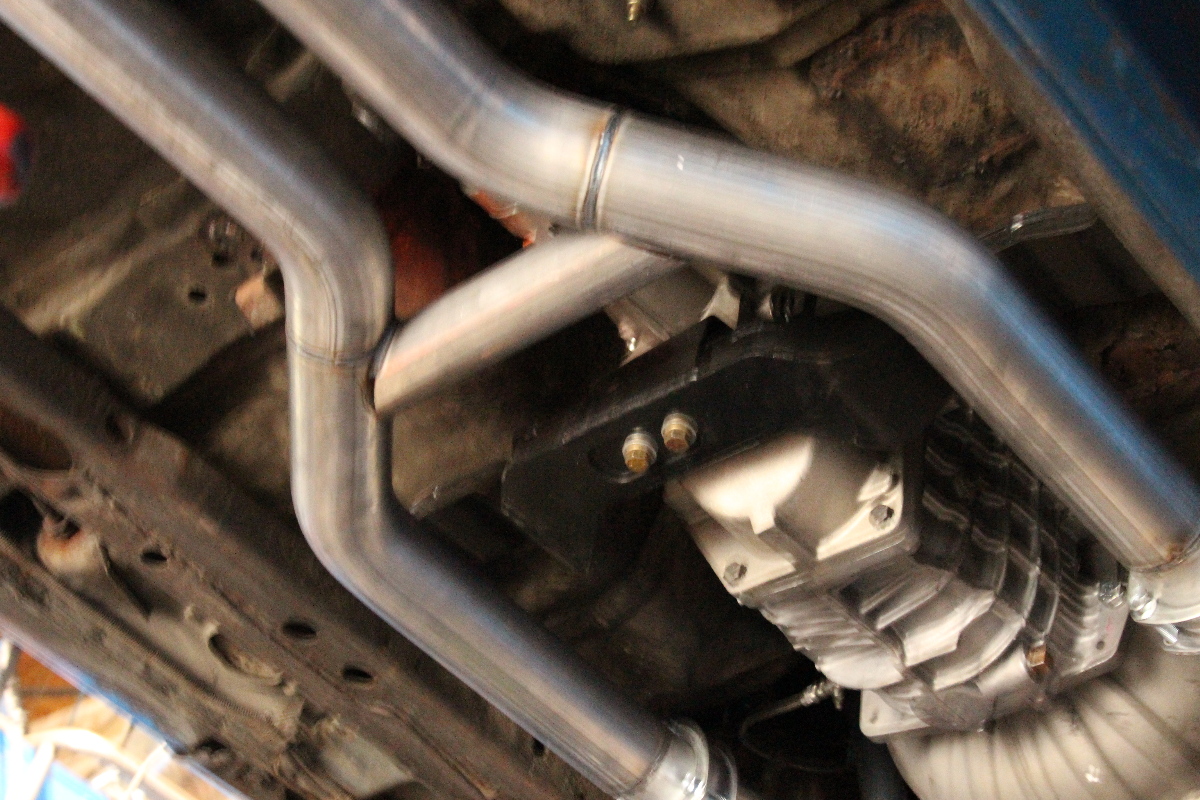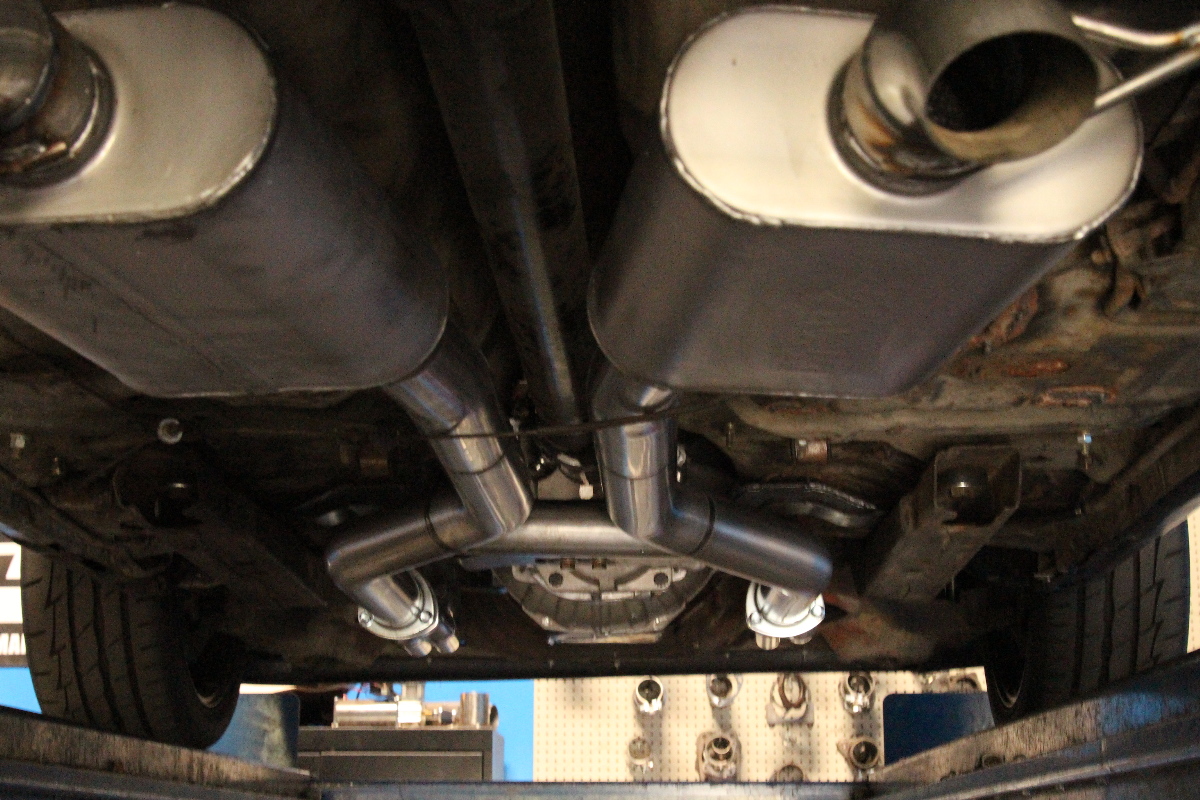 Another job well done, the Camaro is really coming together and now it has the sound and the look Rick was aiming for. Remember: whenever you can, help out your local shops and strengthen the community! Check out Best Muffler in Lake Elsinore!