Making a car go faster is typically the goal for most enthusiasts, and once you achieve that goal, stopping can become a separate problem if you're still running the stock braking system. As our skills and confidence grew out on the track with our project Belvedere, the need for a better braking system became a priority.
There was already an OE-style front disc brake upgrade that consisted of later A-Body Mopar spindles, calipers, and rotors, but the rear drums were still the original on the car – and approaching 53 years old. It was time to swap out the drums and upgrade the front brakes to a better system, and for that we called on our friends at Master Power Brakes in Mooresville, North Carolina.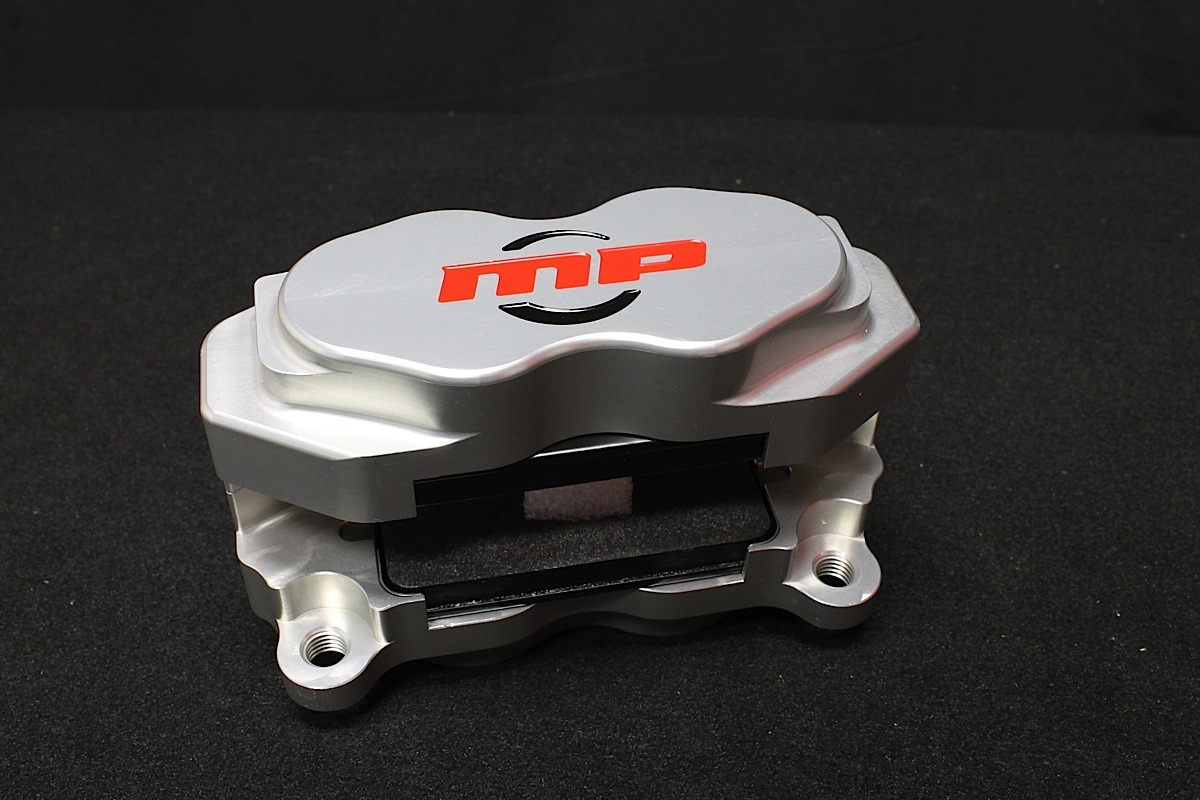 Mark Chichester is no stranger to braking system upgrades and technical advice, he's typically the guy you see in the company's YouTube videos doling out his expertise. We were presented with a couple of different options when we spoke, and Mark let us know that for the budget conscious an OE-style upgrade for the front with vented and slotted rotors was available, and a rear disc conversion would keep us within our budget and still provide an excellent braking package.
But we're enthusiasts, and while the "bigger is better" concept isn't always the right way to go with every situation, our time on the track was going to require a conversion that was a little more suited to track time. Had we stayed on the street, the budget conscious decision would have worked just fine.
We also had the concerns of running a set of 15-inch wheels and making sure that we could get the bigger calipers stuffed into the wheels without any interference, so Mark sent us a digital file that had a template we could print and cut out to see if the brakes would fit. It was going to be a tight fit, but it would work, so we opted for the bigger brakes.
Rallye Series Front Brakes
The Rallye Series front brake conversion is great upgrade for a vehicle that sees a little more performance than the weekly or monthly cruise or car show. It consists of a set of cross-drilled, slotted rotors, a hub, a caliper bracket, brake hoses, and a fixed billet caliper of the four-piston variety, meaning better – and evenly distributed – clamping force.
Most OE-style disk brakes are a bit simpler, and utilize a sliding caliper which pushes a single piston against the brake pad on back side of the rotor, and that force pulls the front side pad into the rotor to clamp on. While there's nothing wrong with this type of setup for the street, it is more prone to brake pad knock-back.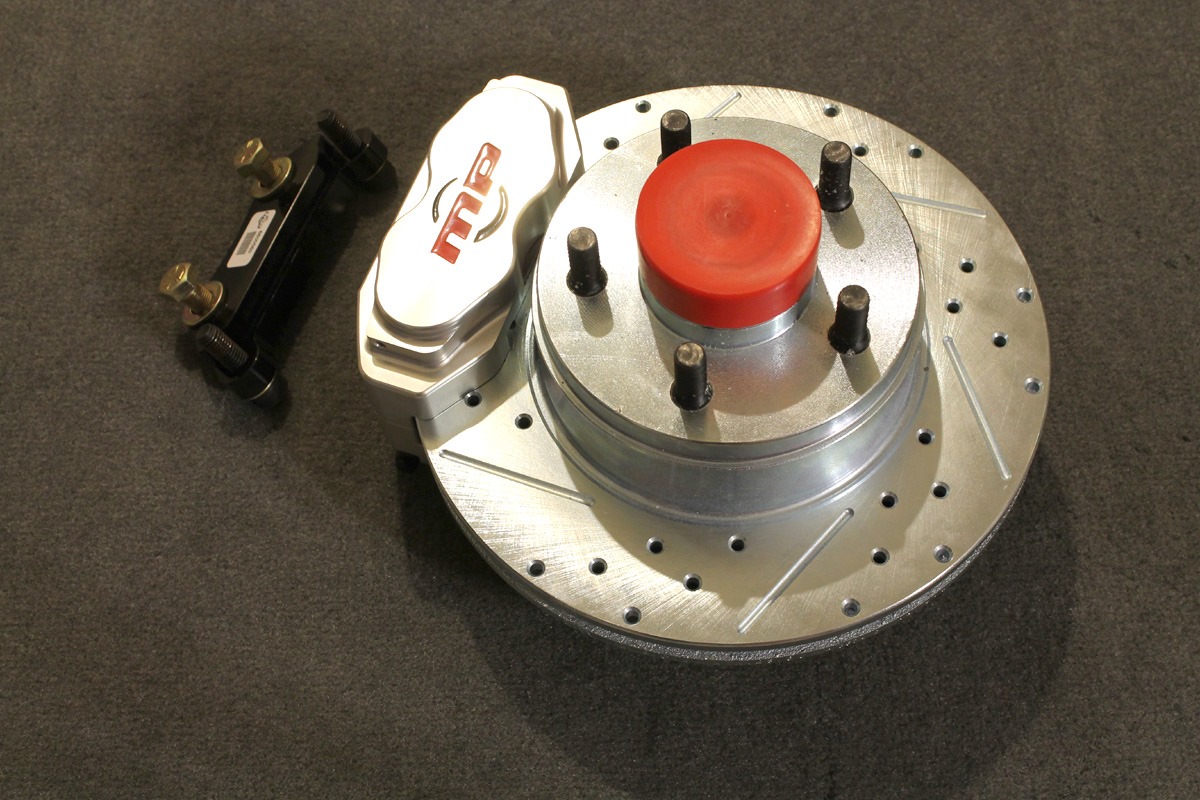 Pad knock-back happens because the piston doesn't always keep pressure on the pad. When in a racing environment, the deflections of the rotor can push the pads out a little. That can create a softer, or spongy, pedal feel, and you can start to feel those vibrations of the rotor and the track surface. It's far less noticeable on the street, but on the track where you're heating up rotors and using the brakes quite differently, it's more noticeable.
While pad knock-back can still happen with a four-piston caliper, it's less noticeable because of the fixed caliper design and additional pistons on both sides of the rotor. For the Belvedere, the few times on the track were enough to step up to the Rallye Series.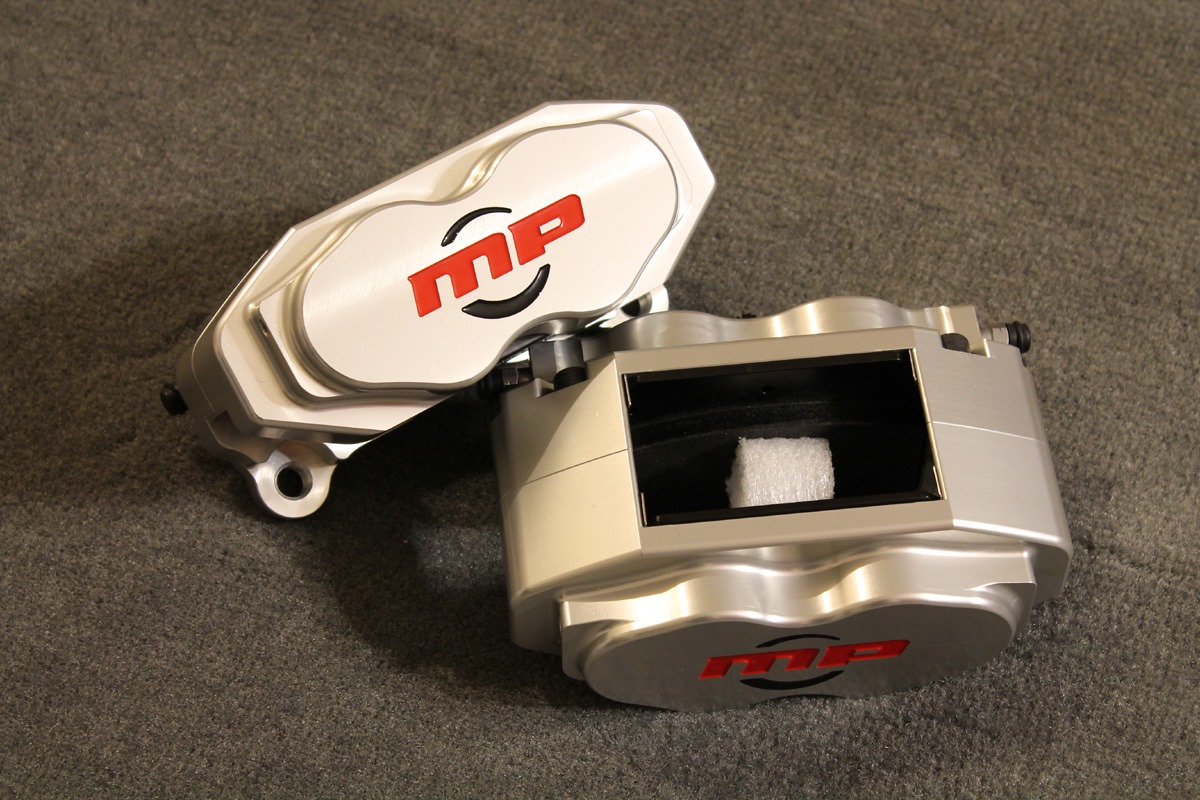 The Rallye Series also includes a caliper bracket and spacers to align the caliper and center it on the rotor. As you might guess, the brackets are listed by application, and whether you have the OE drum spindle or an upgraded disc brake spindle. Master Power can provide you with the correct setup for a variety of applications.
The Rallye Series front brake kit is designed for minimum 15-inch steel wheels that you might find on various classic musclecars. The rotor is 11 inches in diameter, and will be plenty for an occasional weekend warrior, as well as providing excellent braking for spirited street driving.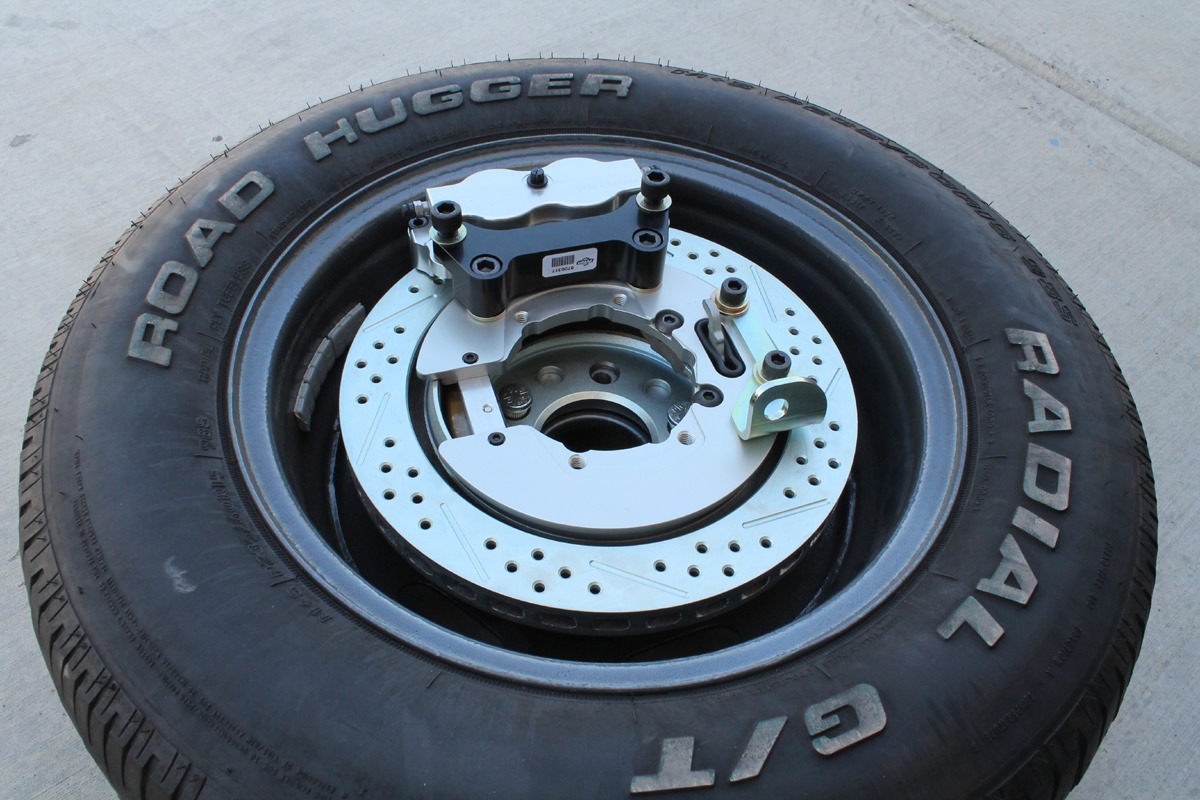 Pro Driver Series Brake Kits
For the rear, a similar brake package is available, called the Pro Driver Series. This is a complete disc brake conversion kit based on your rear axle, and is designed for 16-inch wheels. As we mentioned, we were still running our 15-inch Mopar Cop Car Rally wheels, and the template Mark sent us allowed us to measure and make a determination before we ordered the brakes.
We were fortunate that this brake setup would fit, and decided to order the Pro Driver Series for the rear. This kit consists of a backing plate which serves as part of the parking brake, which includes a brake shoe. The 'drum' is the rotor hat, and the parking brake fits inside and is cable operated, just like most factory parking brakes.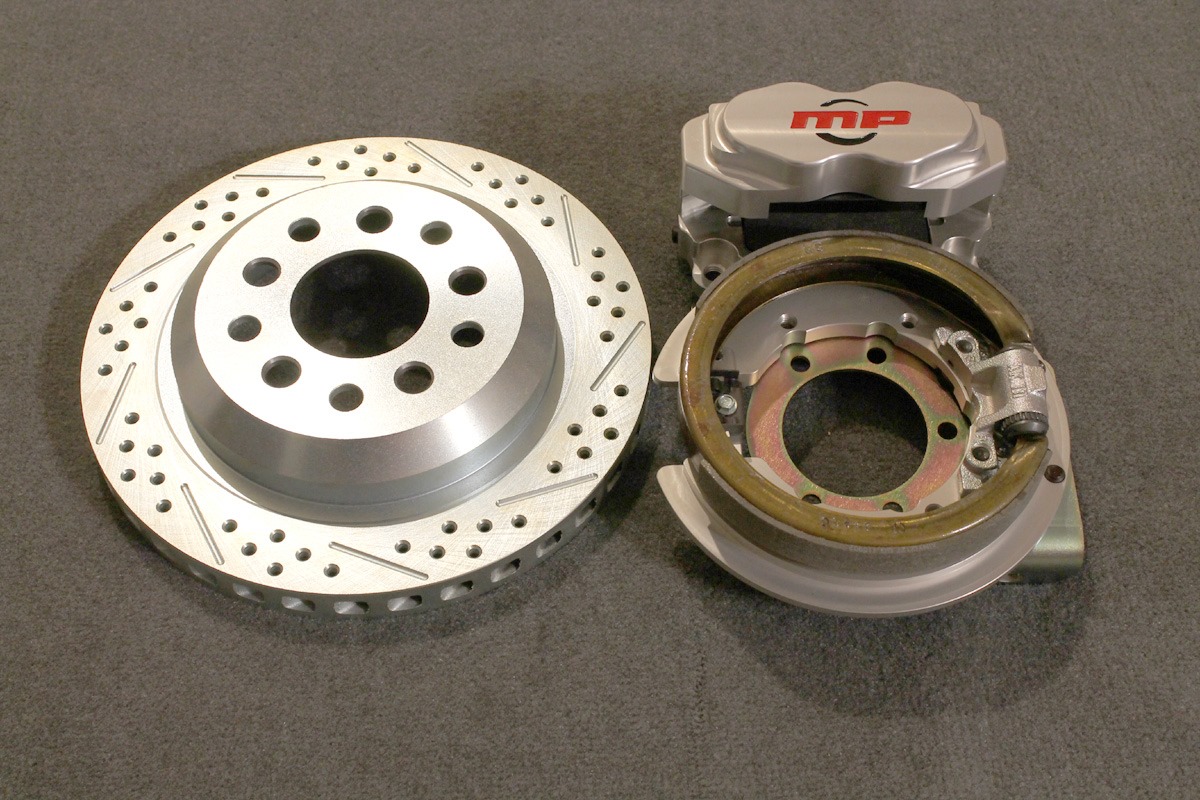 A similar-sized four-piston caliper and bracket, along with brake hoses and hardware are also included to complete the package. This allowed us to maintain our rally wheels and still fit everything inside. Again – it was a tight fit, so before you buy this kit we would suggest contacting Mark and asking him to send the template file to you, just to be sure.
With our upgraded brakes, we were back out on the track and what a difference it made. The new brakes allowed us to brake later – and harder – going into the turns without scrubbing off the kind of speed required with the previous disc/drum setup.
Of course, we were already set up with a brake master cylinder to accommodate our braking, but an adjustable proportioning valve allowed us to dial in our rear brake pressure to get even braking, and avoid locking up the rear brakes every time.
More Front Brake Upgrades
Once we installed this kit, we were thrilled to have great braking, but then with our increased speeds we found that we were pushing our 15-inch wheels with 60-series tires a little bit too hard, and the decision was made to upgrade to a larger diameter wheel with low profile tires, to increase traction while cornering, and eliminate some of that sidewall flex.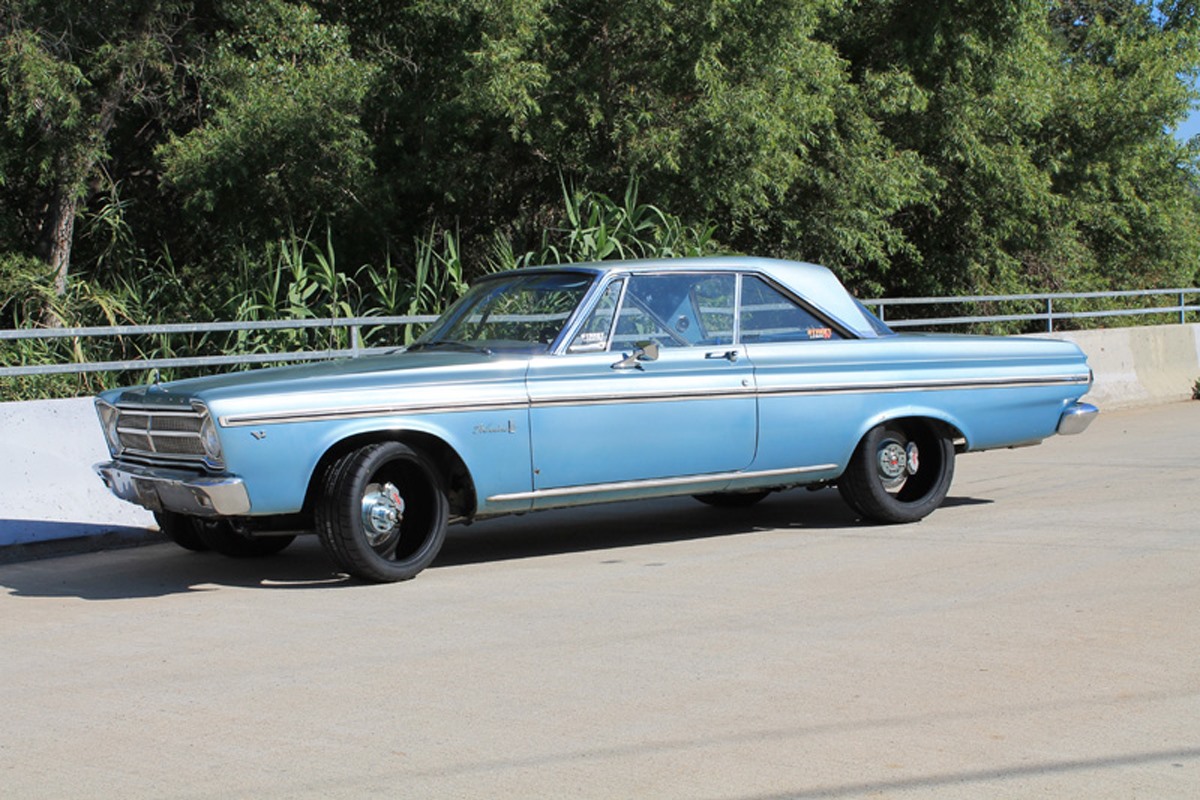 With a larger wheel, that gave us the opportunity to head back to Master Power and complete our Pro Driver Series braking system with even bigger calipers and rotors up front. The front Pro Driver is a lager four-piston caliper with a 13-inch cross-drilled and slotted rotor, and as you might guess that was not going to sit well within the confines of a 15-inch wheel. This braking system requires a minimum 17-inch wheel, and our 18-inch Weld Racing Wheels were going to clear the new front brakes just fine.
The front Pro Driver Series is a complete new kit, meaning the previous installation would be removed completely.  As you might guess, the pricing heads a little north with this kit as well, but when it comes to braking we weren't going to mess around. There's an old saying that holds true to this day: Speed costs money, how fast do you want to go?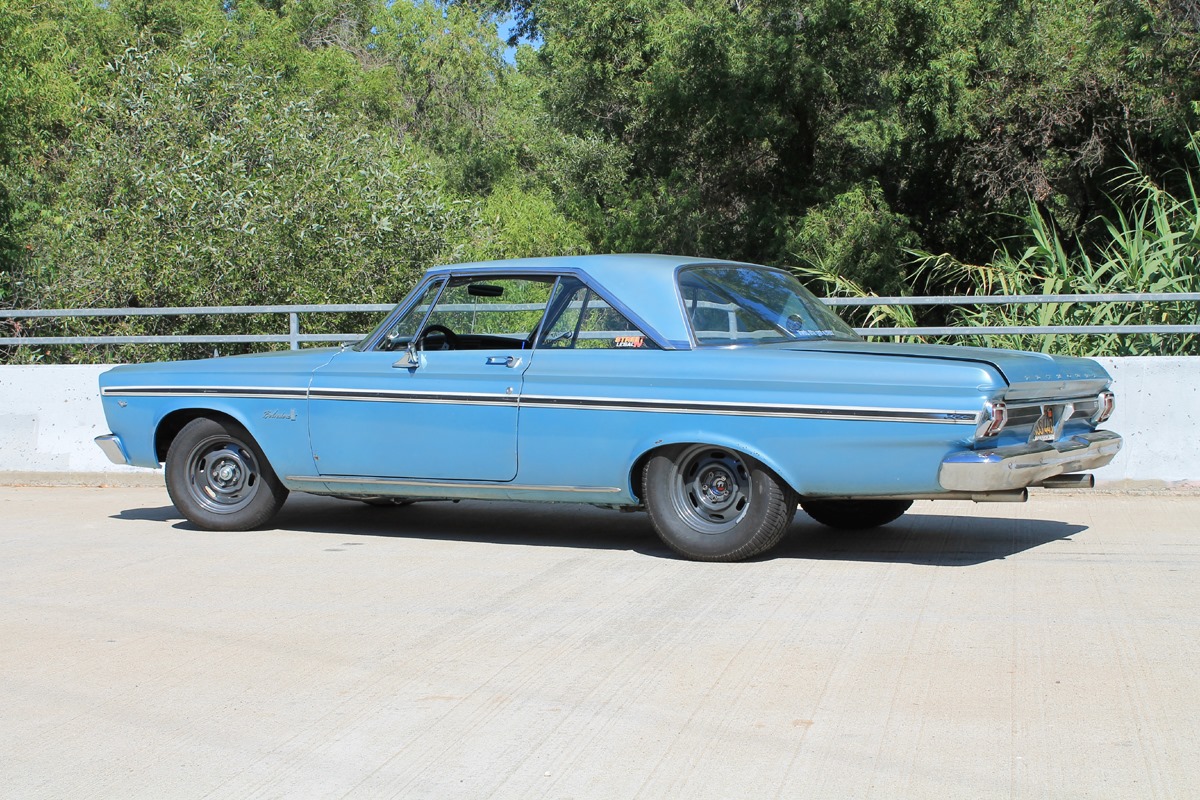 For us, the goal for the Plymouth was to get faster at the track and lower our lap times. In achieving this goal of increasing speed and lowering lap times, there was yet another goal to the project: build it slowly and experience the changes one at a time, which is how most of us go about upgrades.
Anyone with money can just throw a check out to the builder and get the finished product, but for me – and I believe for most of us – the driving experience along the way is just as important as the final product. Seeing our lap times drop with every upgrade meant two things: we were getting faster, and the parts were working better.
If you're looking for a simple street upgrade, or an even better braking upgrade so you can go flog your vehicle around the cones or the high speed tracks, give Mark Chichester a call at Master Power Brakes, and he'll steer you in the right direction on your brake upgrade.