Our Project Camaro Z/28 Clone has been going through some changes. Our fairly new engine developed some hiccups, so the car was taken to our good friend Brandon at Overdriven Performance in Murrieta, California, for some much needed attention. Brandon has been building cars since he was a much younger man, and has a few Builder's Choice Awards to show for it, among other awards. He's our go-to guy for Champion builds and repairs, and a highly recommended shop for installations.
Always an eye for detail and knowing how us gearheads think, Brandon knew that just installing a fresh motor wasn't going be the end of it, so owner and builder got together and discussed some upgrades that would not only make the tired Camaro run better, but those changes would bring her back to life – and make her look great doing it.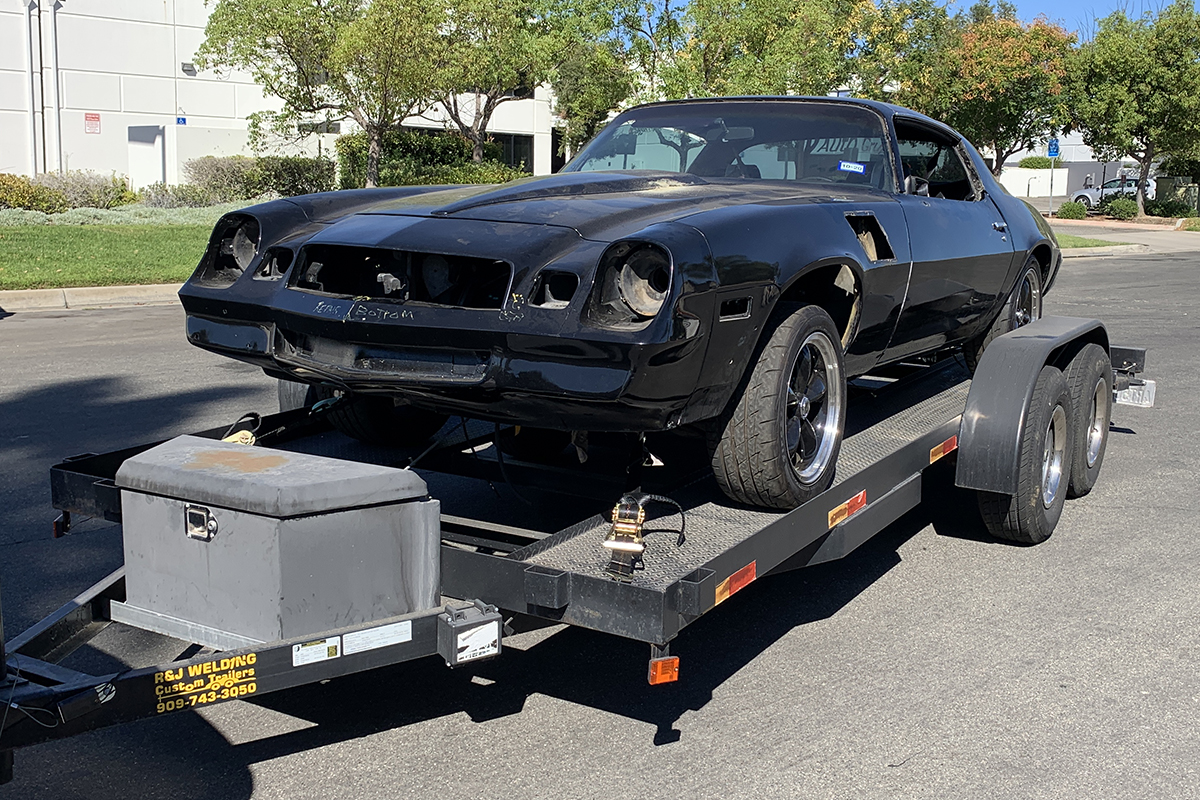 While the car was in the shop awaiting performance upgrades and modifications, Brandon and Rick decided to give the Camaro a full makeover. Rick had already picked up lots of interior and exterior trim pieces from our friends at Classic Industries and Eddie Motorsports, but then there was the less then perfect paint that needed some dire attention.
The underside of the car was in rough shape, so Brandon took to pulling the engine, trans, and suspension, then hitting the underside with Lizardskin to clean things up. Just that bit of attention improved the undercarriage immensely, and then the body work and the rest of the exterior came into question.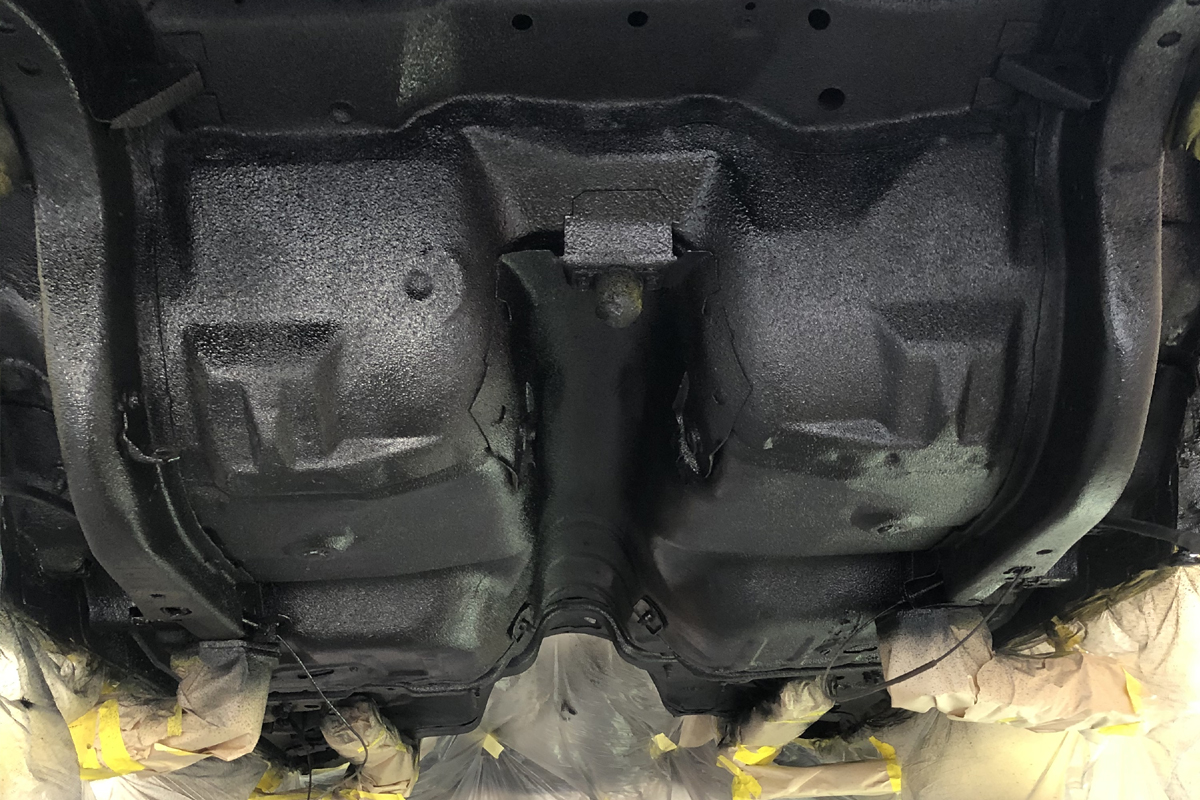 With the bottom side looking better than the top side, the only thing left to do was to detrim the Camaro and prep it for a complete repaint. That's when Brandon and Rick made the call to take the car to Noe, at Exclusive Autobody and Customs, in Temecula. The car was not in bad shape, but really showing her age and needed some TLC to sparkle again, and to bring back her reputation.
The body repairs were done and the prepwork for a fresh paint job was completed, but what color was the Camaro going to get? Black, again? Perhaps not; the car was originally yellow with a saddle interior, but that was changed to black on black. It might look great, but it's a beast in the Southern California sun.
With a newer Camaro already handling the daily driving duties, Rick was contemplating on a color when a suggestion was made to have matching Camaros – one older, one newer. He liked the idea, and the gears started turning. Not only were the two cars going to wear the same coat of paint, the elder Camaro would get some exterior trim treatments that would mimic the youngster.
After coming back to the shop as just a roller, the Camaro was back in Brandon's hands and he began the clean up and reassembly. The nice thing about this new finish is that it went on thick, and that left enough for a couple of color sand and buff sessions to smooth out the paint and get that gloss back that has been missing for a few years.
The Camaro is already looking better than it did before it left, but we still have a long way to go before we get her back on the road. The new mill and Silver Sport Transmissions Tremec need to go back in, as well as a new suspension and new four-wheel disc brakes from our friends at Master Power Brakes. After that, our favorite swaybar company – Hellwig Products – had joined our Project Camaro for some added stability when it comes to handling.
We'll be there for the final installation of the suspension, brakes, and sway bars, as well as the final cleanup and drivetrain install. Then it's time to take this Camaro back out on the road and hit a few local events to show off the hard work and the complete makeover. Stay tuned!