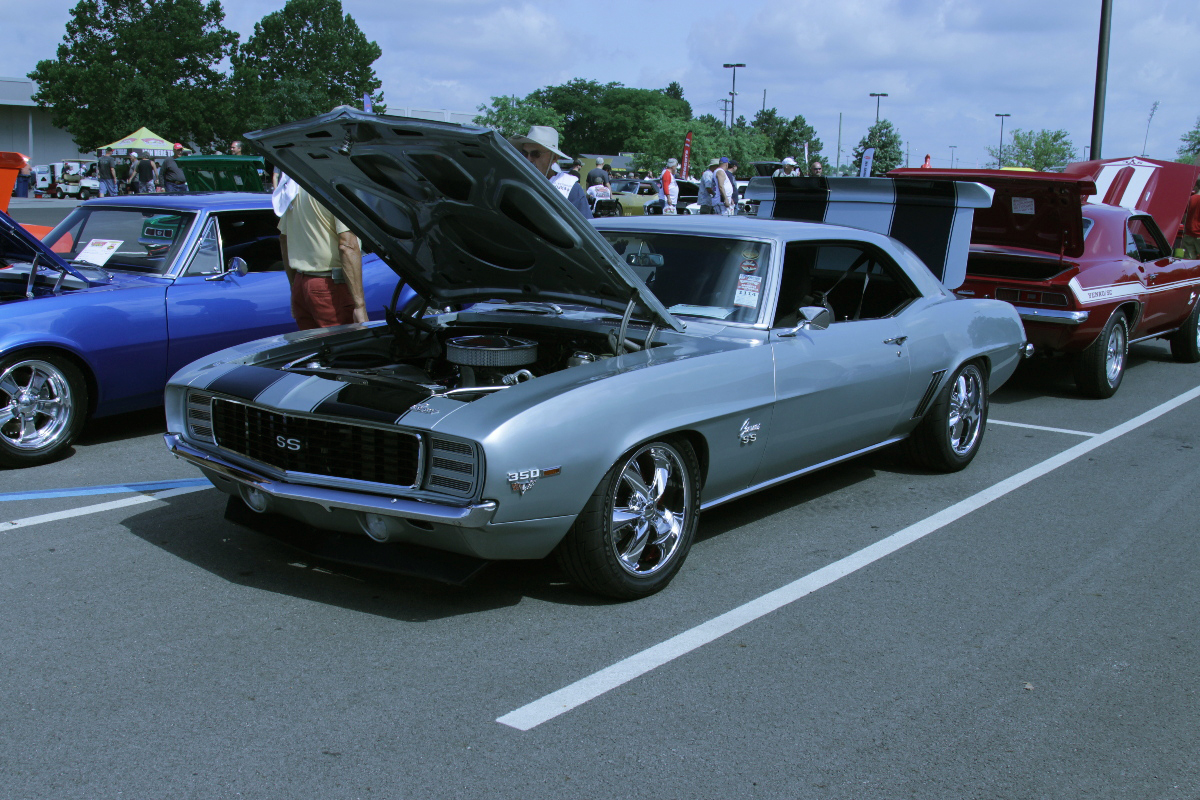 We've all come across someone who regrets selling a car they once owned. While some people have the resources to someday find that same car, having kept in touch with the person who bought it, the rest of us can do only one thing: find another and build it to emulate the subject of our bad decision.
For Timothy Moyer of Kutztown, Pennsylvania, the latter is exactly what he did. He had a 1969 Camaro after high school but sold it – and later regretted it. He started to look for another one years later, but as 1969 Camaros go, they were mostly out of his price range.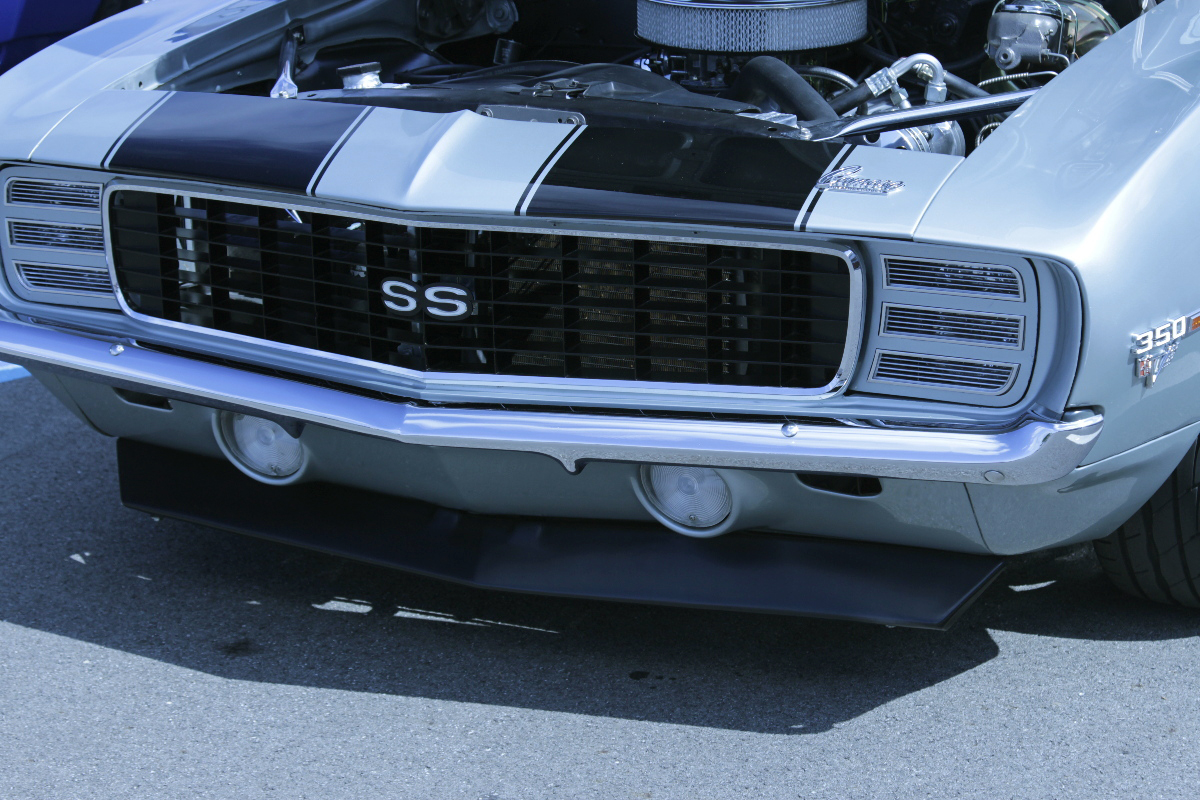 Being a Bowtie fan, Timothy kept his sights on the Camaro and came across a 1988 that had some miles on it, but it was in his price range. While he was restoring it, he searched for a drivetrain and came across the car he was probably meant to have: a 1969 Camaro project car. When he told his wife about it, she told him, "That didn't take long."  Confused, he asked what she meant and she told him, "I started praying a week ago that you might be able to find the car you wanted!"
How could Timothy pass this one up? He couldn't, and the project car came home with. When he picked up the car, it was even more convenient that it was local to him. It was exactly what he had been looking for, and had most of the body work already completed – and it came with lots of parts.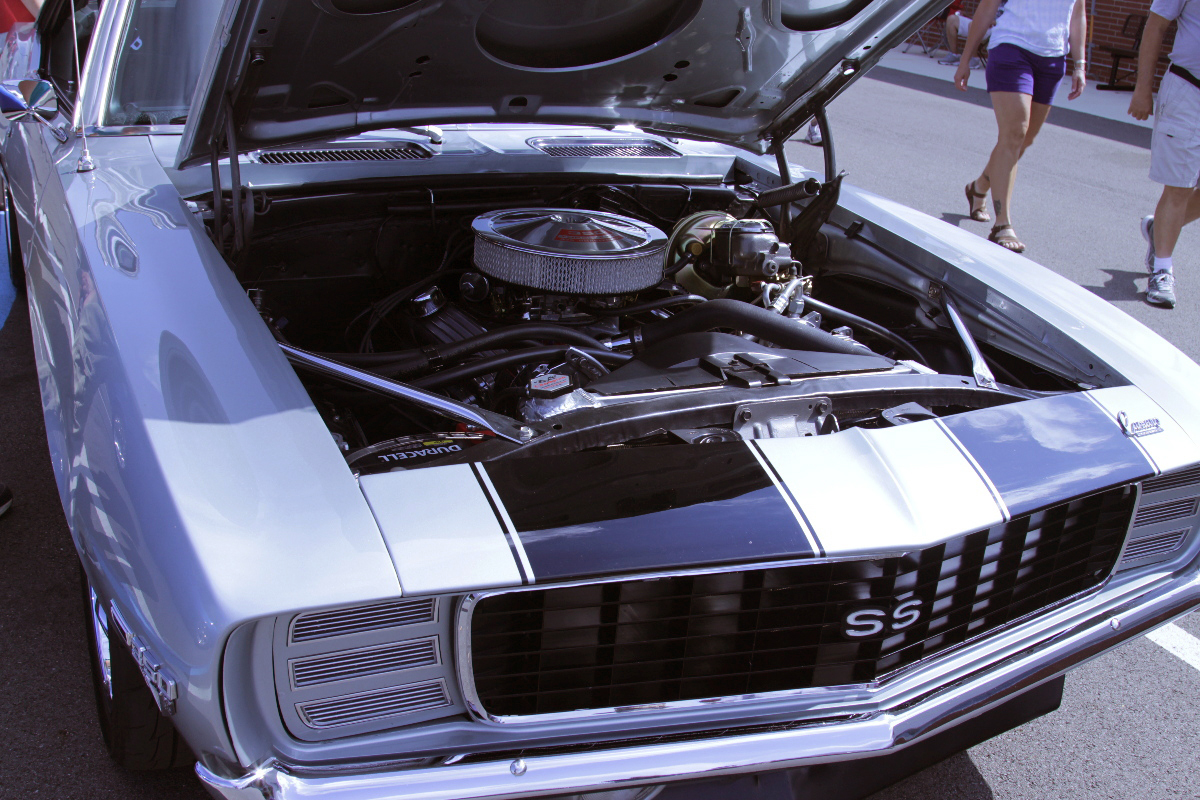 So Timothy began the work, and after a year he had a stock-looking 1969 Camaro RS in Cortez Silver with black stripes. But, as projects go, he didn't stop there and began upgrading components little by little as it morphed into a restomod. It took about a year to get the car back to a roadworthy vehicle, and in the ten years that he's had it there have been a few changes, upgrades, and modifications.
With the exception of the paint, Timothy did the rest of the work himself. That included finishing the body work, prepping for paint, and replacing the drivetrain and the wiring. Instead of just replacing things, he went custom and built the car he wanted.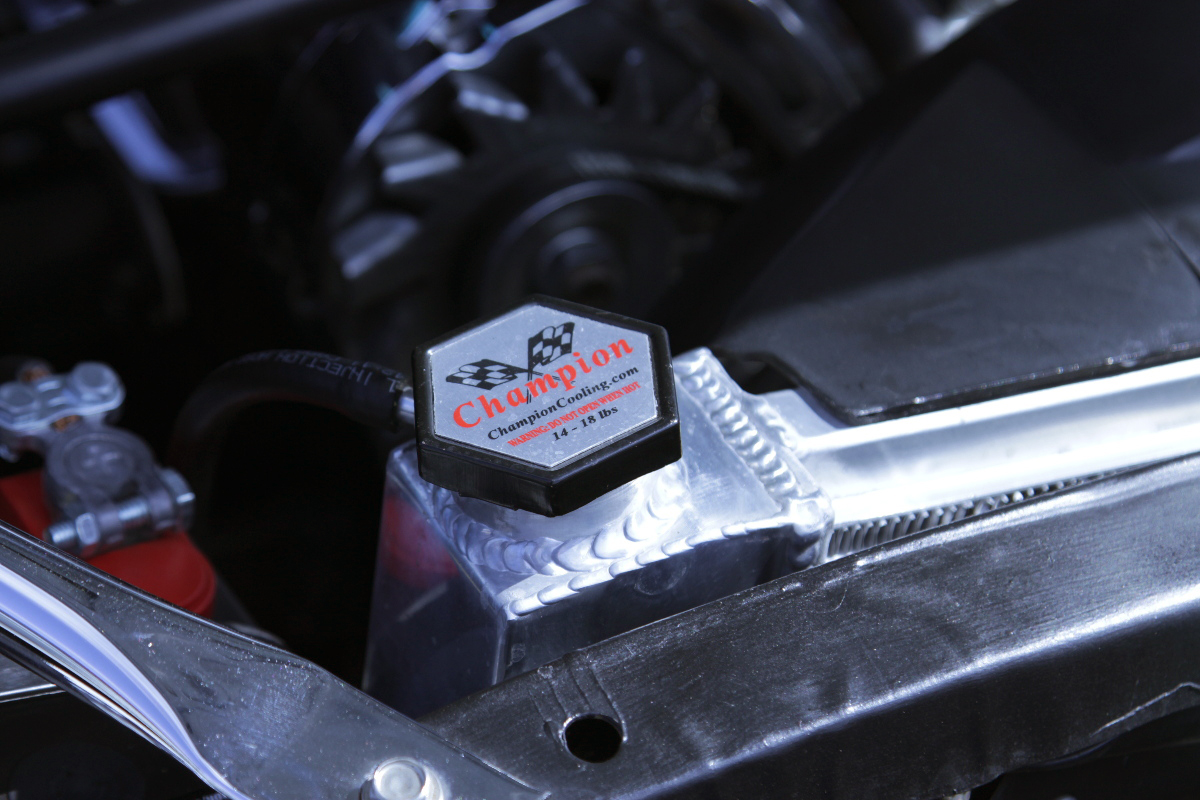 ---
Champion Radiator Profile


---
Building A Restomod
Cars built 40+ years ago were fine for the time, but now that we're sharing the road with cars that come off the line wearing four-wheel disc brakes and pushing 300+ horsepower, our classics can't really keep up. So the next best thing is to build a restomod, which means adding modern technology to a classic car with performance upgrades.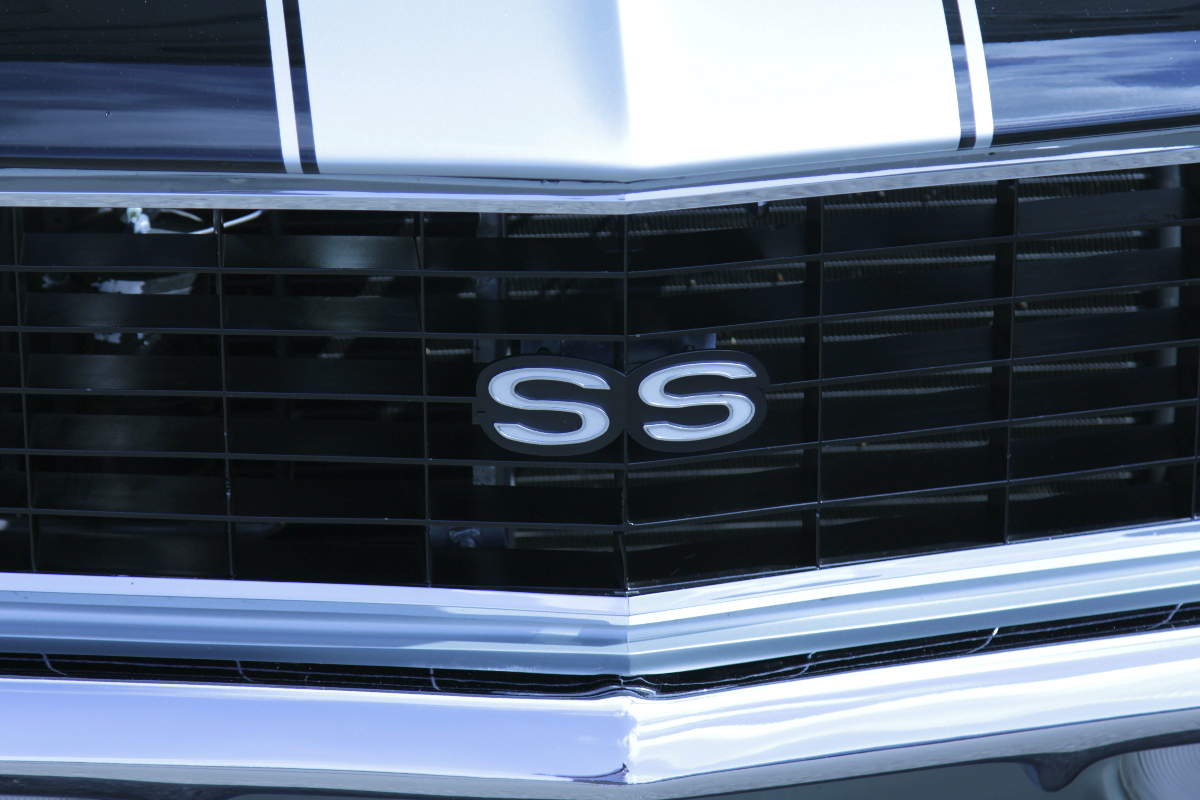 Timothy started his transformation with a GM Performance Parts 350 small-block. He bolted up an Edelbrock performer intake and carburetor, and then slapped on a set of Dynomax headers. Keeping that small-block down to reasonable operating temperatures is a Champion Cooling aluminum radiator, with air pulled through it using a factory mechanical fan.
Handling the shifting duties is a Tremec TKO 600 5-speed transmission mated to a Centerforce clutch, delivering the ponies to a GM 10-bolt rearend with an Auburn posi. A set of 3.73:1 Richmond gears spins the axles with the help of a Driveshaft Shop aluminum driveshaft.
Putting that power to the pavement is a set of Firestone Firehawk Indy 500 high performance summer tires wrapped around a set of 17-inch Foose Legend wheels – 7-inch up front and 9-inch out back sporting 275/40R17 meats. Stopping the RS is done with a Right Stuff 4-wheel disc brake setup.
Helping to keep the Camaro going straight, and handling the turns, an upgrade was made to the suspension with Hotchkis springs and Speedway tubular A-ams giving, the F-body a 3-inch drop. The rear suspension received similar treatment with a 2.5-inch drop and Hotchkis control arms.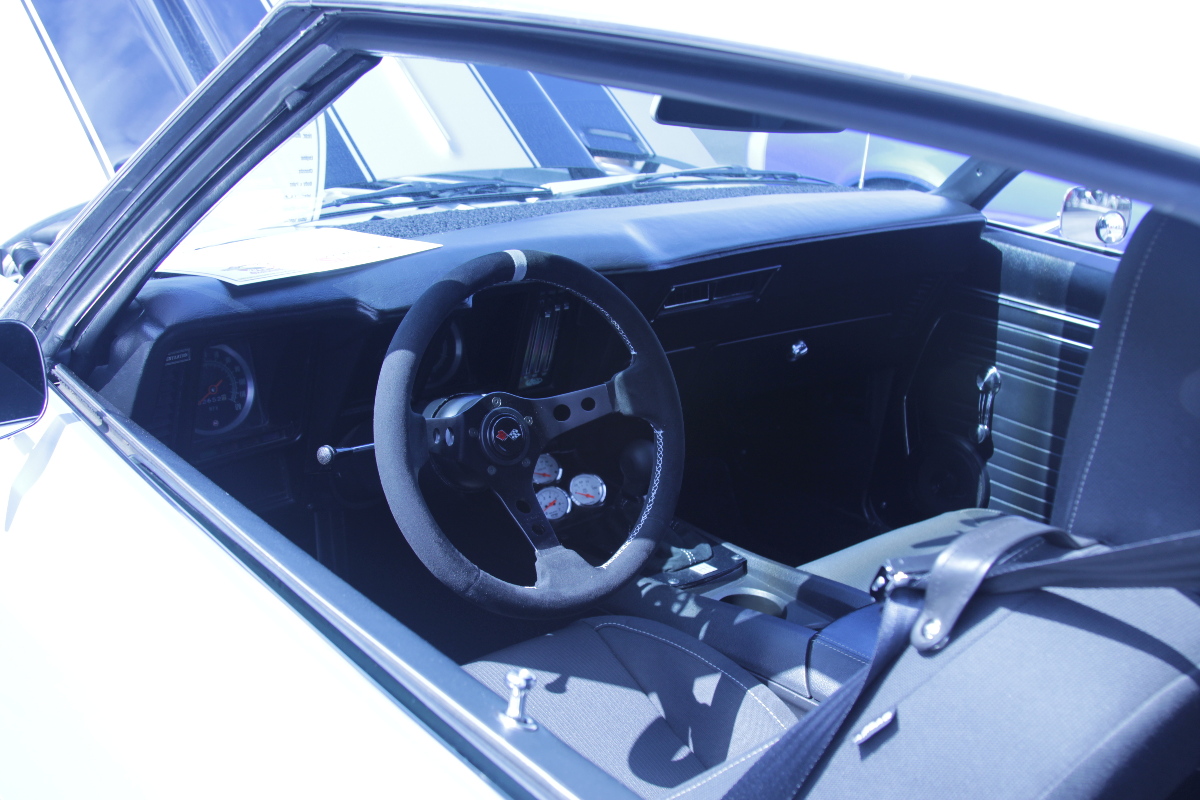 Inside the car where he likes to spend some time cruising as often as he can during the summer months, Timothy installed 5th gen Camaro seats, console, and shifter to give it a more modern feel. A set of Auto Meter gauges reads the tells, and an Alpine sound system keeps his ears entertained through a six speaker sound system. A Vintage Air system helps keep it cool inside during the summer months.
As with most project cars, Timothy admits that the Camaro isn't exactly done, saying, "It's ever evolving." His plans include a four-link setup with coilovers, and possibly some aluminum heads and a hotter cam to provide some more go juice.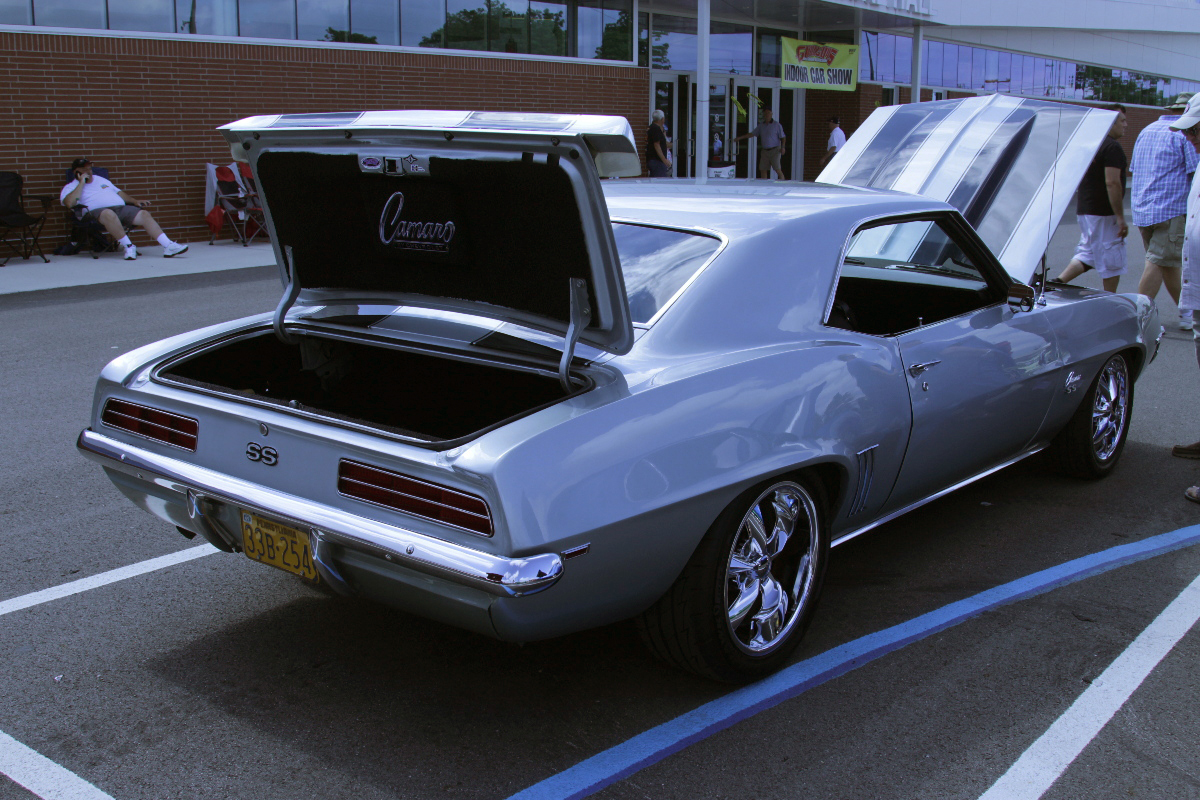 Timothy drives it regularly during the summer and shows the car about once a month. He said, "I'm not much for awards, but I average about one every year." That makes about ten trophies he's earned since he first started bringing the car out to shows.
He loves the attention the car gets, but admits long drives are a bit of a challenge in this 48 year old car. But since he plans on making even more improvements – and running in the autocross, eventually – he realizes that the car is more performance oriented and doesn't have the feel of a new car. But it seems he's pretty good with that, after all – he does have a 2010 Camaro if he wants comfort.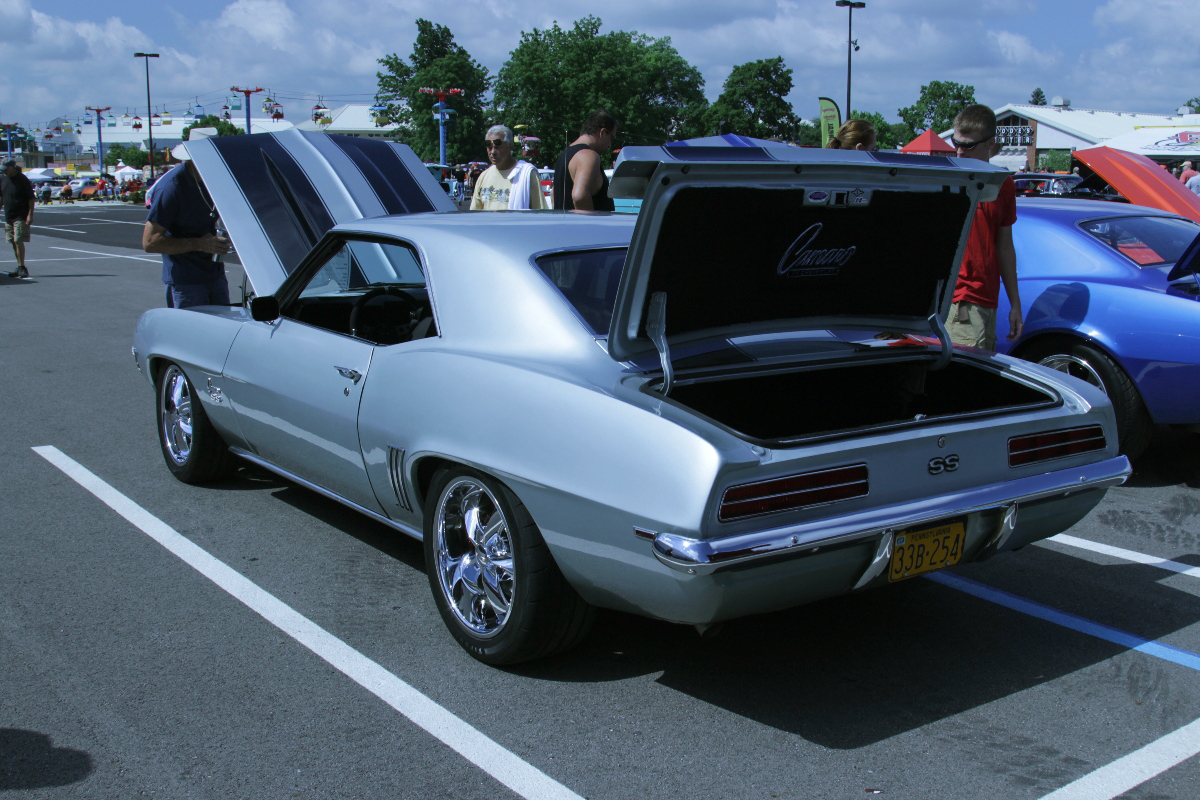 Written by Michael Harding