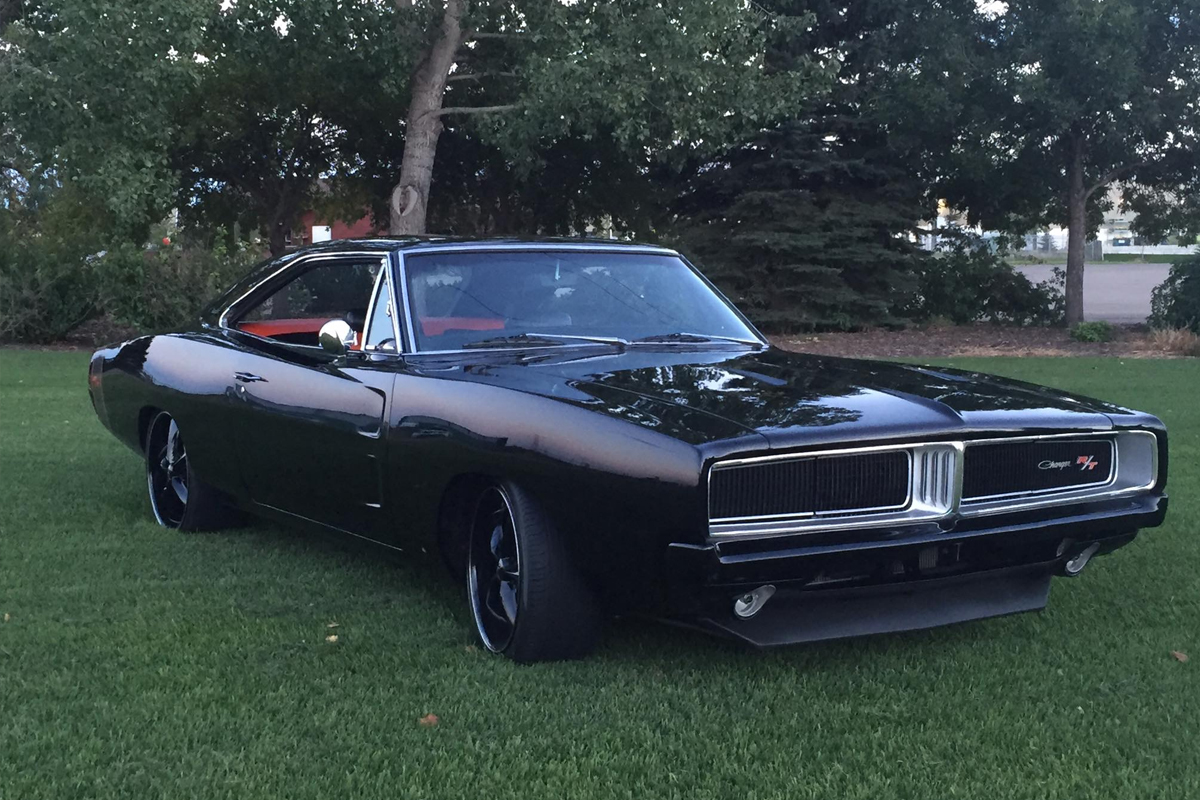 When you grow up admiring cars you see on television, there are a few famous examples that come to mind. For Jason Carnell of Edmonton, in Alberta, Canada, the car that grabbed his attention the most was his inspiration for his current ride: a 1969 Dodge Charger R/T. You can probably already guess the color of the car that brought that inspiration, if you're a true gearhead.
Jason, like many Charger owners who grew up in the 1970s, was a fan of the Dukes of Hazzard television show that had the Duke boys high flying their orange General Lee on a weekly basis. But instead of emulating the (sometimes overdone) General Lee's likeness, Jason created what he calls the "Evil R/T" and put a coat of deep black paint on his Charger and created a Pro-Touring Mopar.
While his Evil R/T Charger gets lots of looks and is a bit of a show winner, the best part of this ride is something Jason set out to achieve. In his words, "I wanted to build something that was different than everyone else, but classy at the same time. I wanted a badass driver," he told us.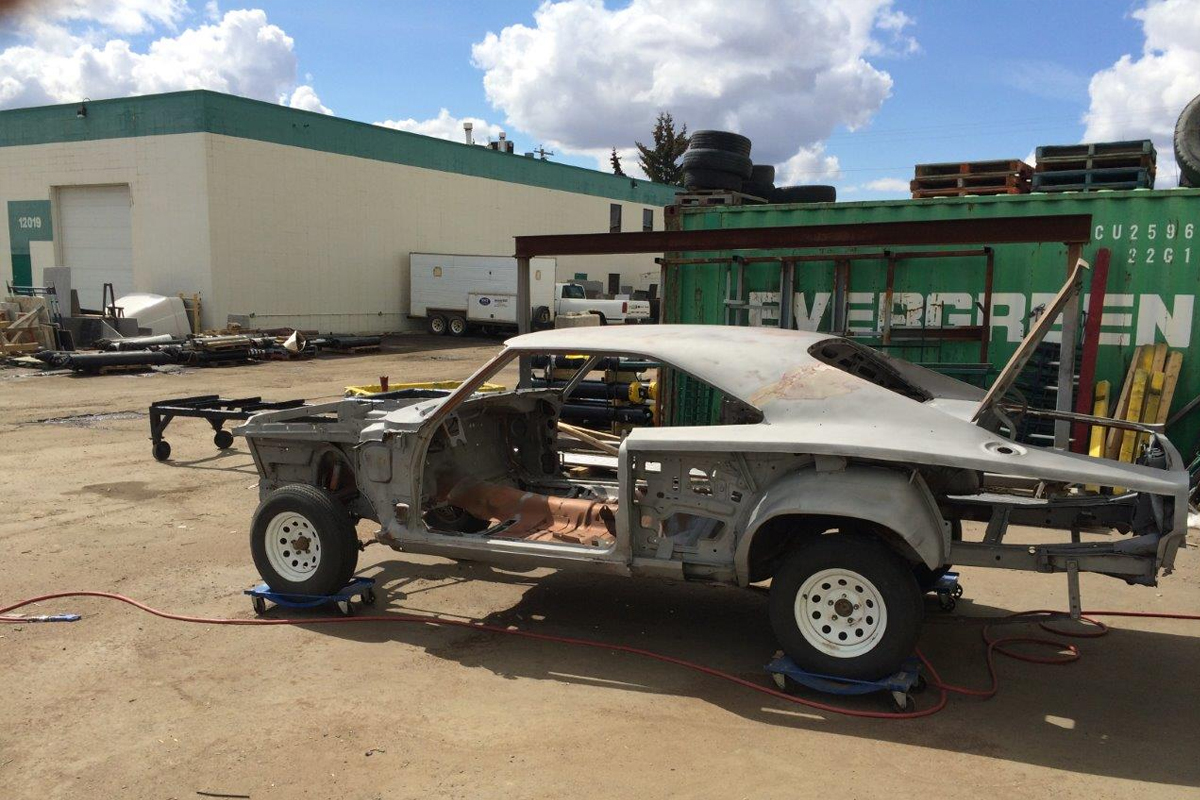 It's hard to believe that the beauty we see here once looked like this, above. That's quite a transformation!
Mission Accomplished
Jason's Charger is everything he wanted it to be, but he does admit he has plans to make it better; one plan includes adding an Elephant under the hood. If the current 440 isn't powerful enough, that 426 Hemi should make this black beauty a screamer.
Under the hood, he's running a Fitech EFI conversion, which should help out at the gas station with a couple more smiles per gallon. The fuel is fed to the cylinders through an M1 intake mated to performance heads, and then the Hedman Hedders do the duty of giving the big-block mill some extra power.
Backing up the 440 is a modified 727 TorqueFlite transmission;  getting the power to the ground is the tried and true Mopar 8-3/4 rearend fitted with an Eaton TrueTrac limited slip differential.
---

---
The one component that brought the Evil R/T to our pages is, of course, the Champion Cooling Systems all-aluminum radiator. Jason tells us that the radiator keeps the Charger running cool all year long.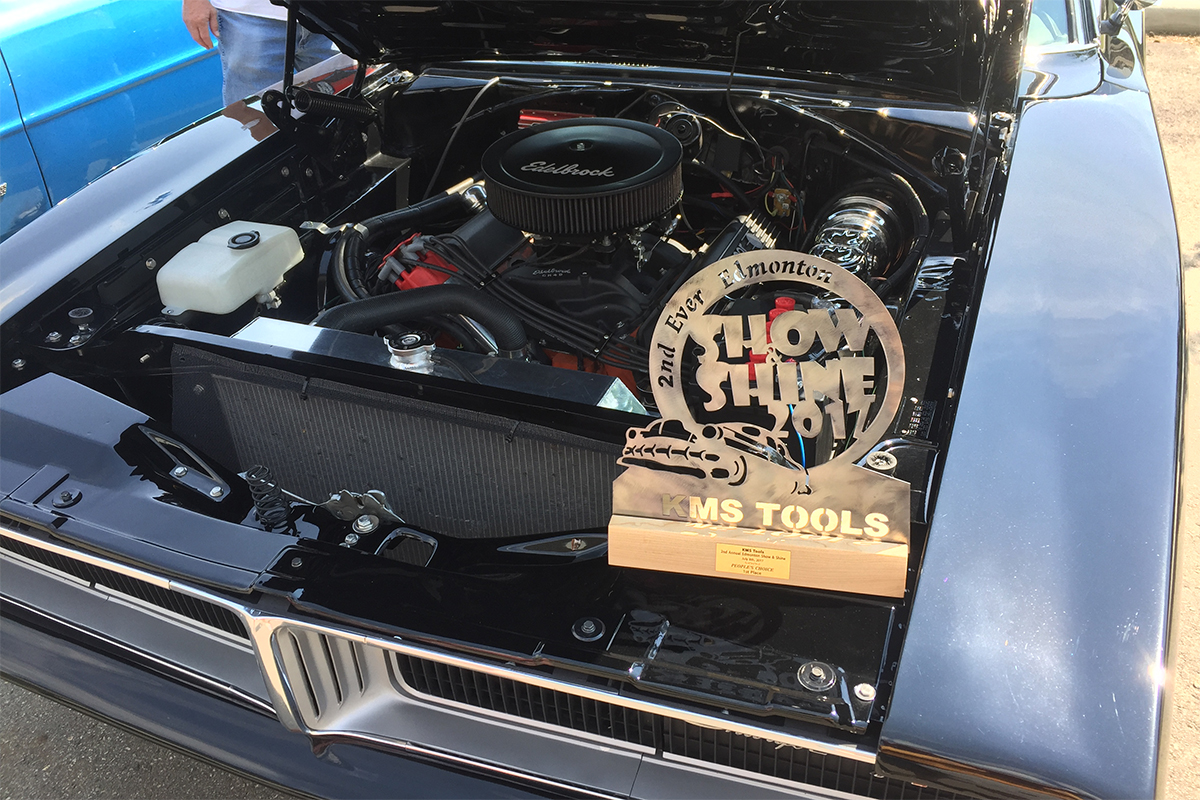 Better Than Stock
Since he built this car as a Pro Touring driver, the suspension and brakes got some love as well. He added QA1 components to the front suspension, and putting on the binders includes a full set of 4-piston Wilwood brake calipers and custom rotors.
At each corner you'll find black Foose Legend SS wheels, with 18-inch up front and 20-inch in the rear, all wearing Firestone Firehawk Indy 500 wheels.  This helps give his Charger that Evil R/T look, which is all complemented by the blacked out bumpers and side marker delete.
Inside the Charger you'll find even more custom work with carbon fiber trim on the dash and console, and custom seats to keep the occupants more comfortable. Massaging the ears is a six-speaker sound system with a pair of 10-inch subs in the back.
Jason tells us the car was in very rough shape when he found it 4 years ago, and he spent a year and a half bringing it to the very street worthy Pro-Touring example you see here.  Since he drives the car as often as possible during the winter months and all summer long, it was important to make sure he did so in style. He does have one little regret: the lack of A/C in the car; but the way it feels and handles more than makes up for it.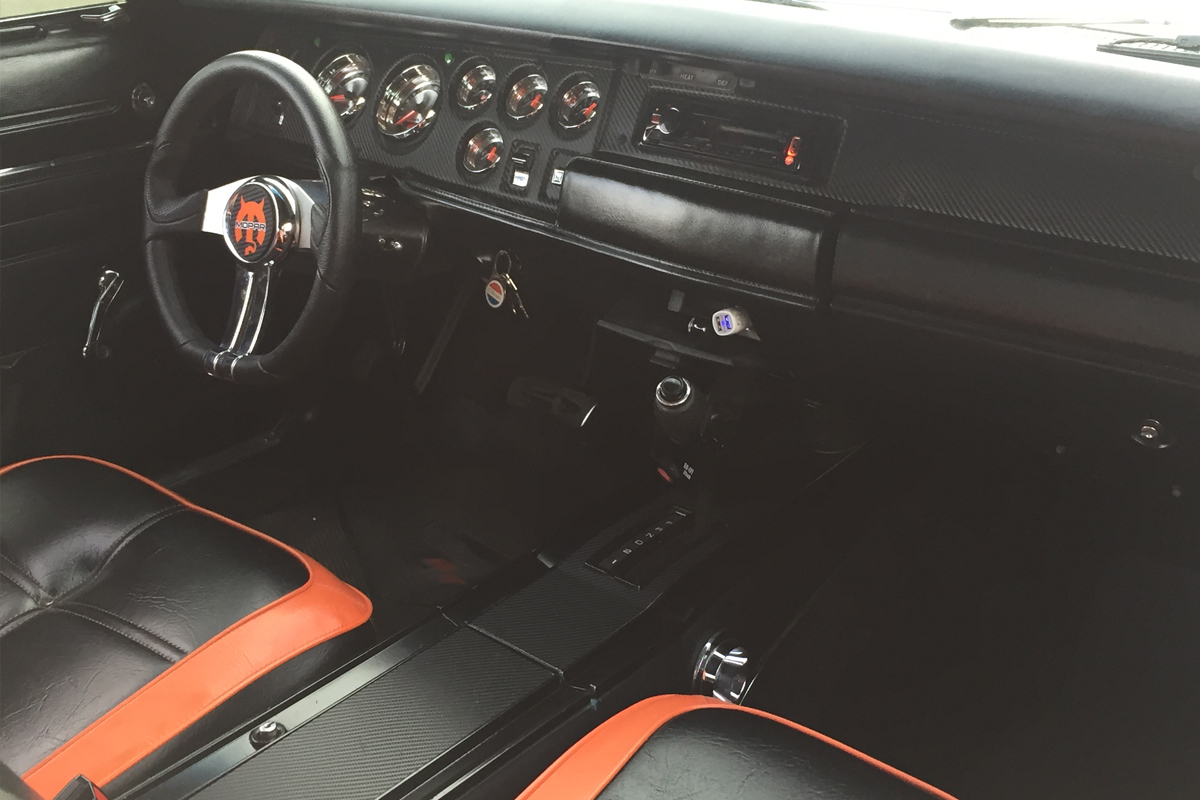 For a car that he primarily built all himself, with some help for the final sanding and paint, he achieved what he set out to do: to have a killer ride that is just different enough to get attention and not look like every other Dodge Charger out there. Not to shabby for a daily driver, and a fitting ode to the high-flying General  Lee.
Jason's Evil R/T is getting lots of attention, too. With a baker's dozen of awards for first place and a few magazine features, he's right at home with the other Champion Cooling Systems customers who have shared their vehicles with us. He's working on a couple of other restomods, one of which is a 1970 Plymouth Superbird – we can't wait to see that one. If it turns out anything like the Evil R/T, then it's going to be insane!