Many will say that a rack & pinion steering system is more responsive and provides better control of your steering. But converting to rack & pinion on a classic car can mean a new subframe or K-member, and reconfiguring your entire steering system and layout. It can also mean big bucks – perhaps more than you're ready to spend.
Full conversions can run upwards of $3,500 or more for just the front suspension – plus the cost of installation and converting everything over. So when it comes to cost factor involved, many will opt to simply have their steering box rebuilt. But that leaves you with one problem that we've heard from our friend Jeff Grantmeyer, at Borgeson Universal. "A rebuilt steering box for a classic car or truck still has 50+ year old technology," he has told us on a few occasions.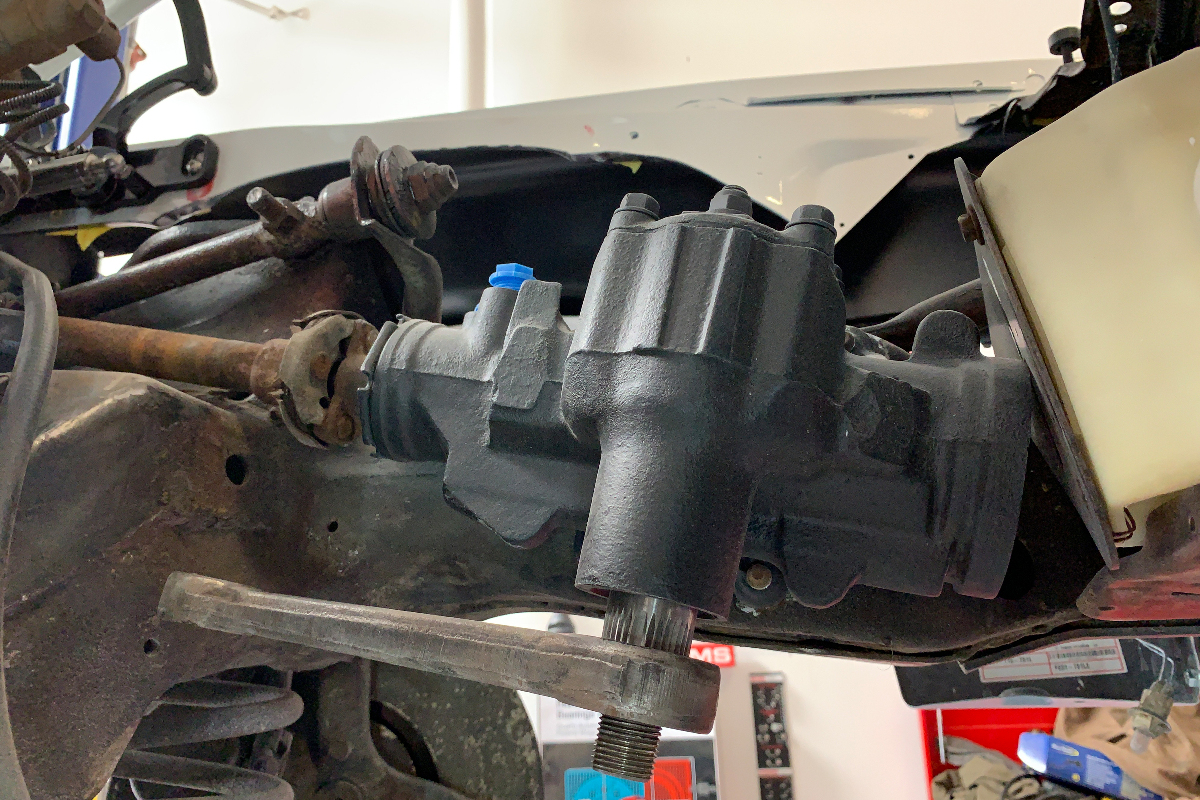 So what choices do classic car owners have when it comes to steering? It's not a secret that many of those rebuilt units are merely new seals and gaskets, and don't include new internals. That means you're still running around with a steering box not unlike the one you already have – unless you give Jeff a call at Borgeson, like we did.
"Our steering box is all new components, right from the casting to the smallest O-rings and recirculating balls," Jeff tells us. That means nothing is 'used' or reconditioned, and the steering box you purchase from Borgeson is a brand new unit, for not much more than those questionable rebuilds cost. But Borgeson goes a step further than just building a new steering box; instead of  just using new parts, Borgeson uses modern power valves with a quicker steering ratio.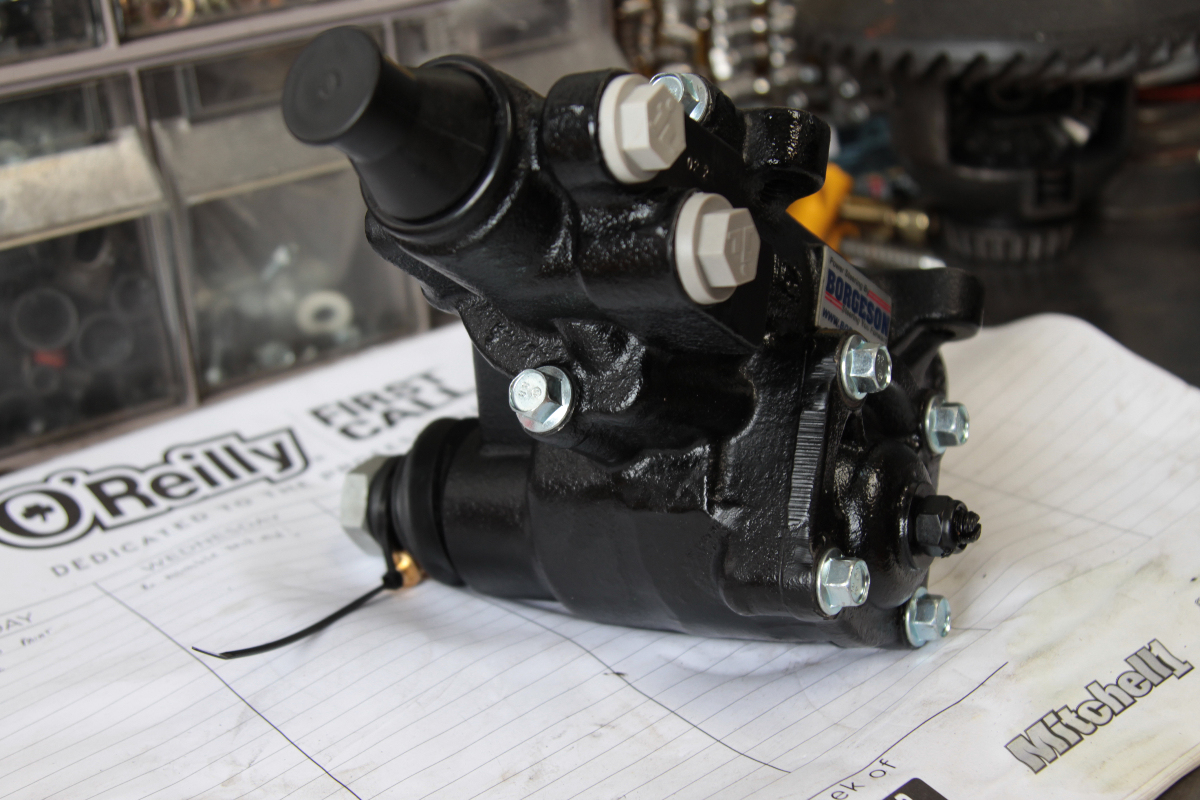 Today's vehicles have a quicker ratio, giving better steering control and a better steering response than what was dished out five decades ago. There was also the much touted "Cadillac feel" to steering systems of the musclecar era, and Jeff suggests that they took that easier steering feel a bit too far. "Easier was considered better, resulting in that one-finger steering of the day," he said. "As cars and power steering progressed, steering effort has been improved to provide the driver with a more connected feel to the road."
This better feel he speaks of provides the driver with feedback, so the driver can feel as if they are actually driving the car again, the way many would prefer these days. The difference between the two are night and day, really, and you can feel the difference right off the bat. In an effort to keep up with modern cars and make driving a classic car or truck more enjoyable, Borgeson went straight for the modern, firmer feel to bridge the gap between classic and modern cars.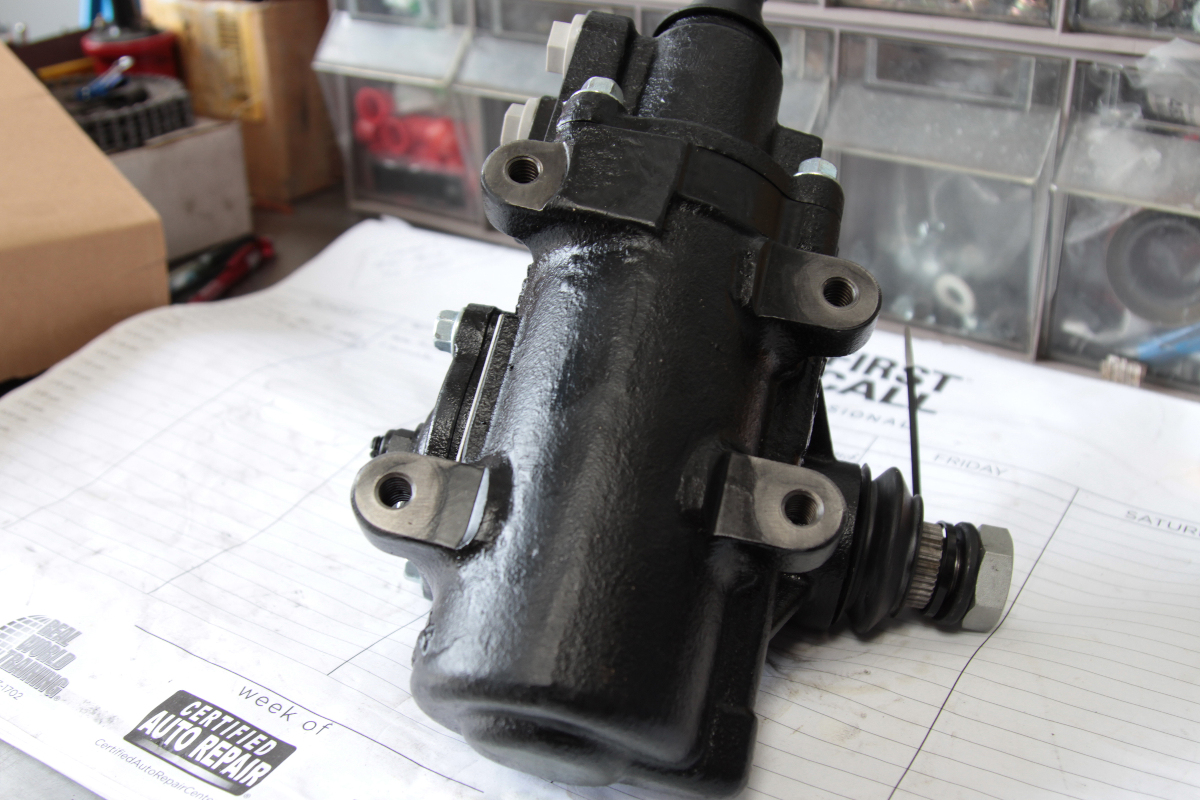 One of the common upgrades for a classic car is an LS swap, or other modern powerplants. "Our box will operate up to a maximum pressure of 1450 psi with an optimal range of 1100-1250 psi," Jeff said, "if you drop too much lower than 1000 psi you will have too  heavy of a feel when stationary or barely moving." But he does inform us  that low pressures like that won't hurt the Borgeson steering box.
Just Right For Our Project Camaro
Having used Borgeson steering boxes on other vehicles and installing them on Fords, Mopars, and other GM vehicles for years, we knew that we wanted to install one in our Camaro. With the Camaro at our preferred shop, Overdriven Performance in Murrieta, we were already installing a new steering shaft and QA1 upper and lower control arms, complete with a single-adjustable coilover shock absorbers, so it seemed almost sacrilegious to keep the old, worn steering box.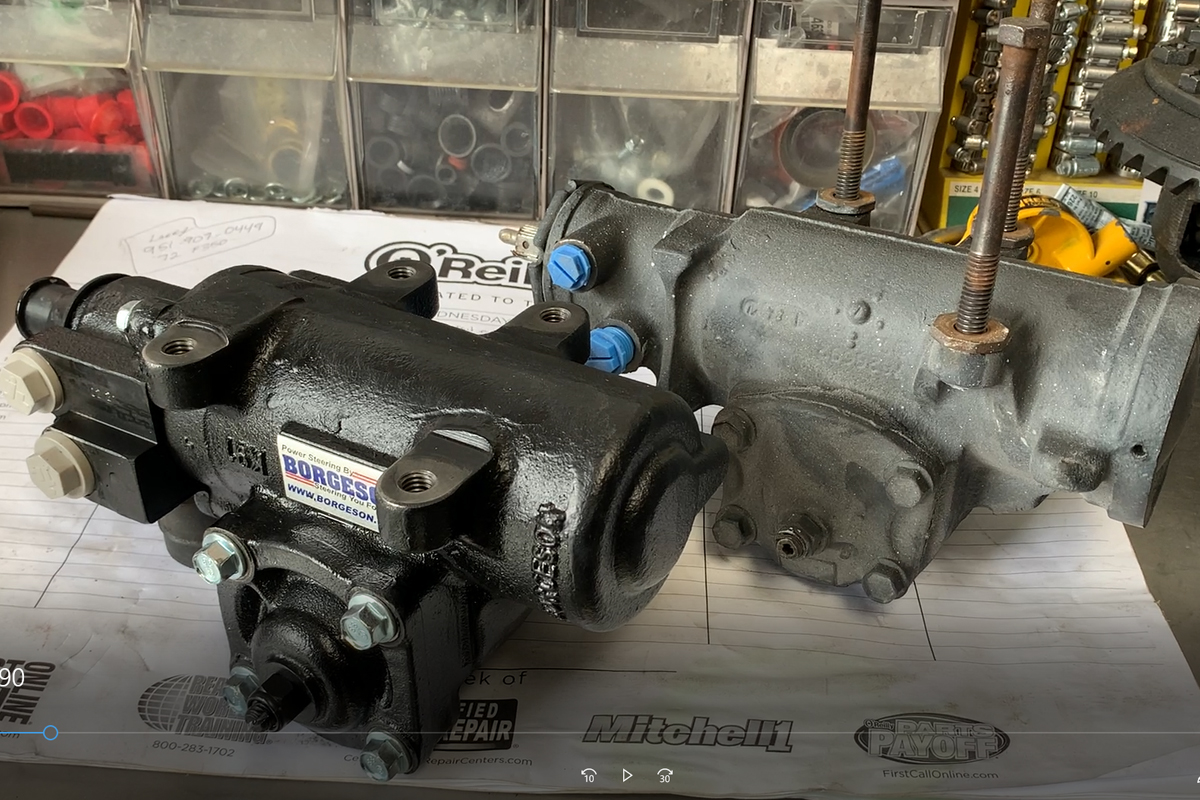 We made the call and within days the new steering box (Part #800130) arrived at Overdriven for the installation. Immediately, we noticed the differences between the two. While the weight is close, it does shed a couple of pounds weighing in at 26 pounds, and it's noticeably smaller in size. We also noticed the additional mounting bung, meaning this unit can mount in a front or rear steer configuration, so it will fit many applications.
The steering feel is firmer than the older unit, and that instills more confidence. If all you want to do is 3-point turns and parallel park, then maybe you will like the older, softer steering feel. In many classic cars, as you look over your shoulder to check traffic before a lane change, that soft steering feel with virtually no feedback sometimes caused your car to wander into the next lane.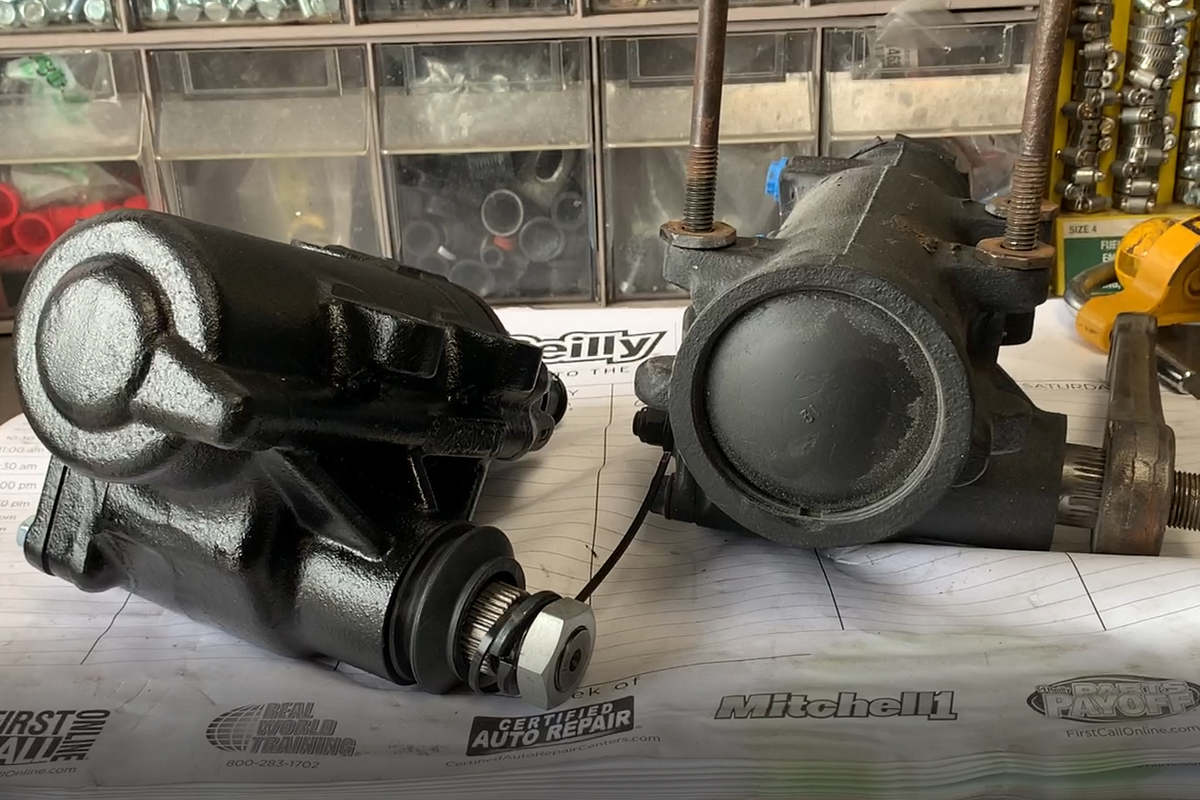 But if you like to drive your car and actually want to feel the road, then this new Borgeson unit is the ticket. The quicker ratio and firm feel provide feedback  to your driving experience, and provides better, more concise control for spirited driving – be it on the race track, or a winding mountain road.
As with most people who were a little skeptical prior to the installation, post installation comments have always been positive, and in some cases, made a believer out of them. One friend who built his Firebird in his spare time was reluctant, telling me, "Well, I'll try it but I might remove it and put the rebuilt unit back in."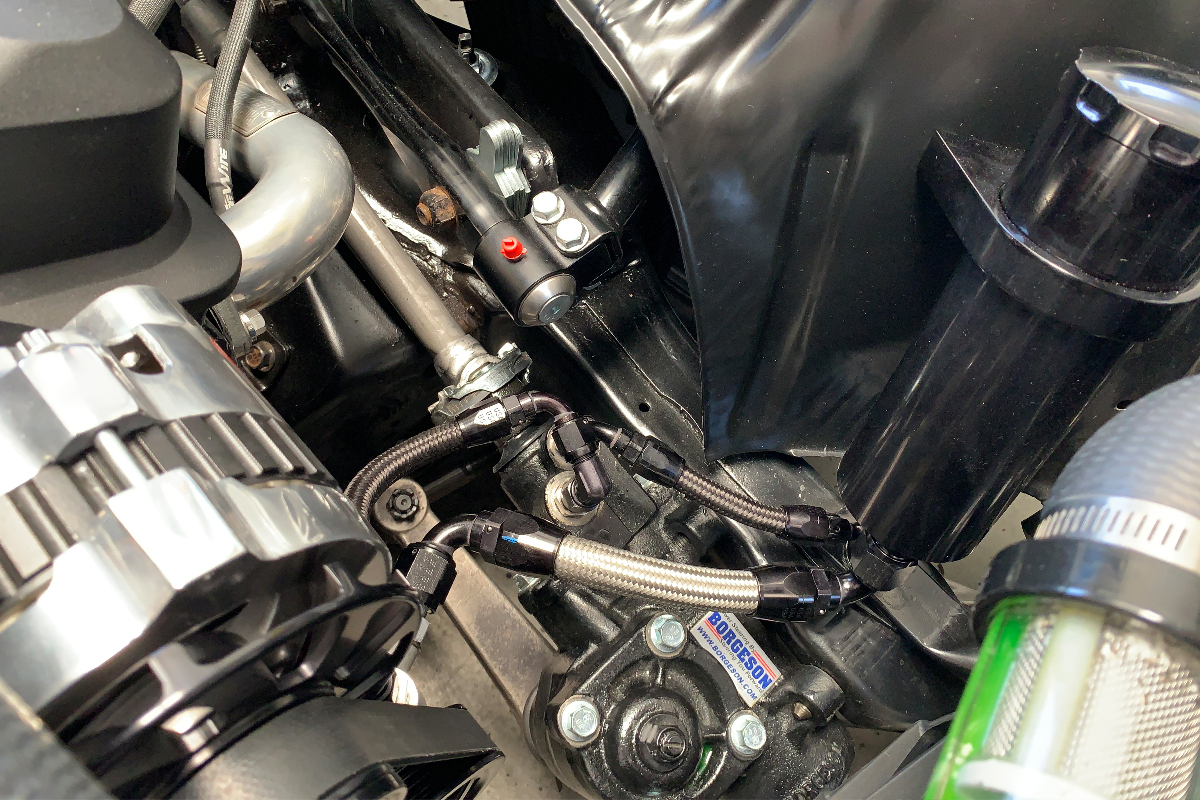 We performed the install on the Firebird and let him drive the car for a couple of weeks to provide feedback, and when I asked what he thought he said he loves it. He even went so far as to say, "I like driving the car more now, the steering response is great!" He even stated that hearing 'firmer feel' almost jaded his feelings until he realized that 'firm' does not mean 'heavy' – and that all fed right into the bullet-points provided by Jeff.
We asked about power steering coolers, as many older vehicles had a tube-style cooler. Jeff told us, "A cooler is always a good idea; reduced temperatures maintain a consistent steering feel and lower temperatures will prolong the life of all steering components." Though it's not imperative that we install a steering cooler, he did state that in the case of road racing or autocross, it's basically a requirement. The cooler will increase fluid capacity, and can actually drop in-pump temperatures as much as 8º at idle.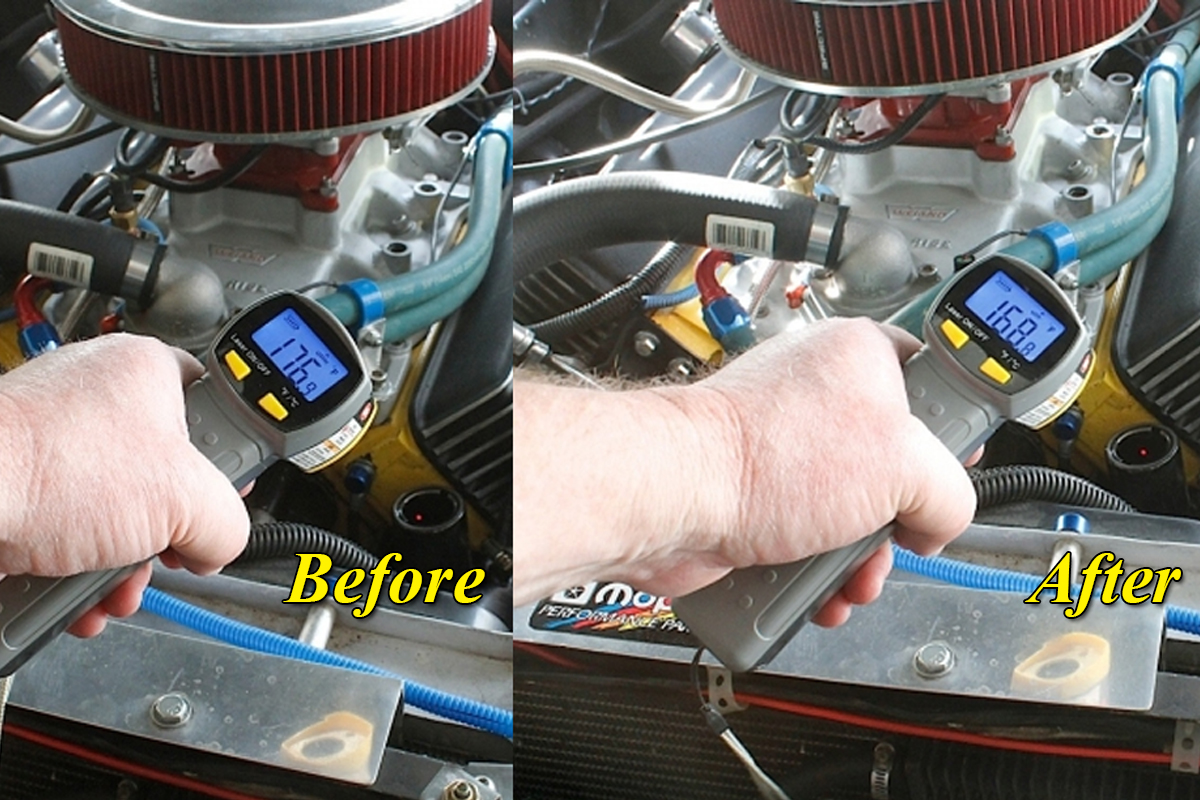 If you choose to install a cooler and have a little room for it, we highly recommend a Series 10000 Stacked Plate Cooler from our good friends at Derale. They've been in the business of keeping fluids cooler, and we've had great success with both steering, oil, and transmission coolers. Give them a call and ask what they recommend for your application – they actually prefer that you contact them before you buy. When it comes to power steering fluid, we've always had great success with Lucas Oil products.
And speaking of contacting a manufacturer, one more important fact that Jeff told us is that when you contact Borgeson for questions or technical support, you'll actually get a person answering the phone – not a computer. He also provides one of the best warranties in the industry: a full 3-year warranty against defects in material or workmanship. All steering boxes are assembled and tested in their South Carolina facility prior to being packaged and shipped out.